Creating Decision Trees - Business Decision Making 1-1 - ثاني ثانوي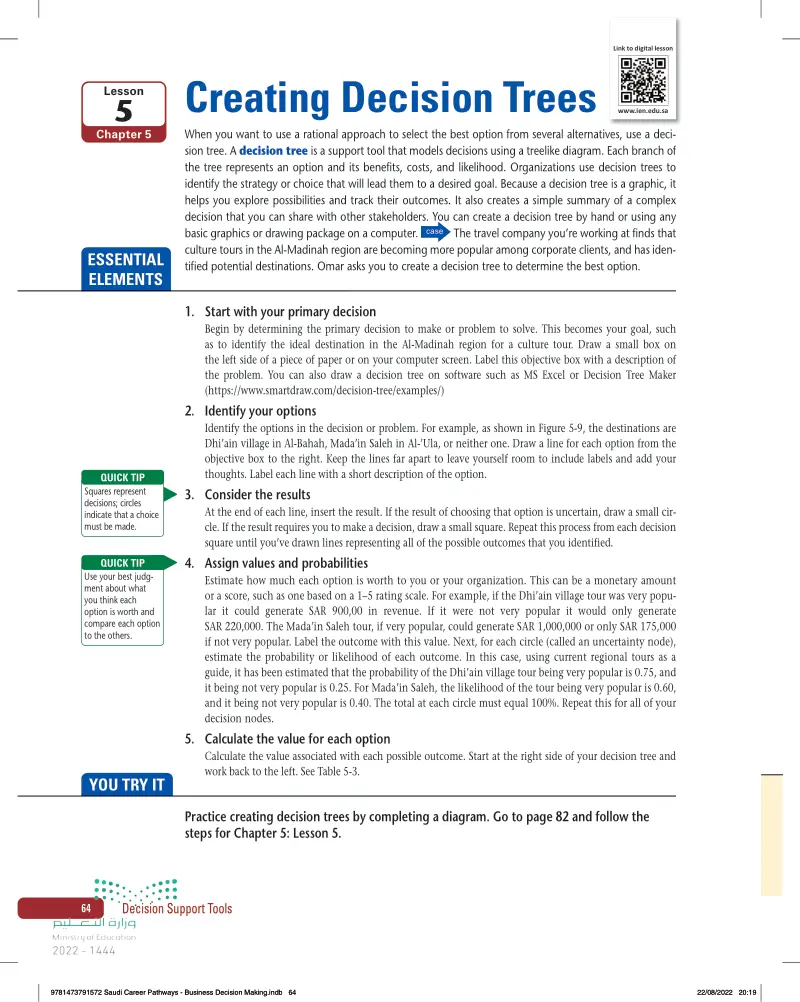 Creating Decision Trees
Start with your primary decision
Identify your options
Consider the results
Assign values and probabilities
Calculate the value for each option
Practice creating decision trees by completing a diagram.
Use your best judg-
Squares represent decisions;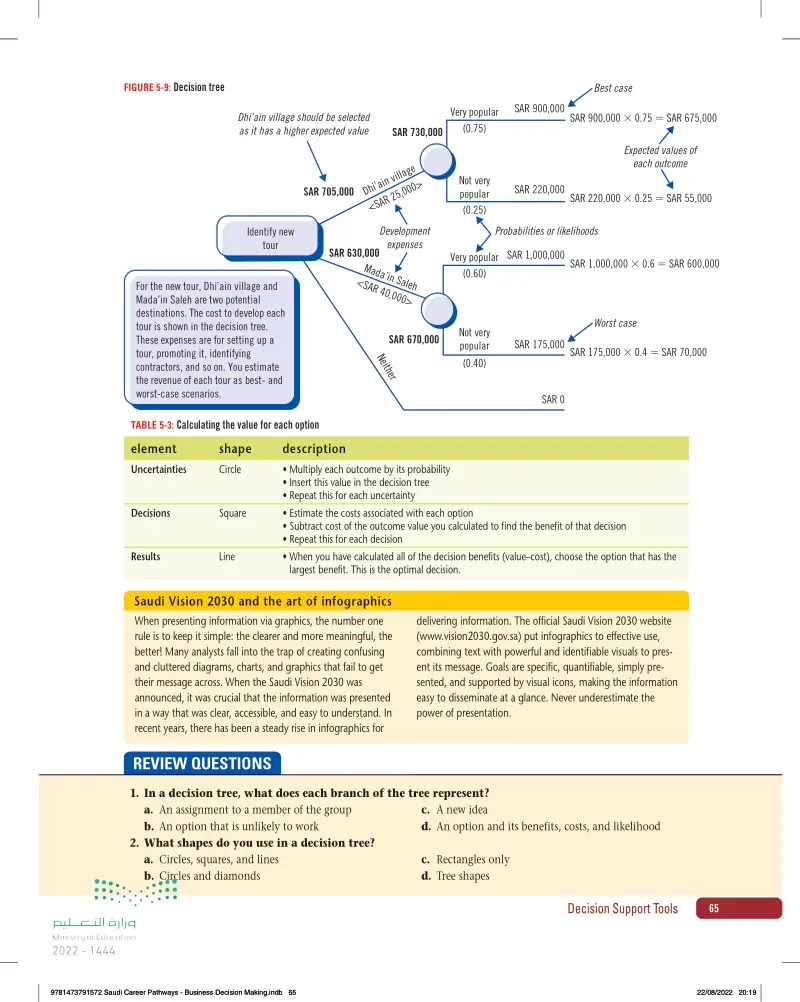 Decision tree
Calculating the value for each option
Saudi Vision 2030 and the art of infographics
In a decision tree, what does each branch of the tree represent?

What shapes do you use in a decision tree?