Online Scheduling Tools - Business Decision Making 1-1 - ثاني ثانوي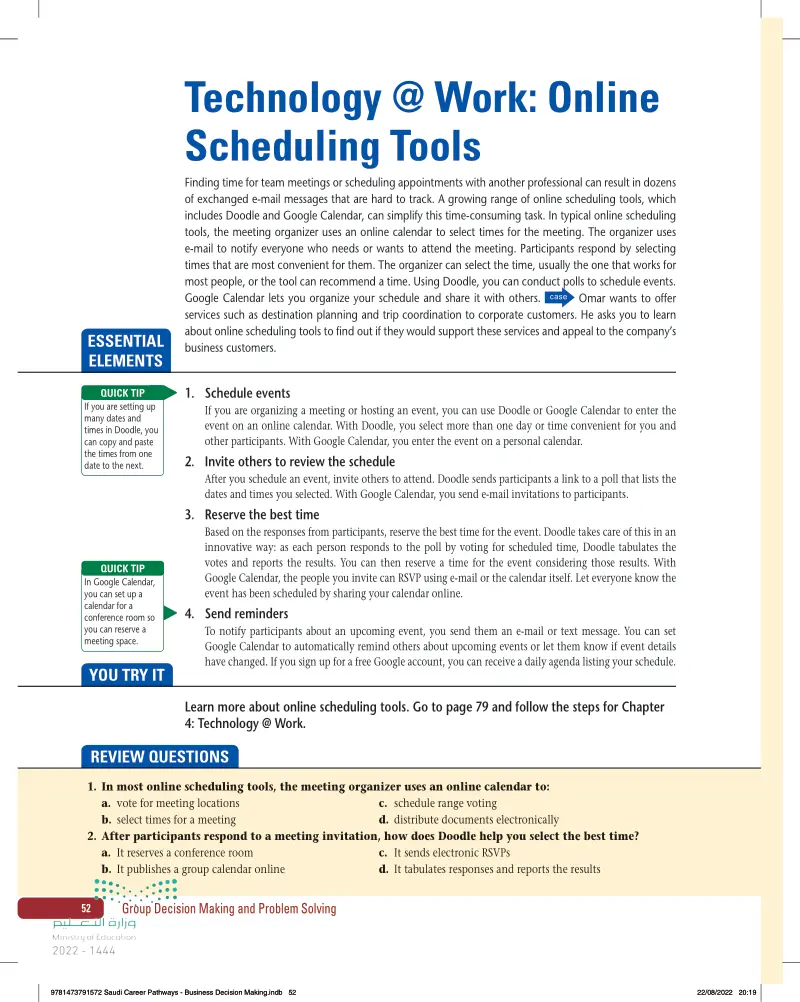 Work: Online Scheduling Tools
Schedule events
Invite others to review the schedule
Reserve the best time
Send reminders
Learn more about online scheduling tools.
If you are setting up many dates
In Google Calendar,
In most online scheduling tools, the meeting organizer uses an online calendar to:

After participants respond to a meeting invitation, how does Doodle help you select the best time?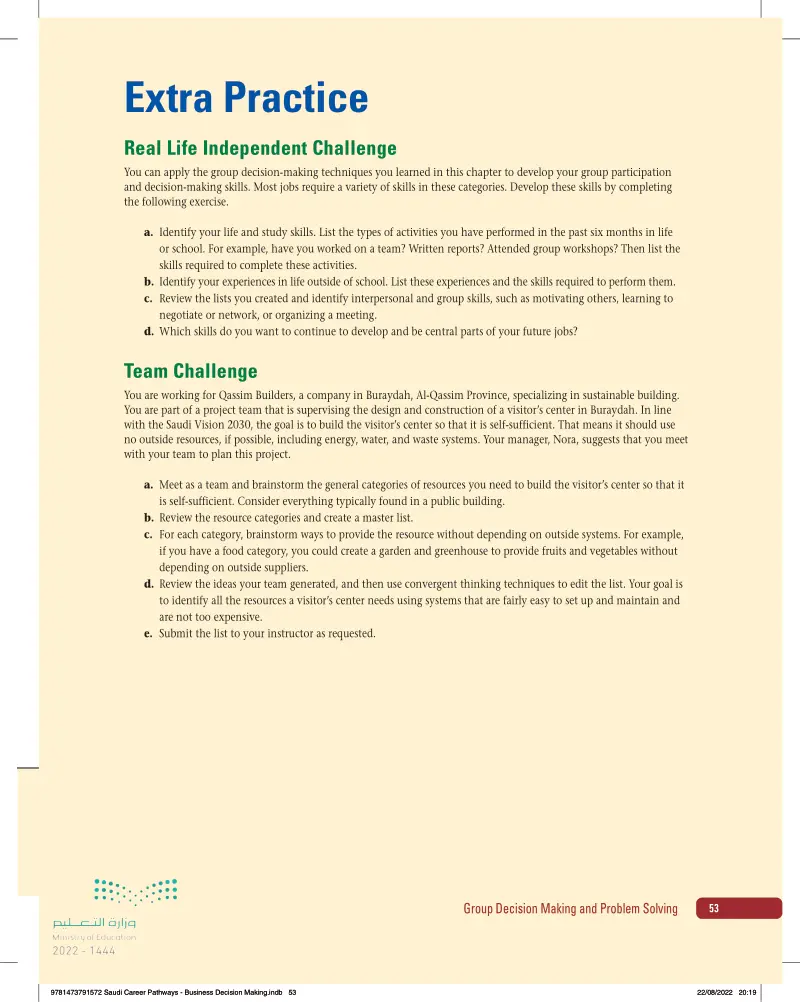 Which skills do you want to continue to develop and be central parts of your future jobs?

Team Challenge