Monitoring and Managing the Solution - Business Decision Making 1-1 - ثاني ثانوي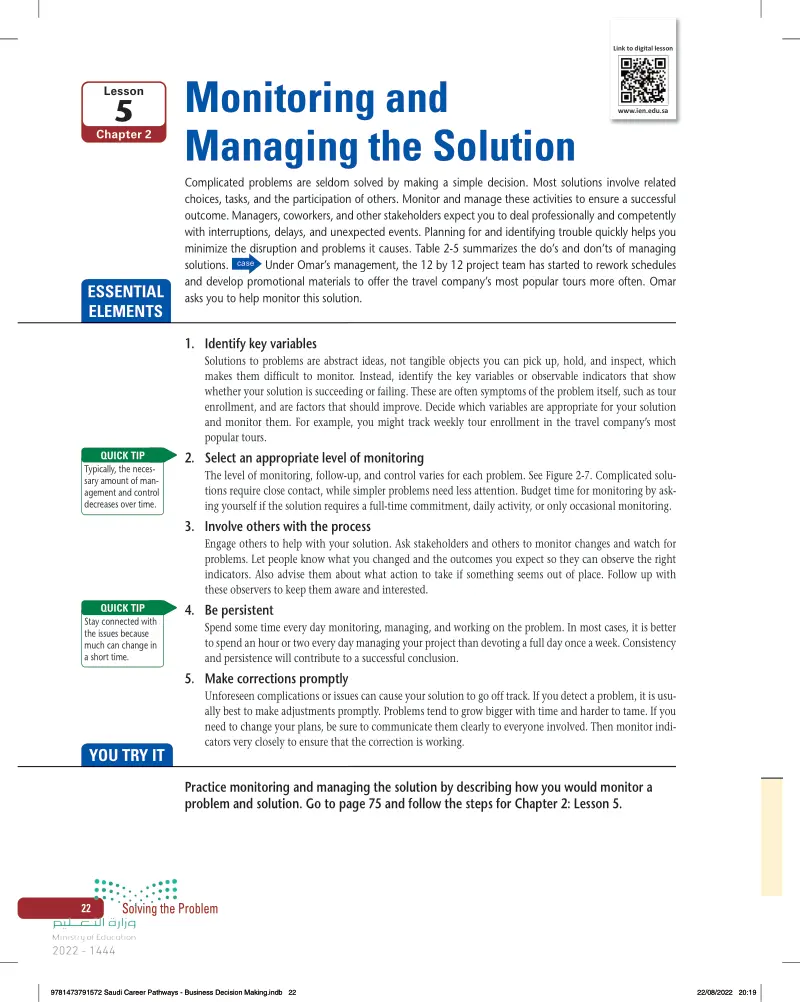 Monitoring and Managing the Solution
Identify key variables
Select an appropriate level of monitoring
Involve others with the process
Be persistent
Make corrections promptly
Practice monitoring and managing the solution by describing how you would monitor a problem and solution. Go to page 75 and follow the steps for Chapter 2: Lesson 5.
Typically, the neces-
Stay connected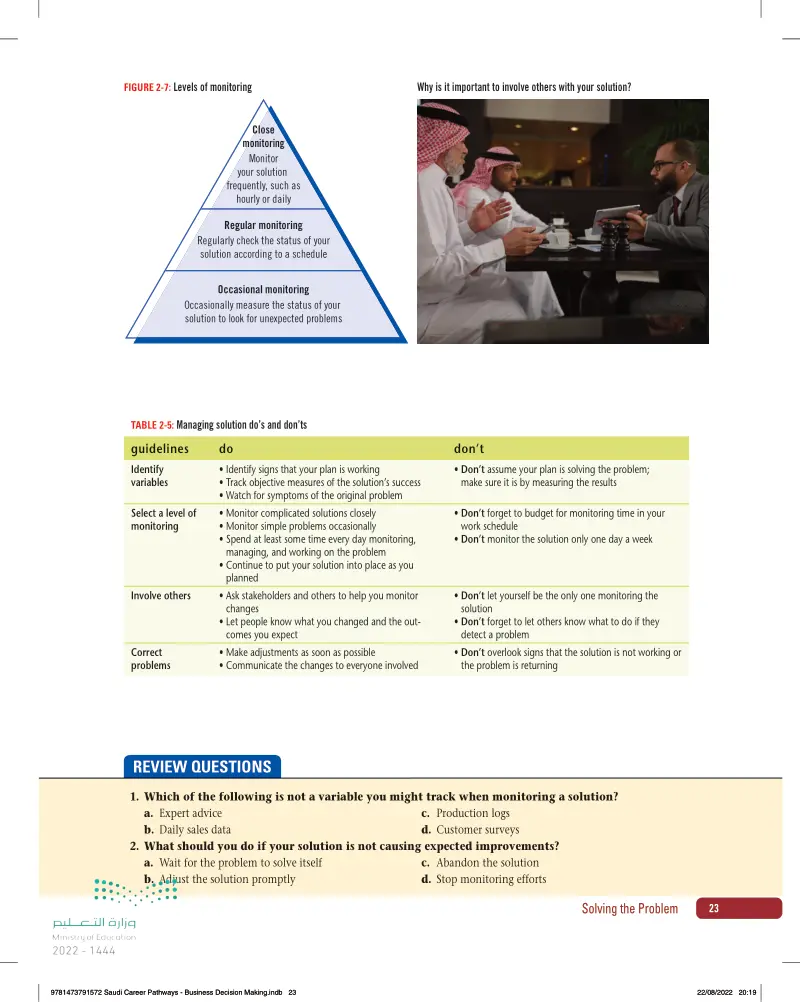 Levels of monitoring
Why is it important to involve others with your solution?
Managing solution do's and don'ts
Which of the following is not a variable you might track when monitoring a solution?

What should you do if your solution is not causing expected improvements?