Language in Context - Super goal 3 - ثالث متوسط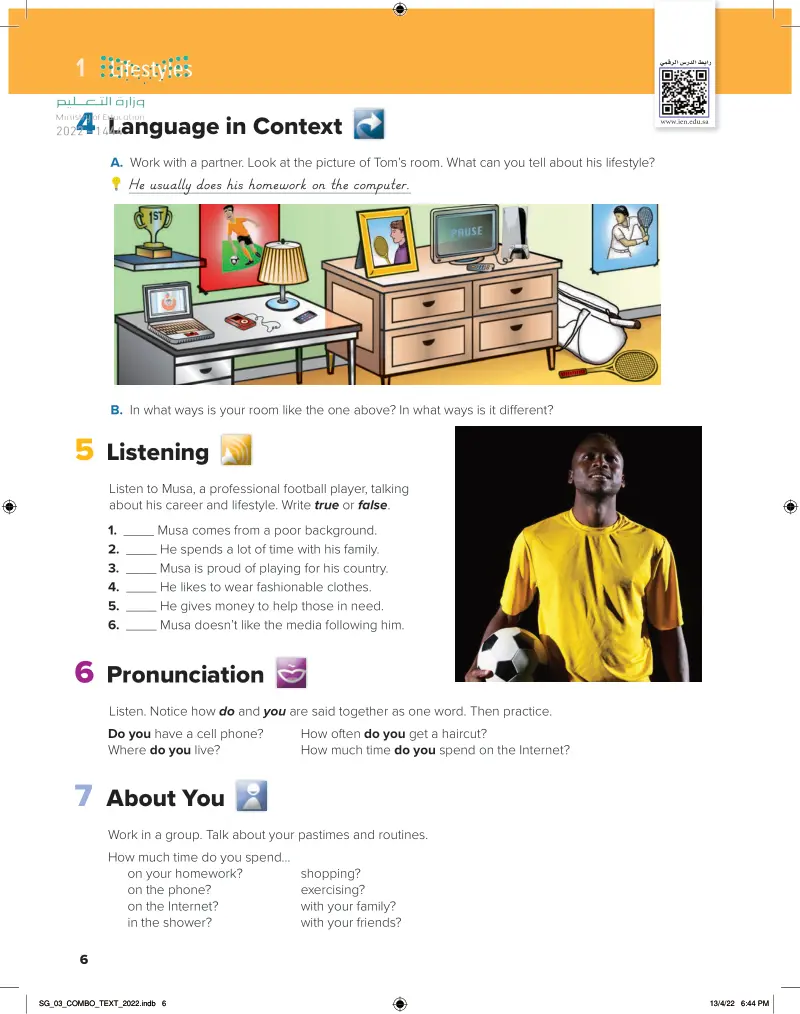 Listen to Musa, a professional football player, talking about his career and lifestyle. Write true or false
Listen. Notice how do and you are said together as one word. Then practice.
In what ways is your room like the one above? In what ways is it different?
Work in a group. Talk about your pastimes and routines. How much time do you spend...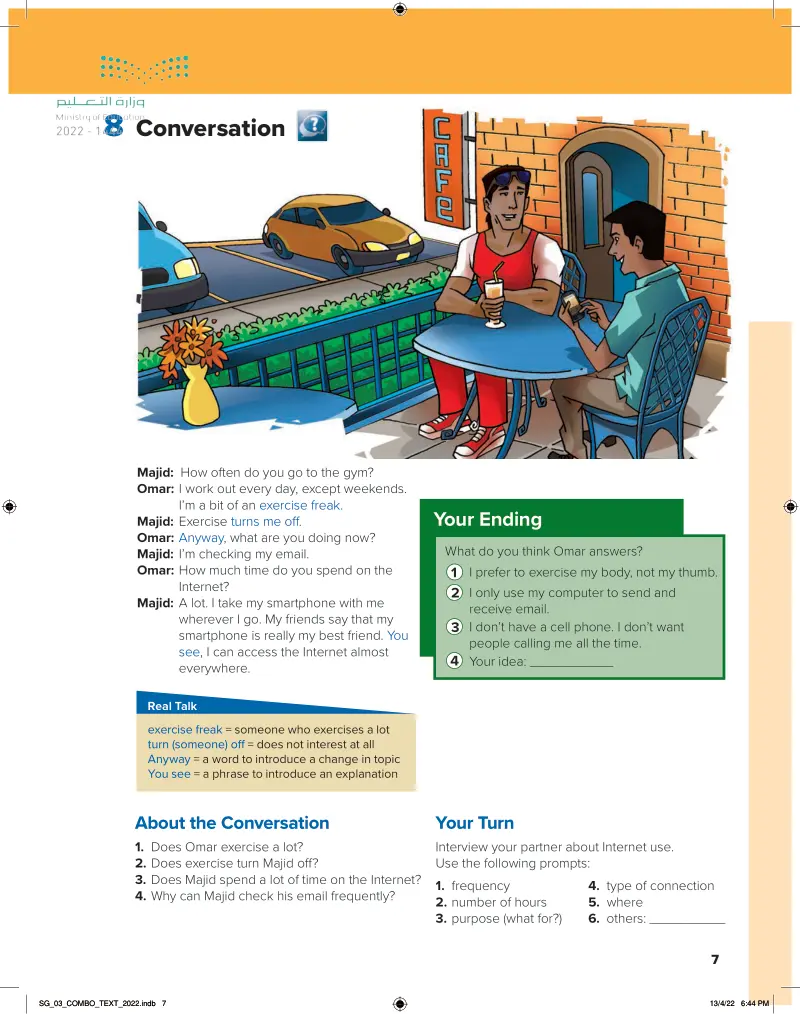 How often do you go to the gym?
Interview your partner about Internet use. Use the following prompts: