When are you Travelling - Super goal 3 - ثالث متوسط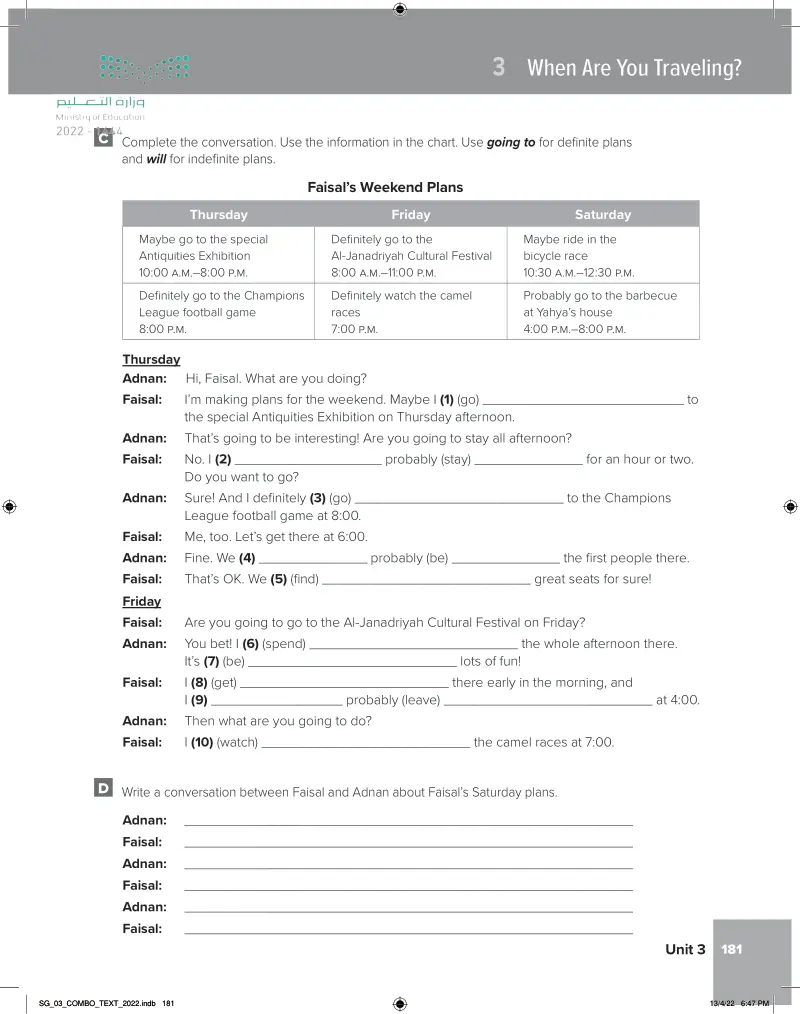 Complete the conversation. Use the information in the chart. Use going to for definite plans and will for indefinite plans.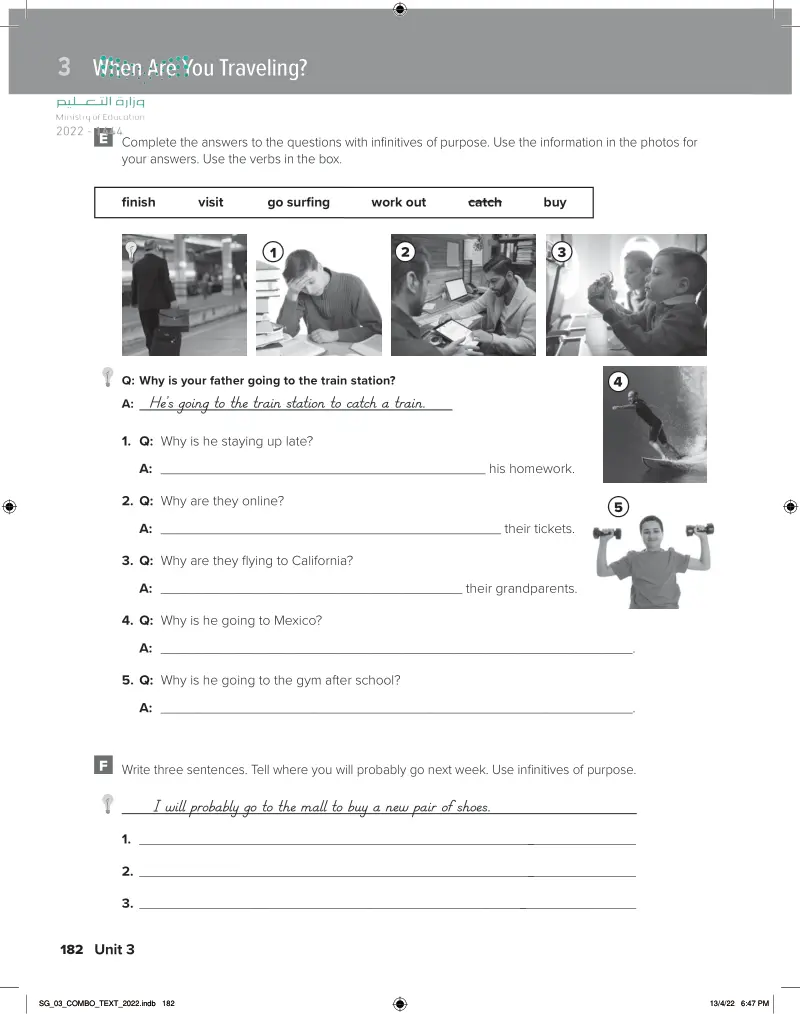 Complete the answers to the questions with infinitives of purpose. Use the information in the photos for your answers. Use the verbs in the box.
Write three sentences. Tell where you will probably go next week. Use infinitives of purpose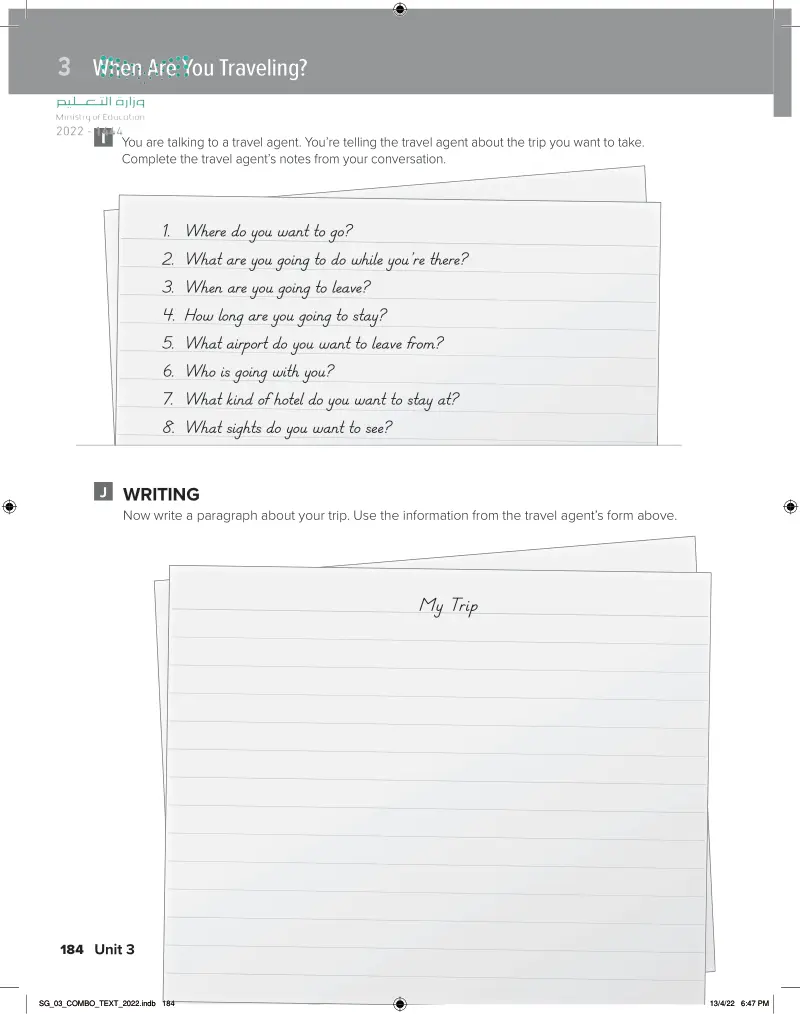 You are talking to a travel agent. You're telling the travel agent about the trip you want to take. Complete the travel agent's notes from your conversation.