What Will They Think of Next - Mega goal 5 - ثالث ثانوي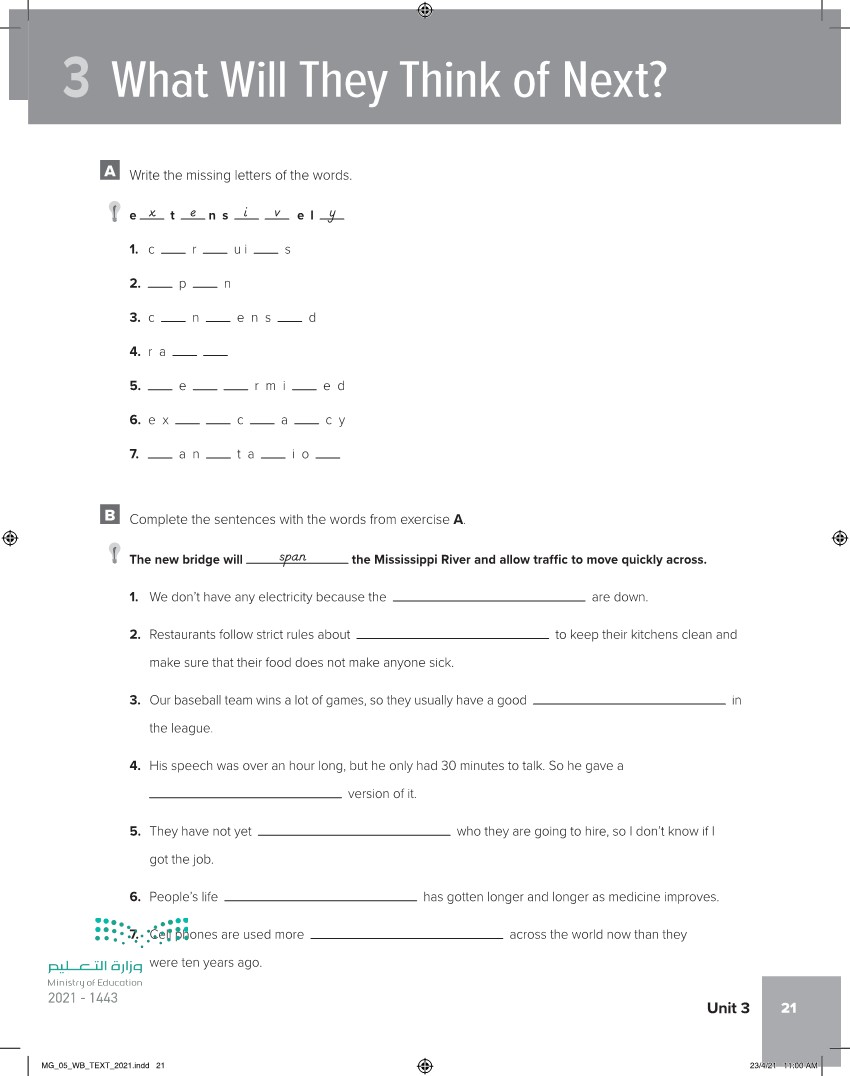 Write the missing letters of the worlds 1. c .... r ... u i .... s
Complete the sentences with the words from exercise A 1.We don't have any electricity because the ...... are down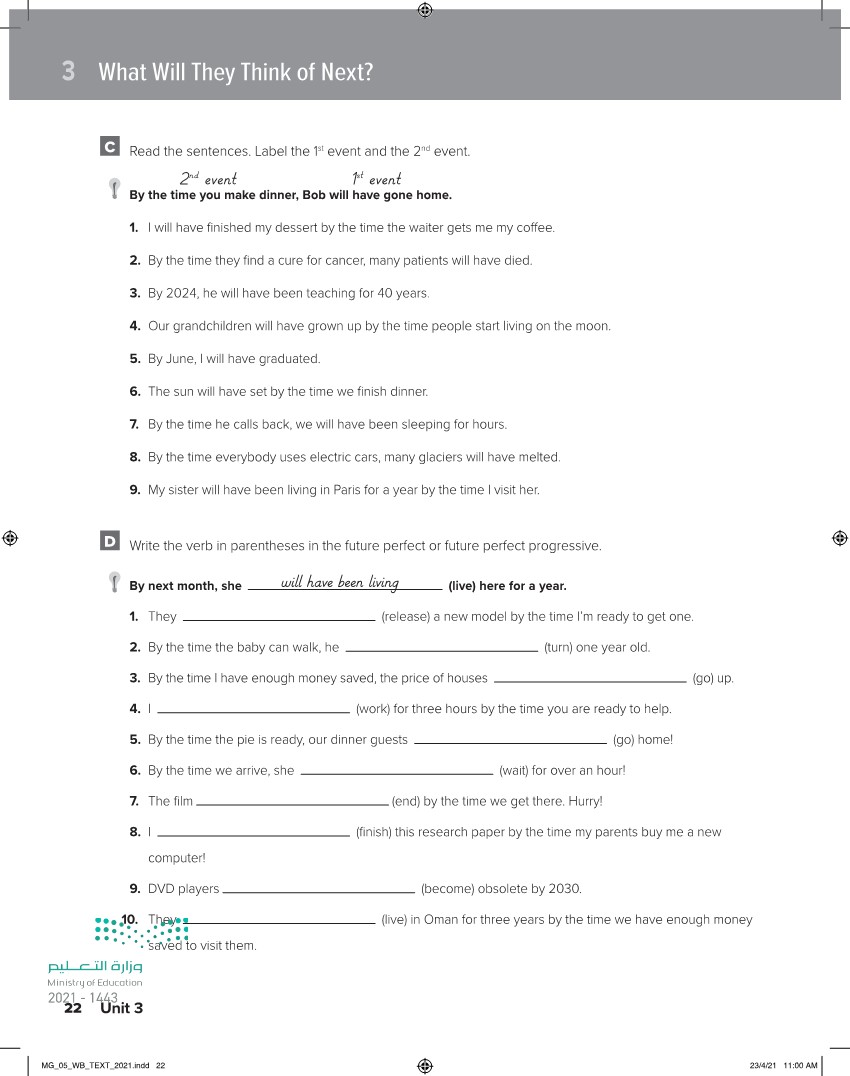 Read the sentences. Label the 1st event and the 2nd event 1. I will have finished my dessert by the time the waiter gets me my coffee
Write the verb in parentheses in the future perfect or future perfect progressive 1. They ....... (release) a new model by the time I'm ready to get one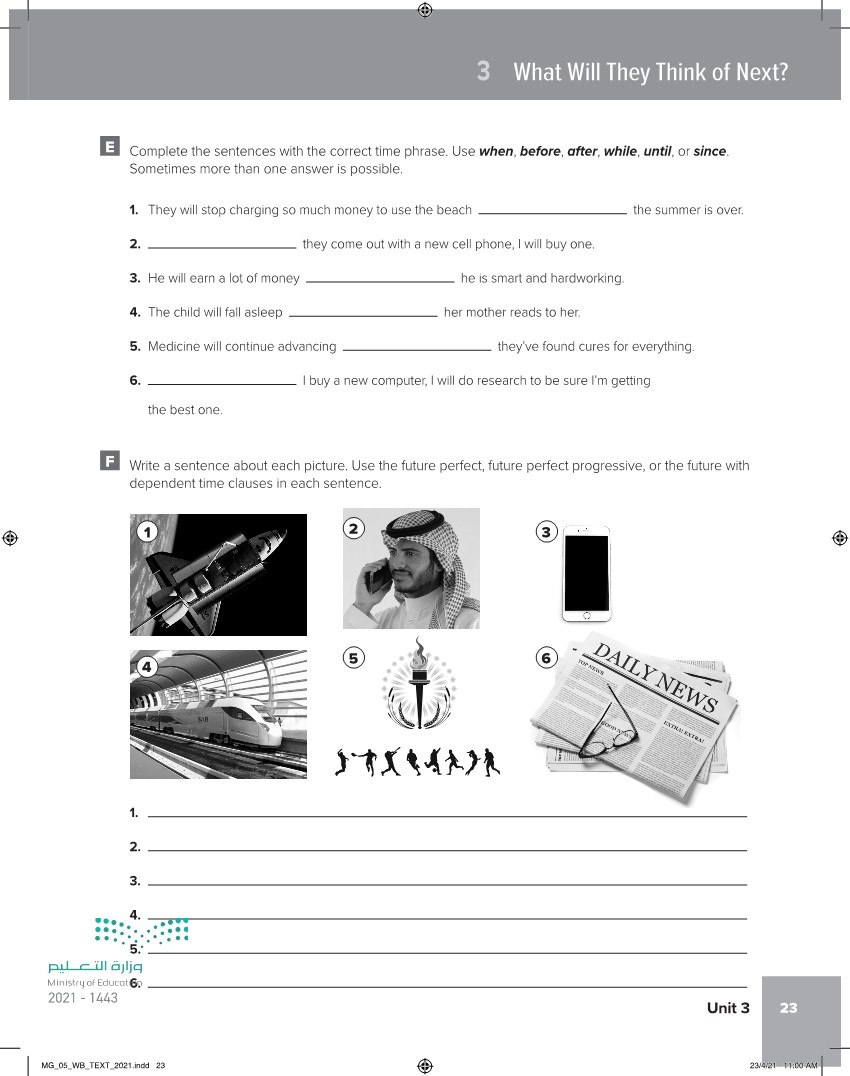 Complete the sentences with the correct time phrases use when, before, after, while, until, or since sometimes more than one answer is possible 1 They stop charging so much money to use the b
Write a sentence about each picture Use the future perfect progressive or the future with dependent time clause in each sentence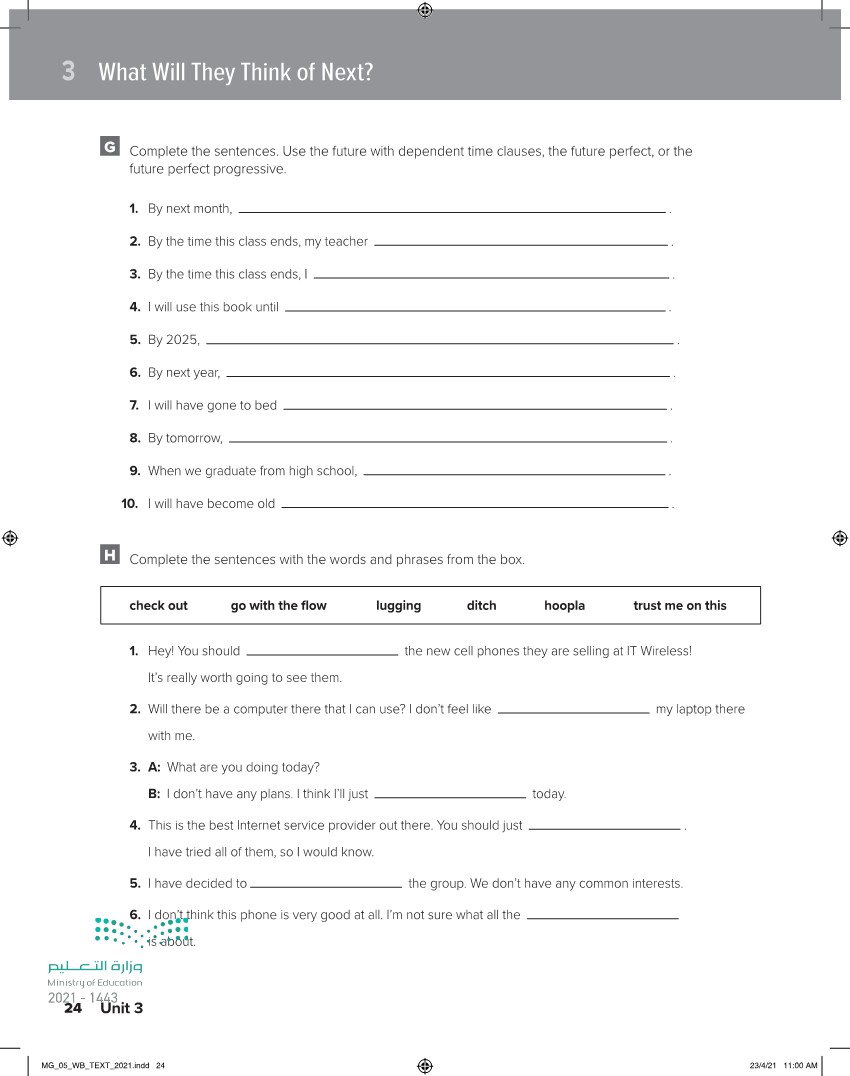 Complete the sentences. Use the future with dependent time clauses, the future perfect, or the future perfect progressive 1 By next month,.....
Complete the sentences with the words and phrases from the box 1 Hey! You should....... the new cell phones they are selling at IT Wireless it's really worth going to see them.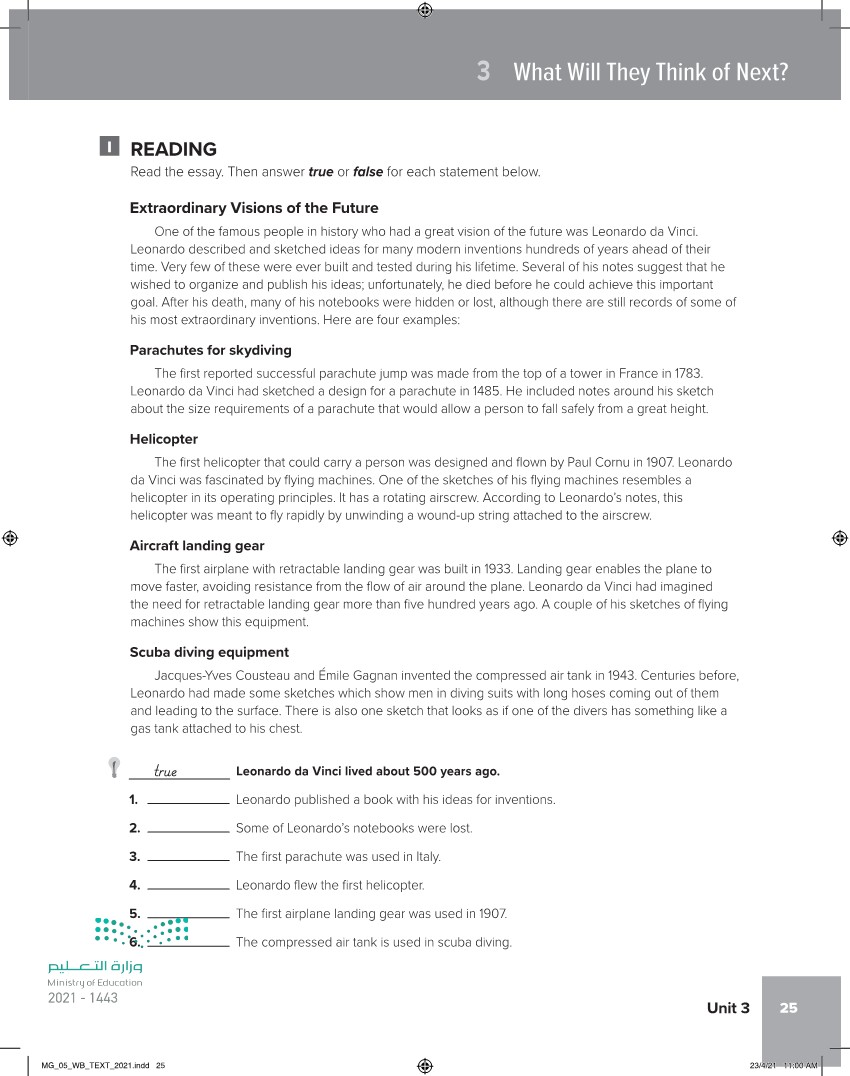 Read the essay Extraordinary Visions of the Future. Then answer true or false for each statement below 1. Leonardo published a book with his ideas for inventions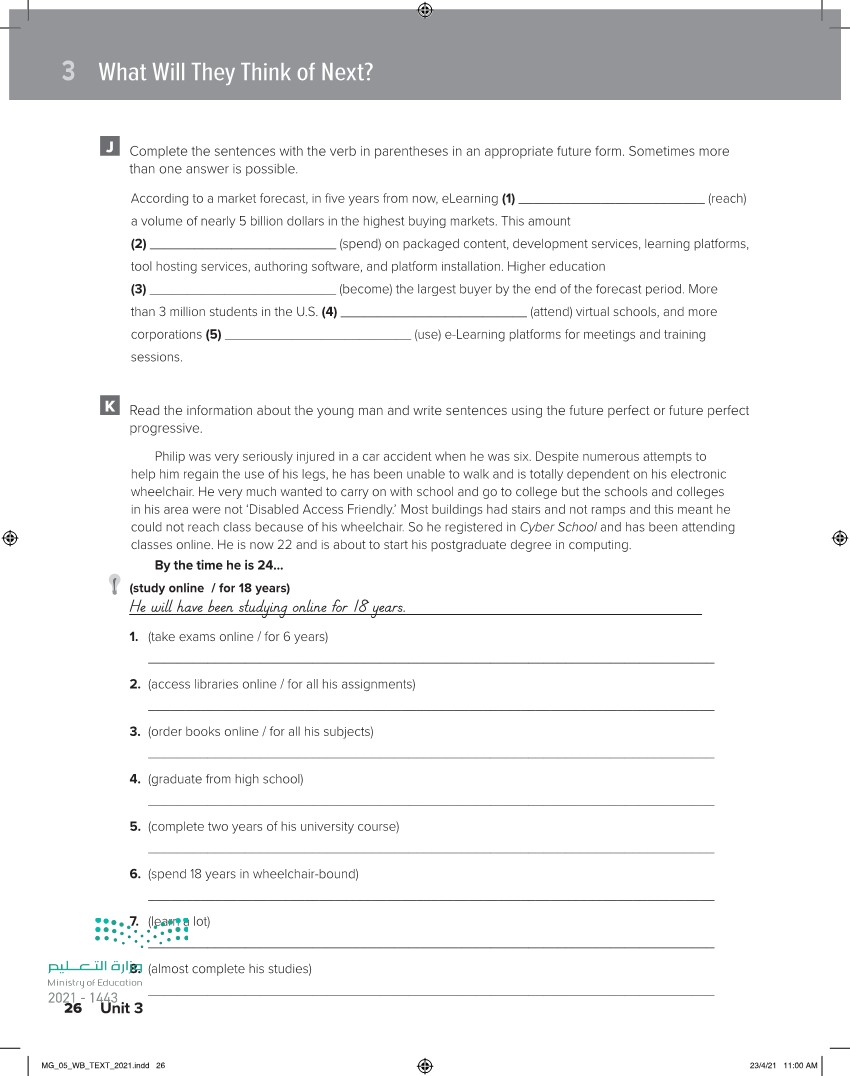 Complete the sentences with the verb in parentheses in an appropriate future form. According to a market forecast, in five years from now, eLearning .....(reach) a volume of nearly 5 billion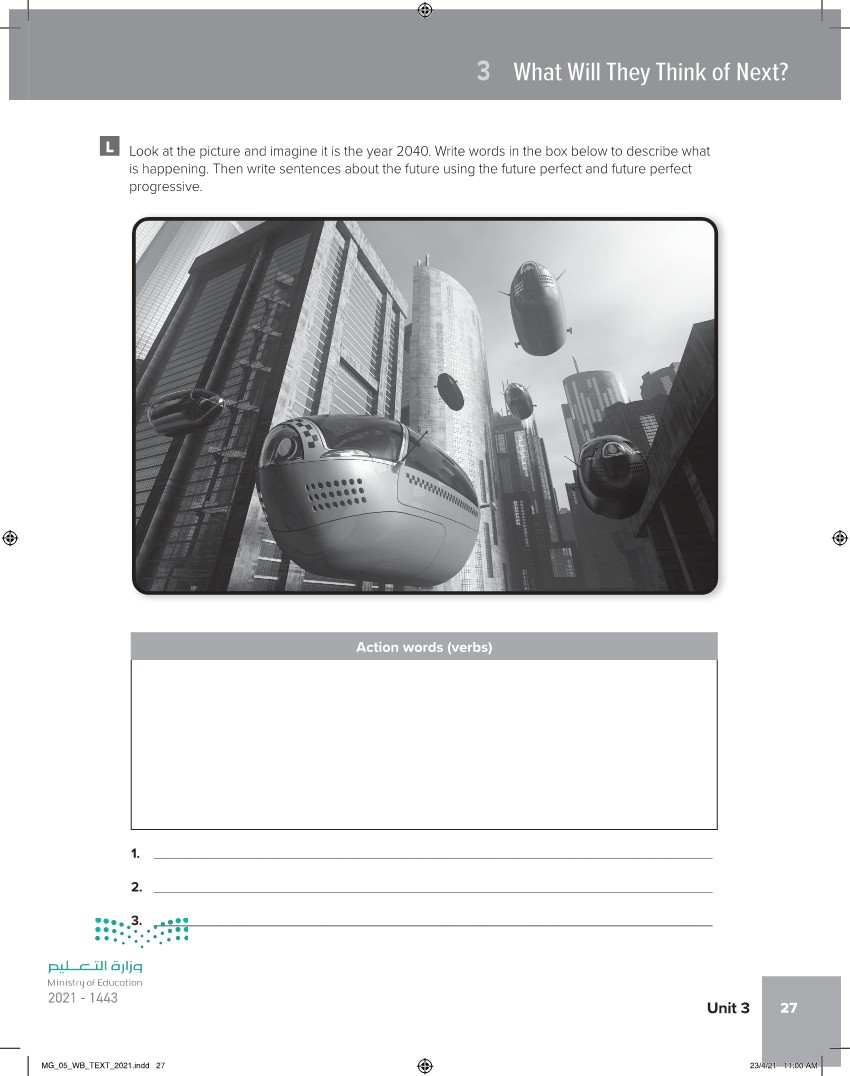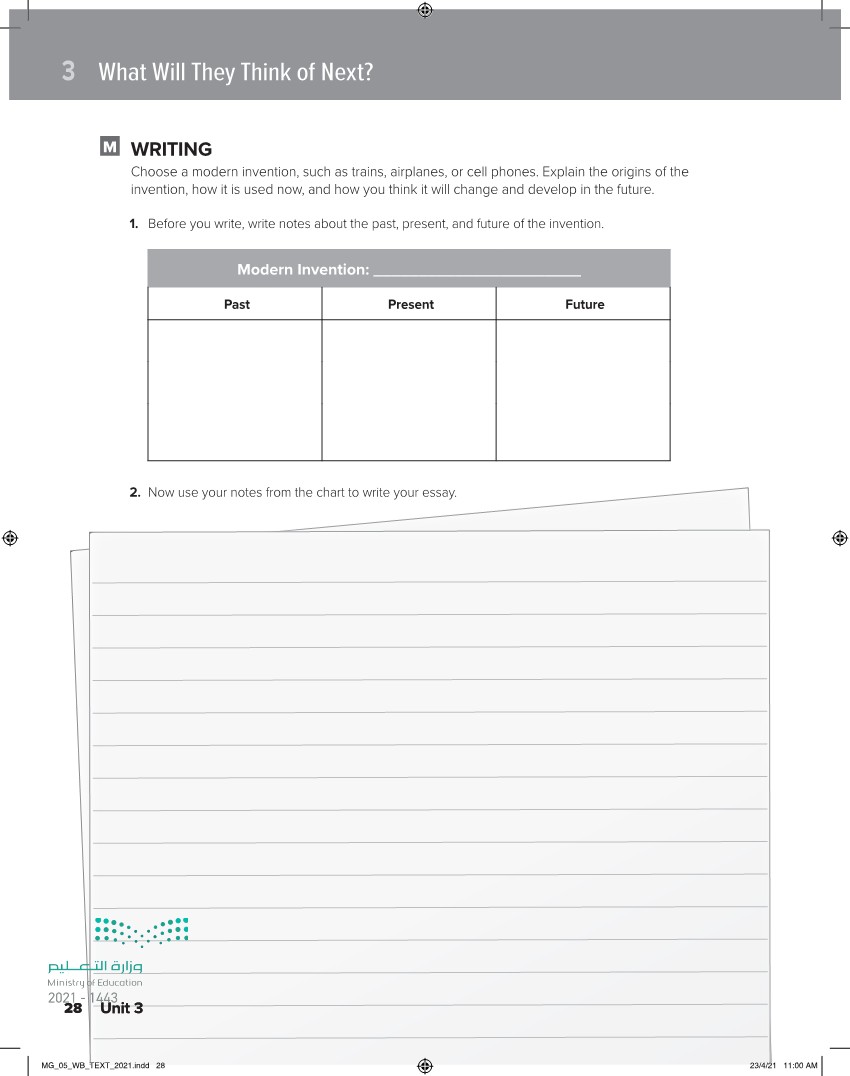 Choose a modern invention, such as trains, or cell phones. Explain the origins of the venation, how it is used now, and how you think it will change and develop in the future. 1 write notes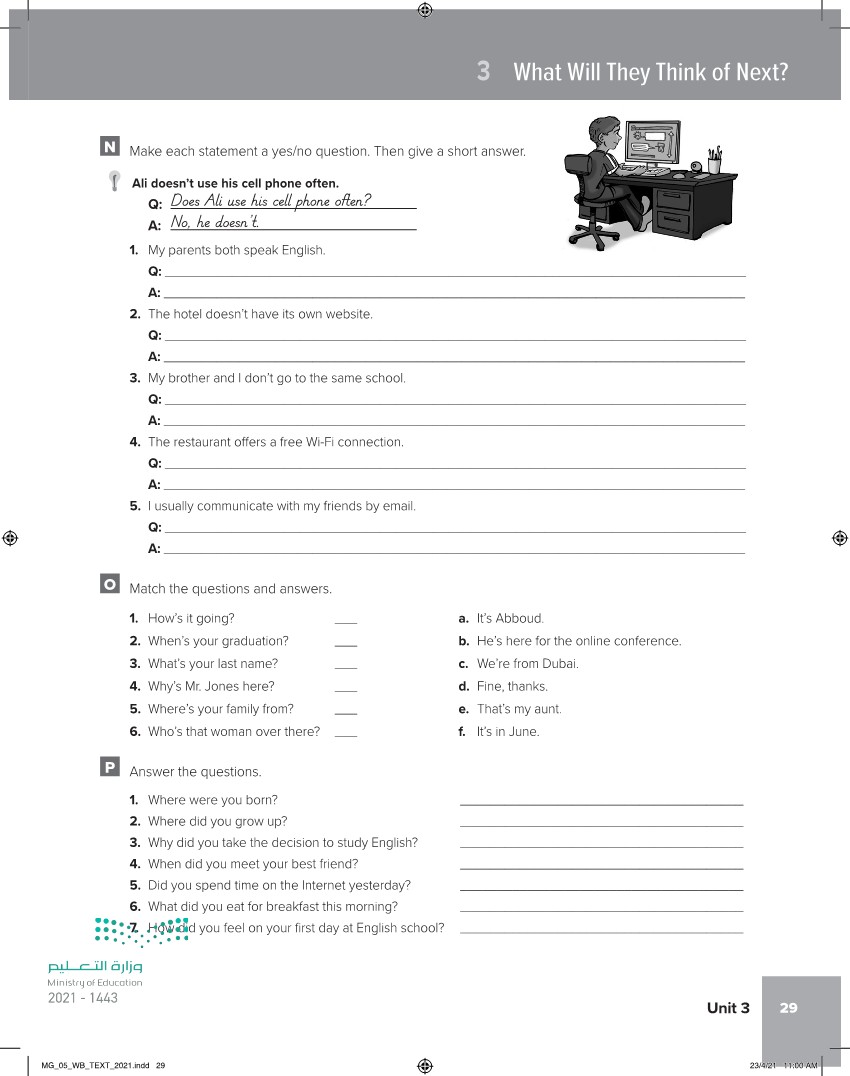 Make each statement a yes/no question Then give a short answer 1. My parents both speak English
Match the questions and answers 1. How's it going?
Answer the questions 1. Where were you born?