Two Is Better Than One - Mega goal 3 - ثالث ثانوي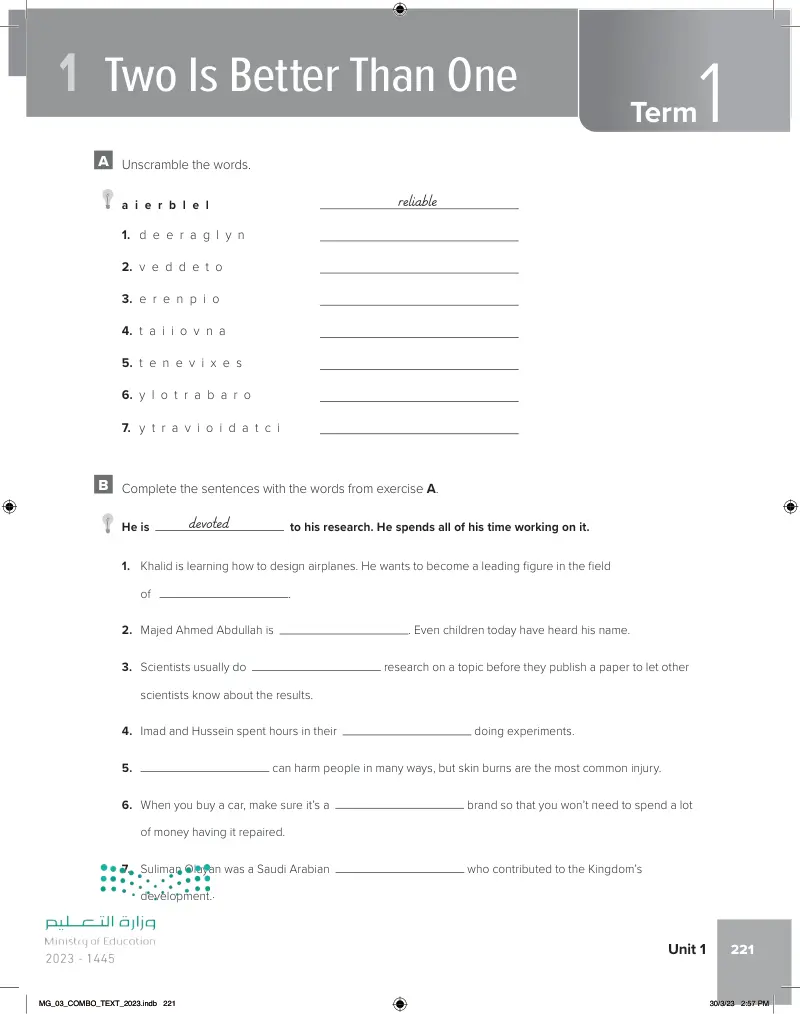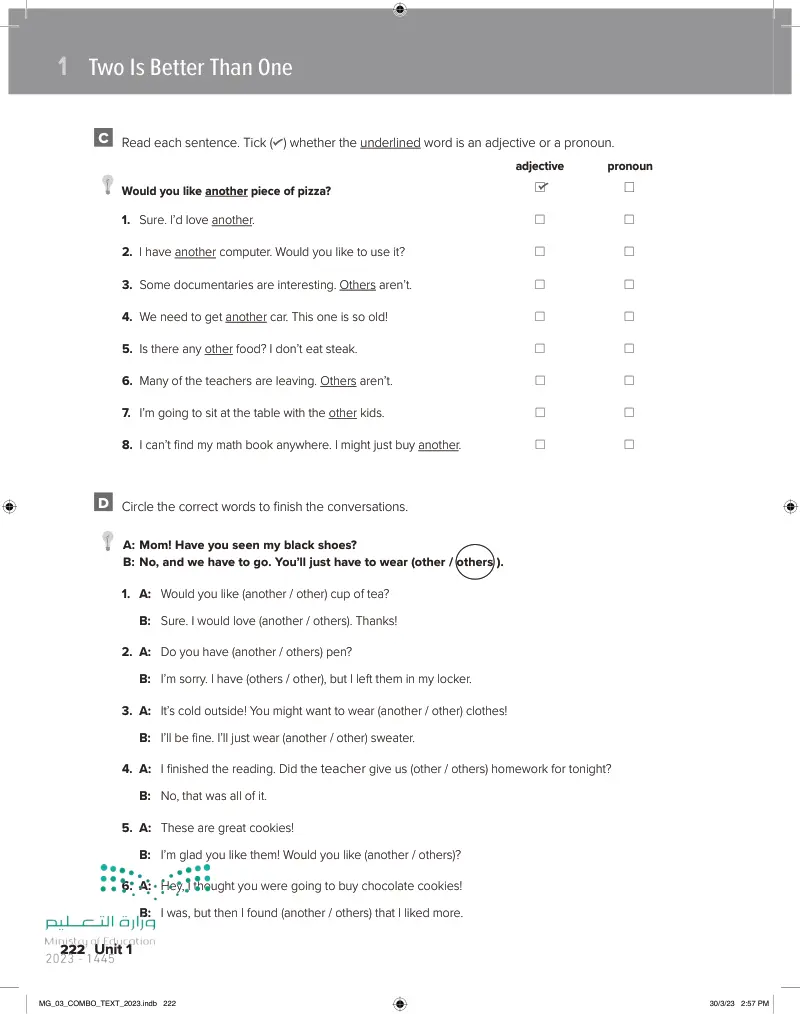 Read each sentence. Tick T whether the underlined word is an adjective or a pronoun Would you 1 Sure, love another


Circle the correct words to finish the conversations 1. Would you like (another/other) cup of tea?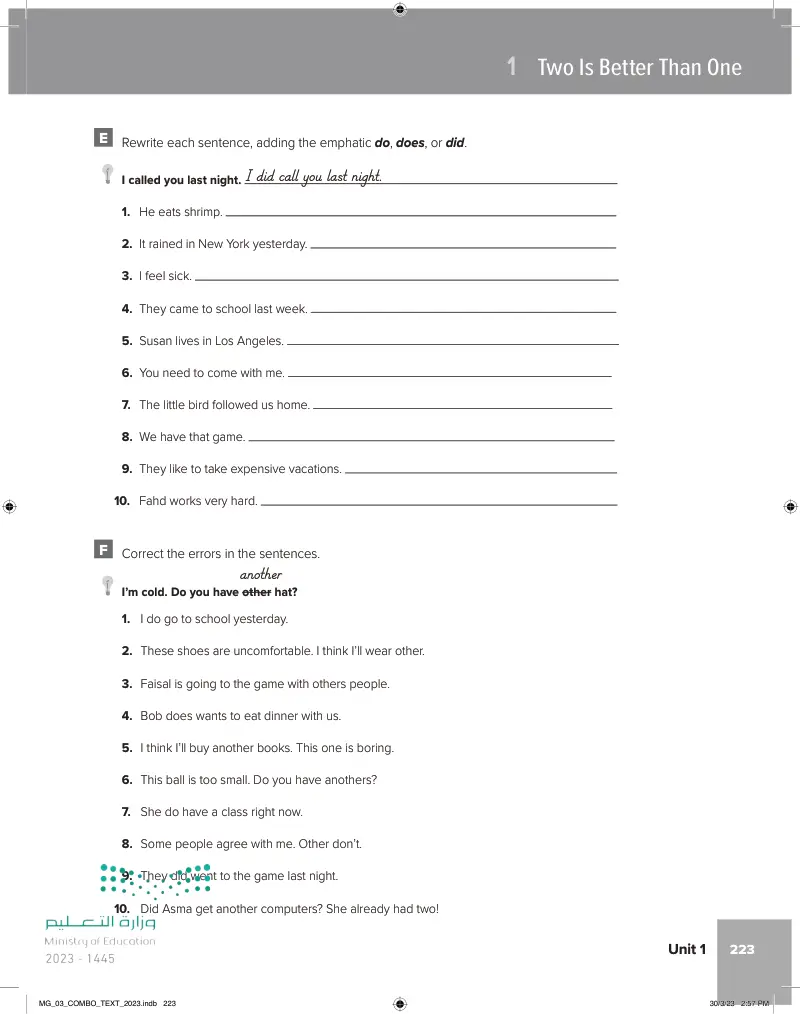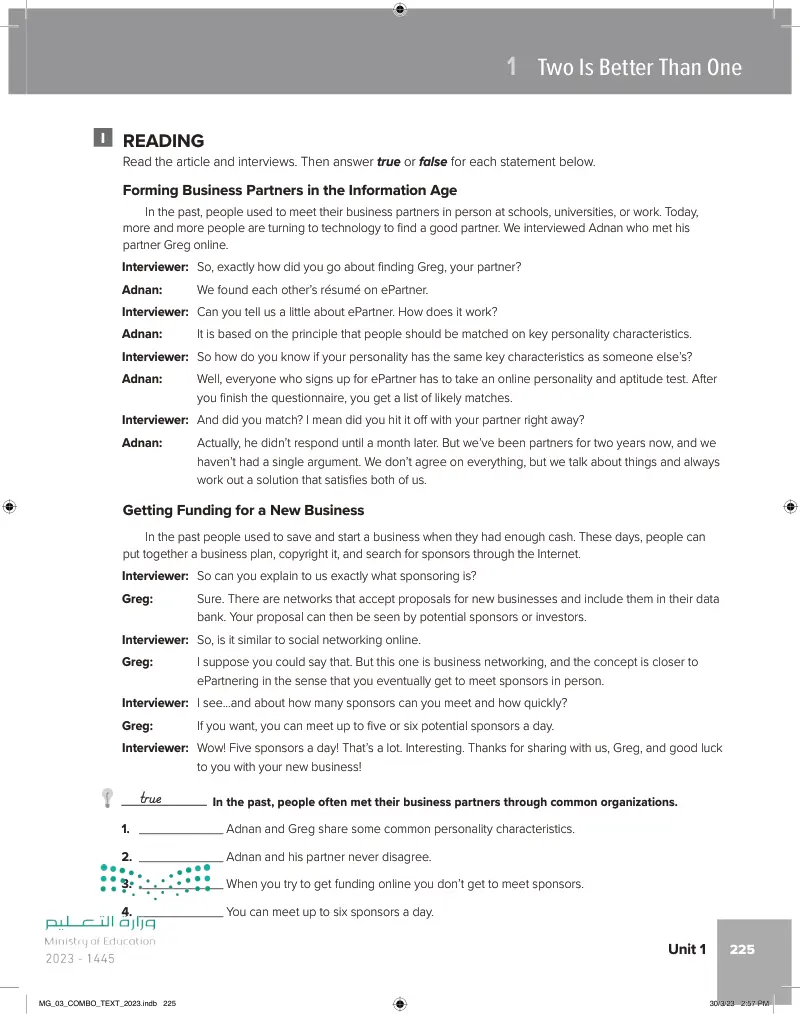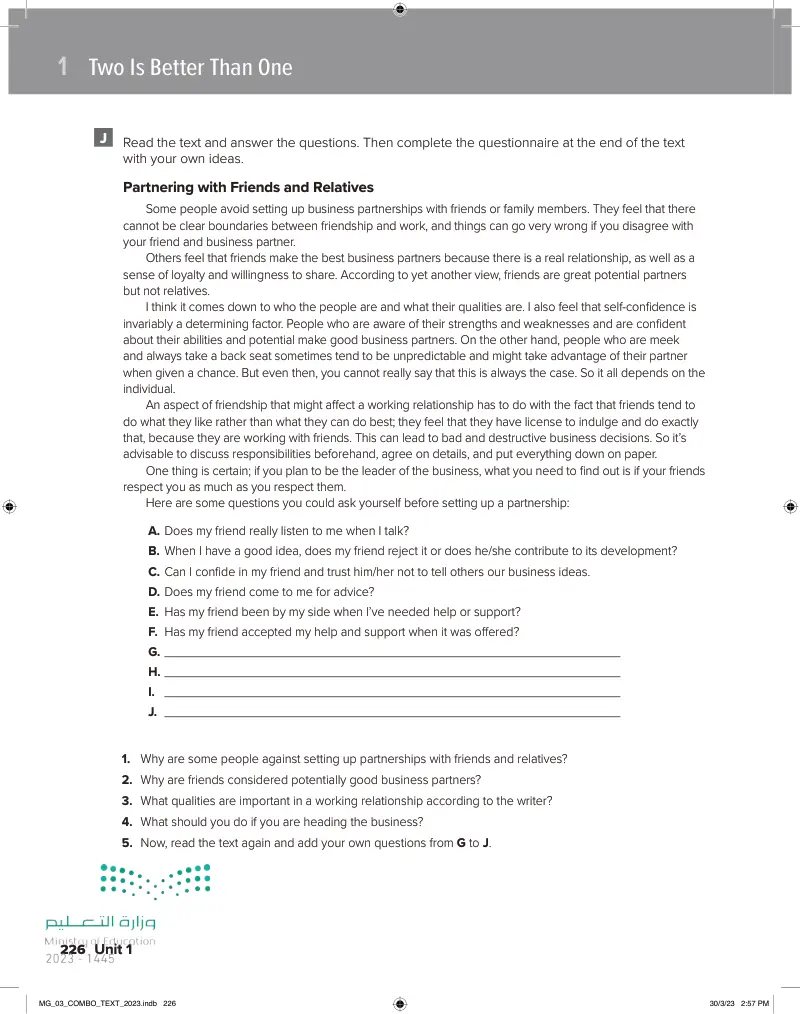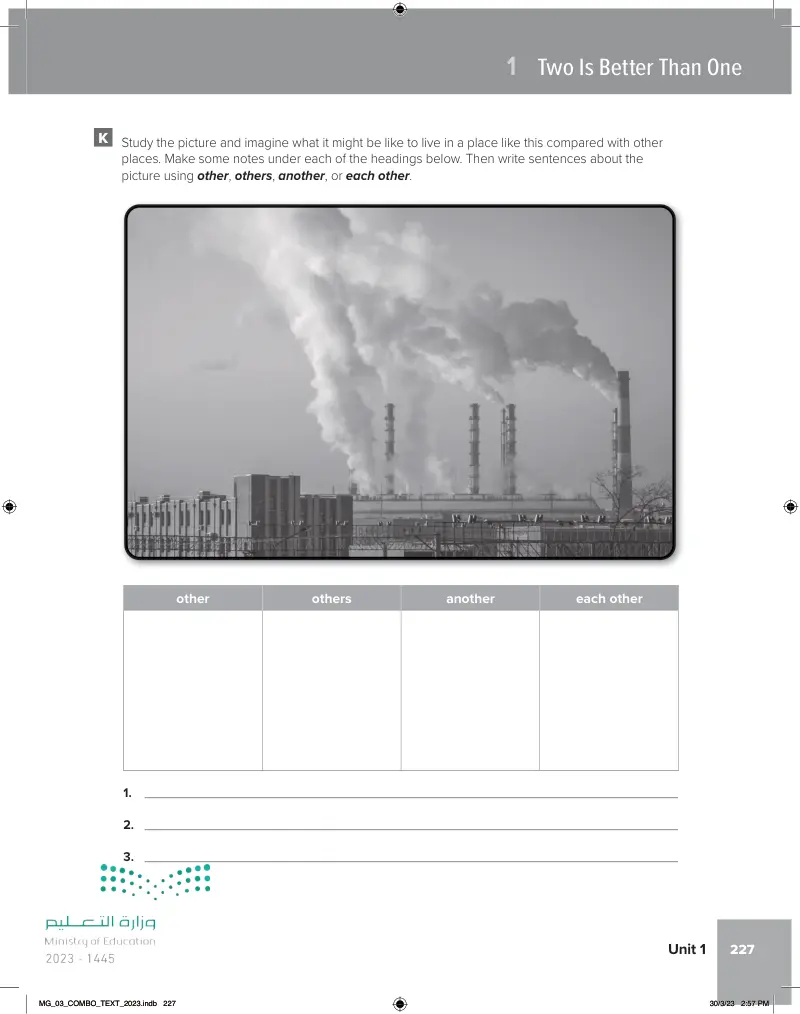 Study the picture and imagine what it might be like to live in a place like this compared with other places Make some notes under each of the headings below Then write sentences about poure u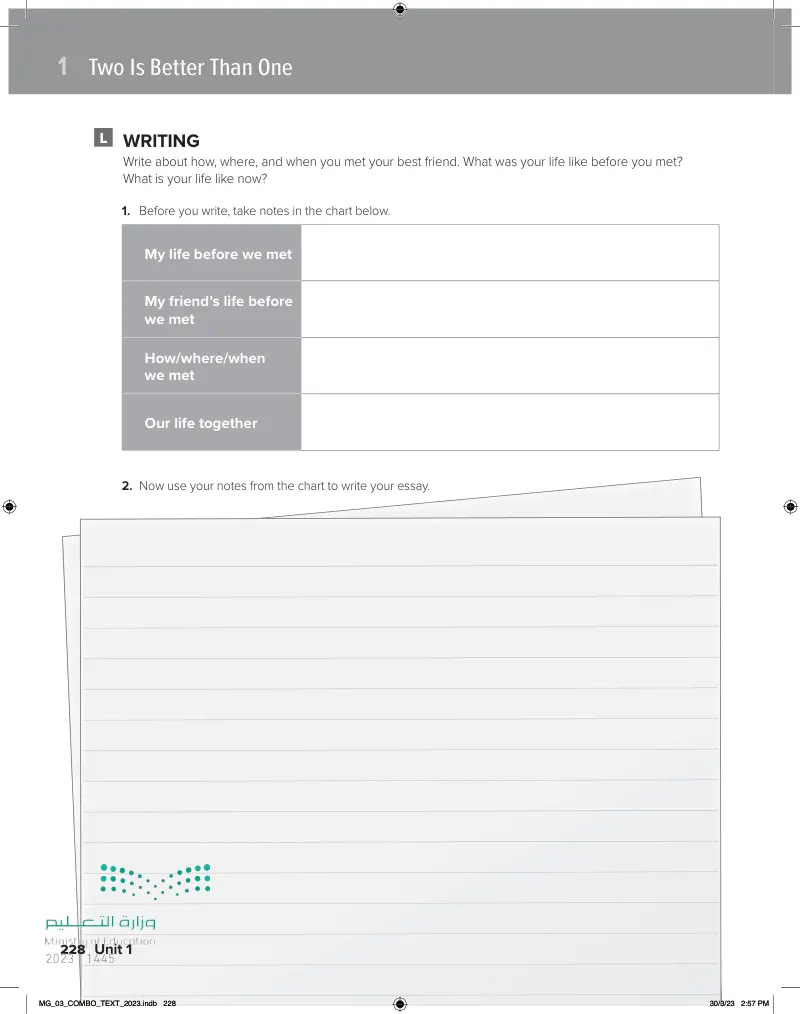 Write about how, where, and when you met your best friend. What was your life like before you met What is your life like now? 1 Before you write, take notes in the chart below.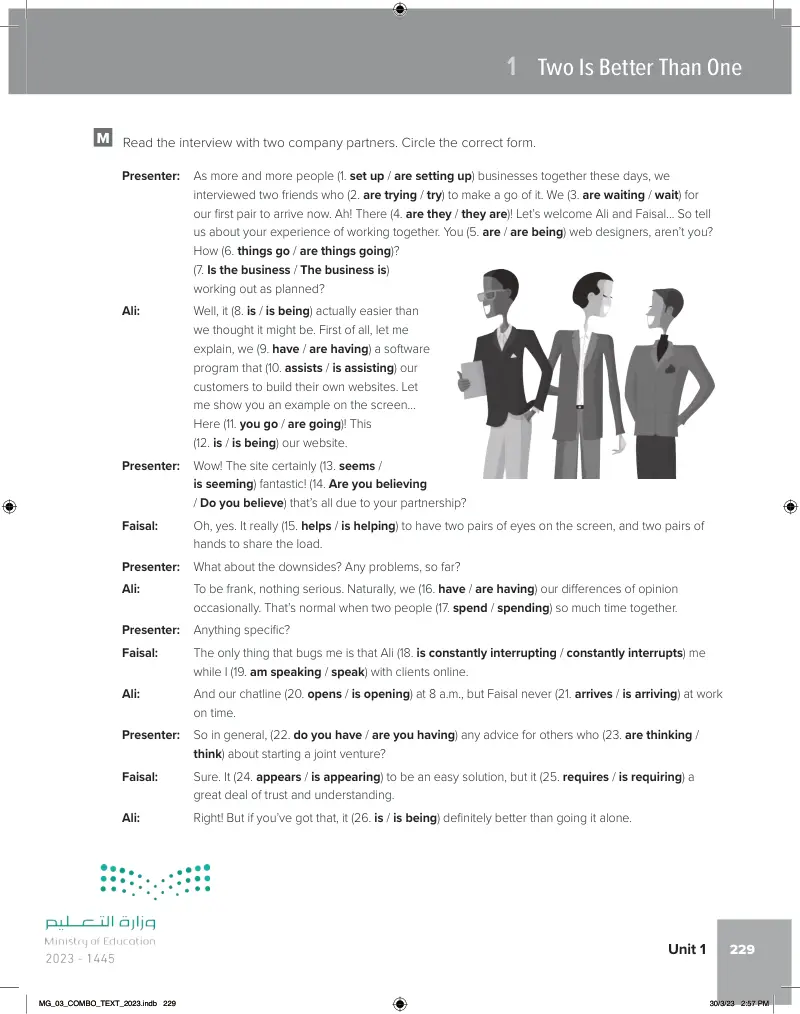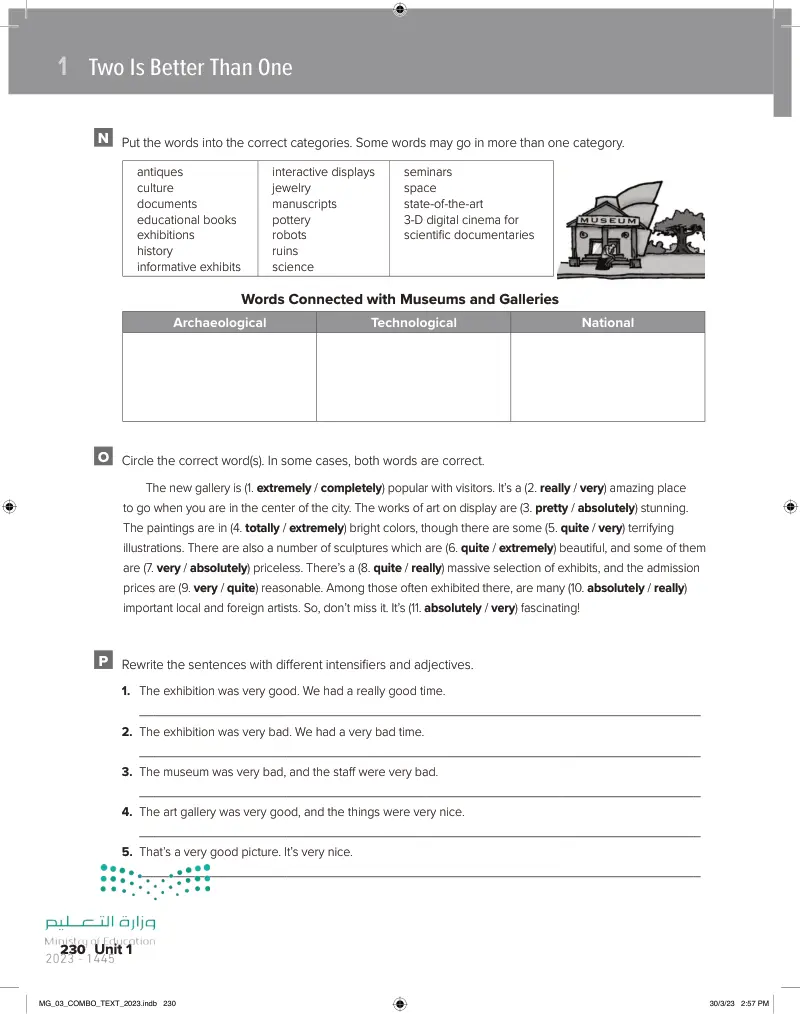 Circle the correct word(s). In some cases, both words are correct. The new gallery is ( extremely/ completely) popular with visitors


Rewrite the sentences with different intensifiers and adjectives 1. The exhibition was very good We had a really good time