EXPANSION Units - Mega goal 6 - ثالث ثانوي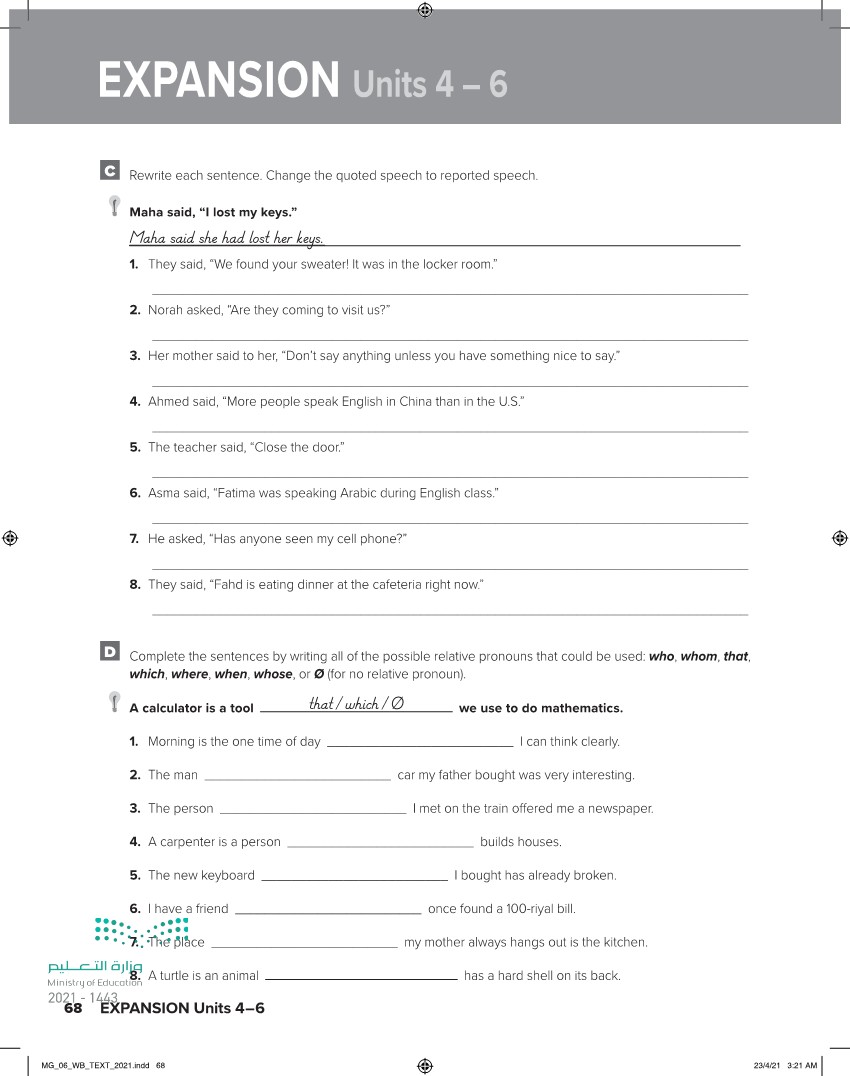 Rewrite each sentence. Change the quoted speech to reported speech 1 They said, "We found your sweater! It was in the locker room"
Complete the sentences by writing all of the possible relative pronouns that could be used who whom that which where, when whose. 1 Morning is the one time of day ..... I can think clearly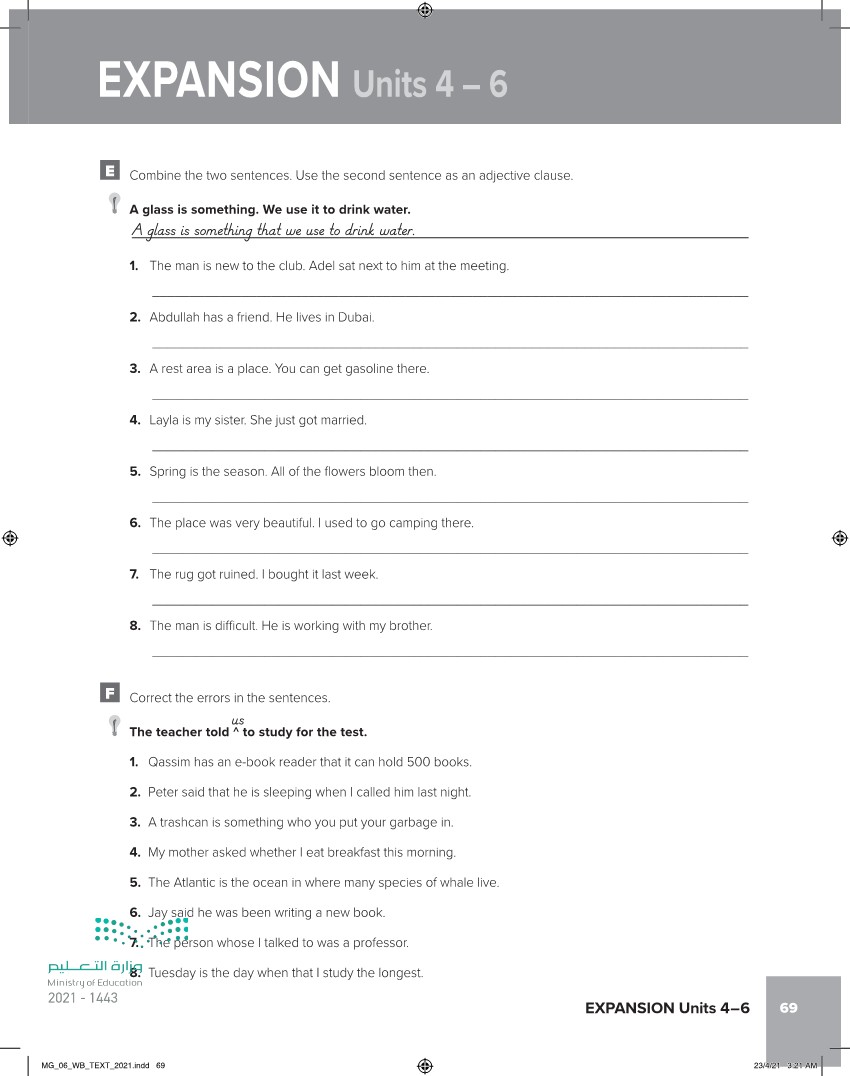 Combine the two sentences. Use the second sentence as an adjective clause 1 The man is new to the club. Adel sat next to him at the meeting
Correct the errors in the sentences. 1 Qassim has an e-book reader that it can hold 500 books.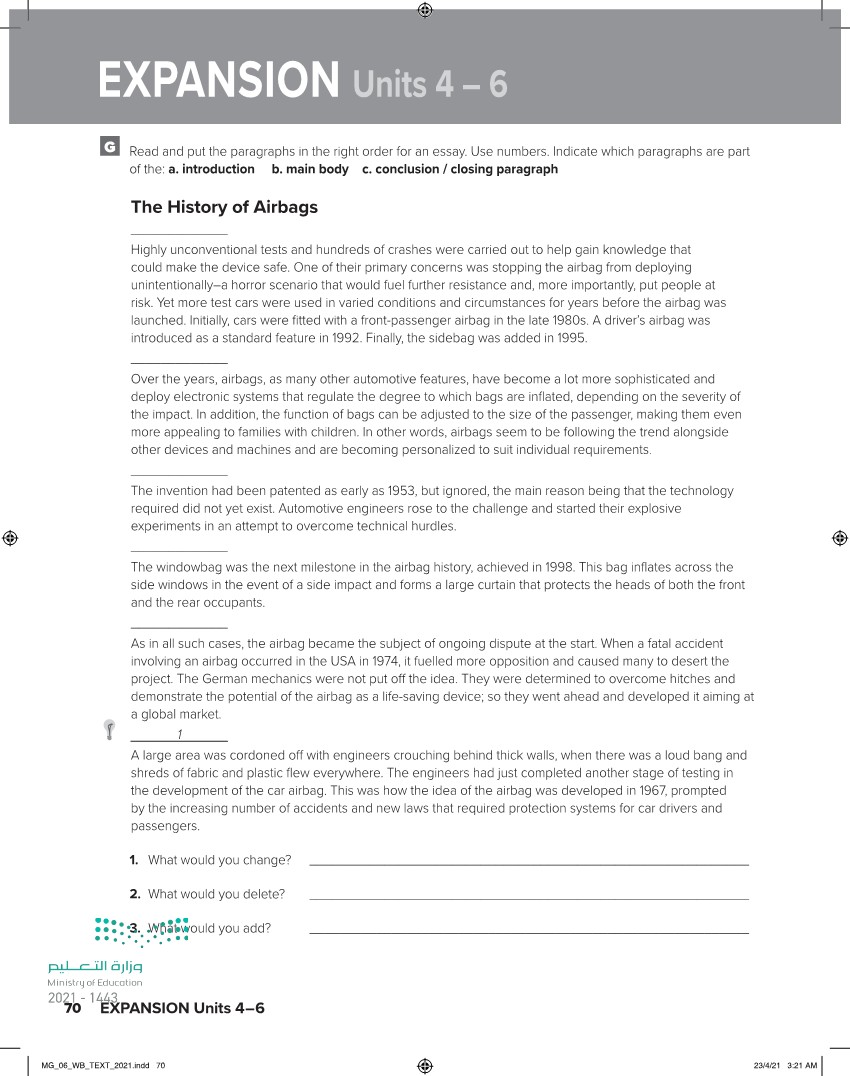 Read and put the paragraphs The History of Airbags in the right order for an essay Use numbers Indicate on the a. introduction b. main body c. conclusion / closing paragraph . What would you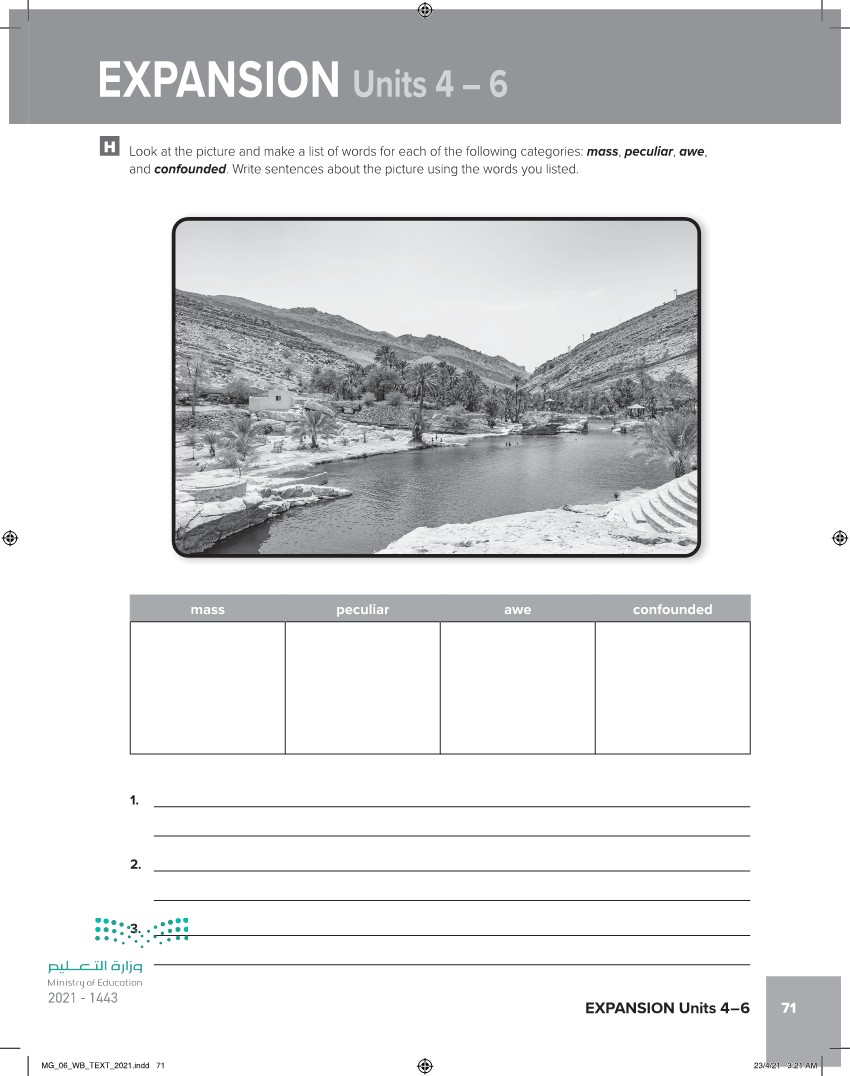 Look at the picture and make a list of words for each of the following categories mass peculiar awe and confounded Write sentences about the picture using the words you listed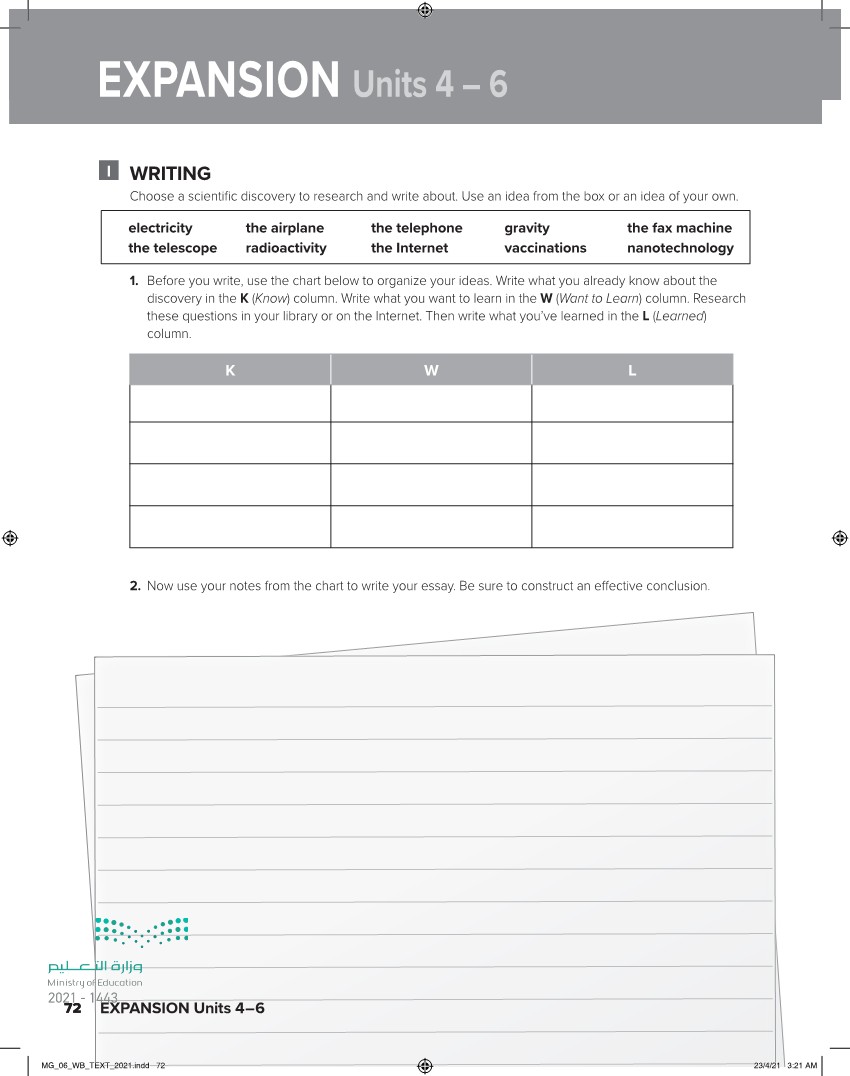 Choose a scientific discovery to research and write about. Use an idea from the box or an idea of your own. gravity, the fax machine, electricity, the telescope, the airplane, radioactivity,