They Said We Said - Mega goal 6 - ثالث ثانوي
Complete the sentences with the words from the box 1. I heard a ........ that you are moving away Is it true?
Answer the questions 1. Who is the most brilliant person you know? What makes him or her brilliant?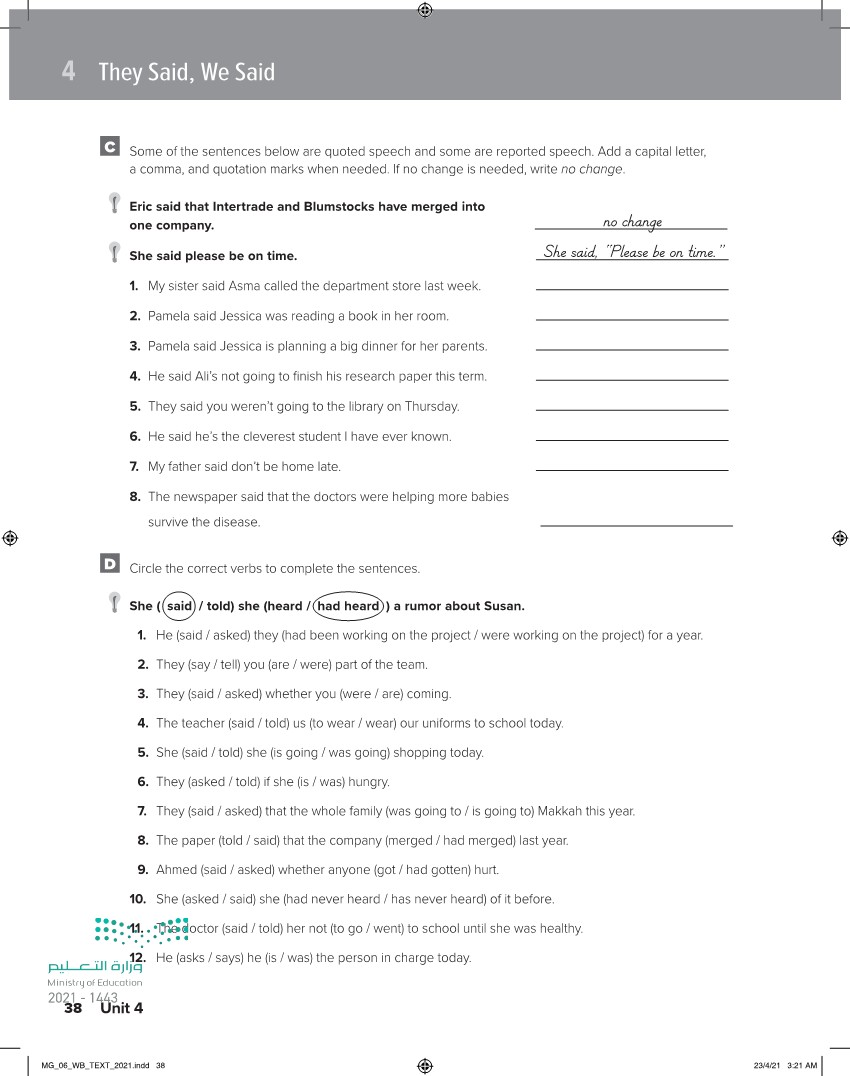 Some of the sentences below are quoted speech and some are reported speech Add a capital letter a comma and quotation marks when needed If no change is needed write no change. She said pleas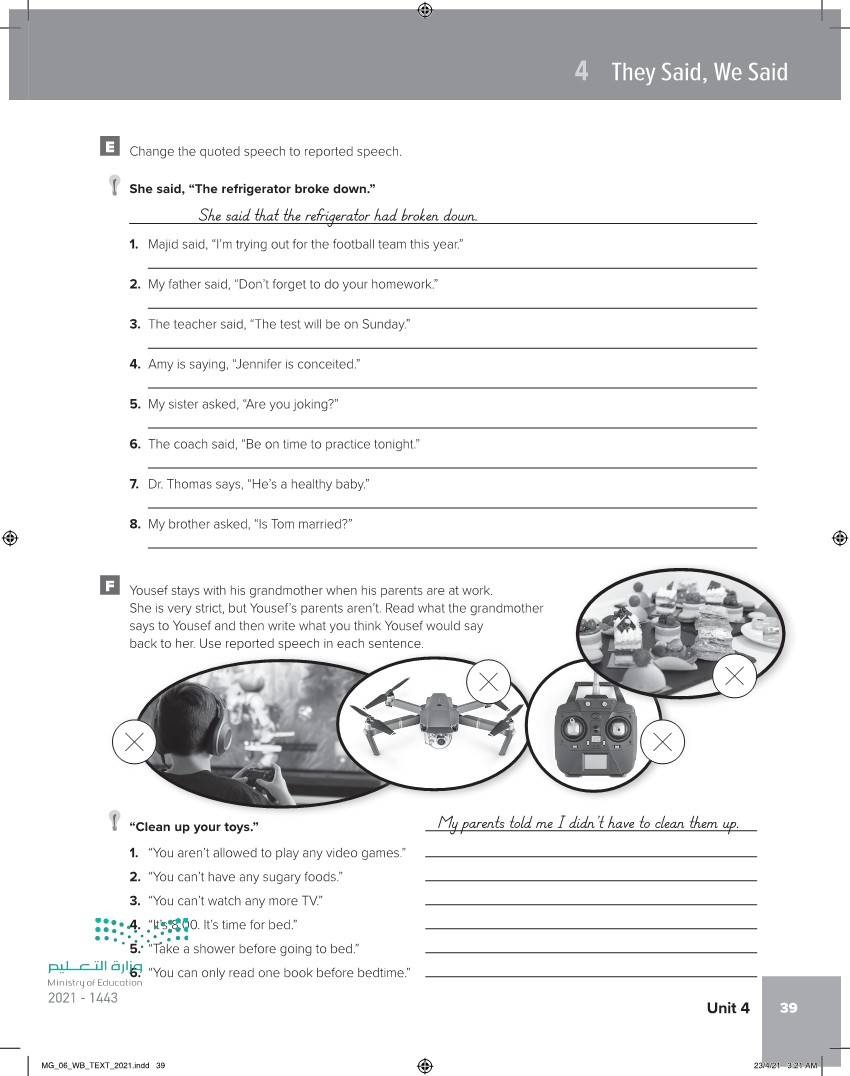 Change the quoted speech to reported speech 1. Majid said "I'm trying out for the football team this year "
Yousef stays with his grandmother when his parents are at work. She is very strict, but Yousef's parents aren't Read what the grandmother says to Yousef and then write what you think Yousef w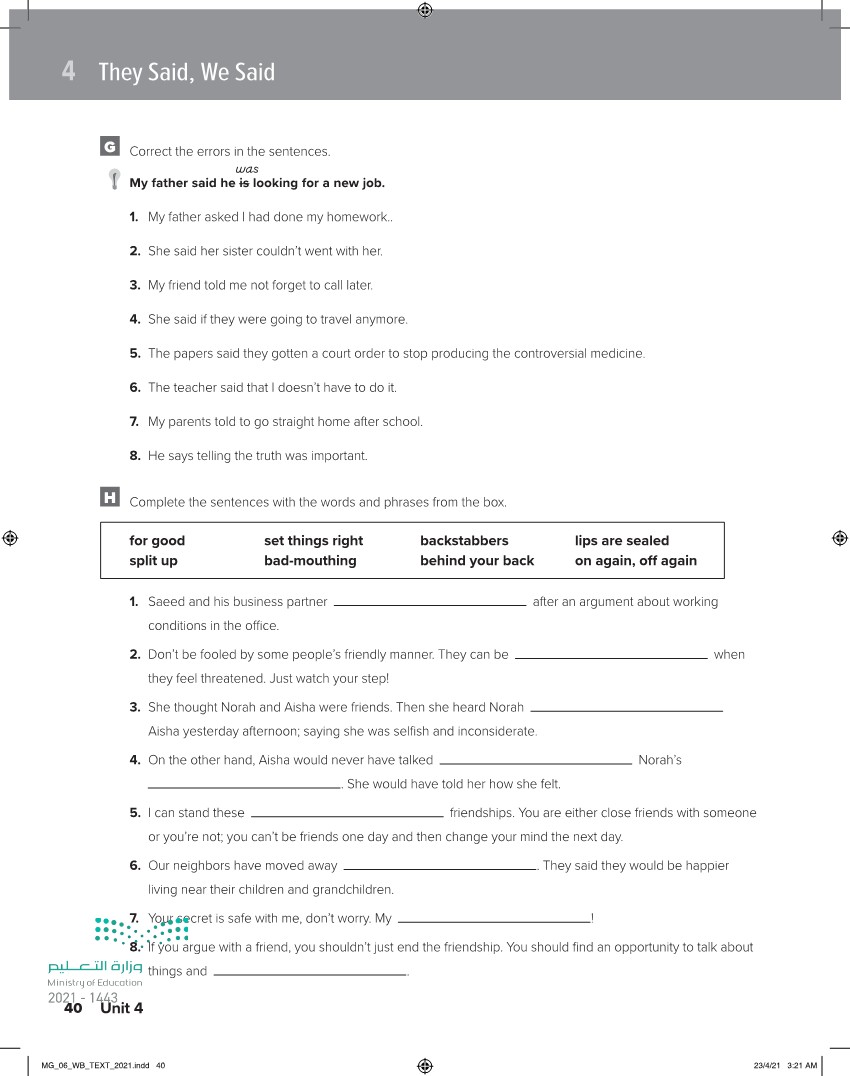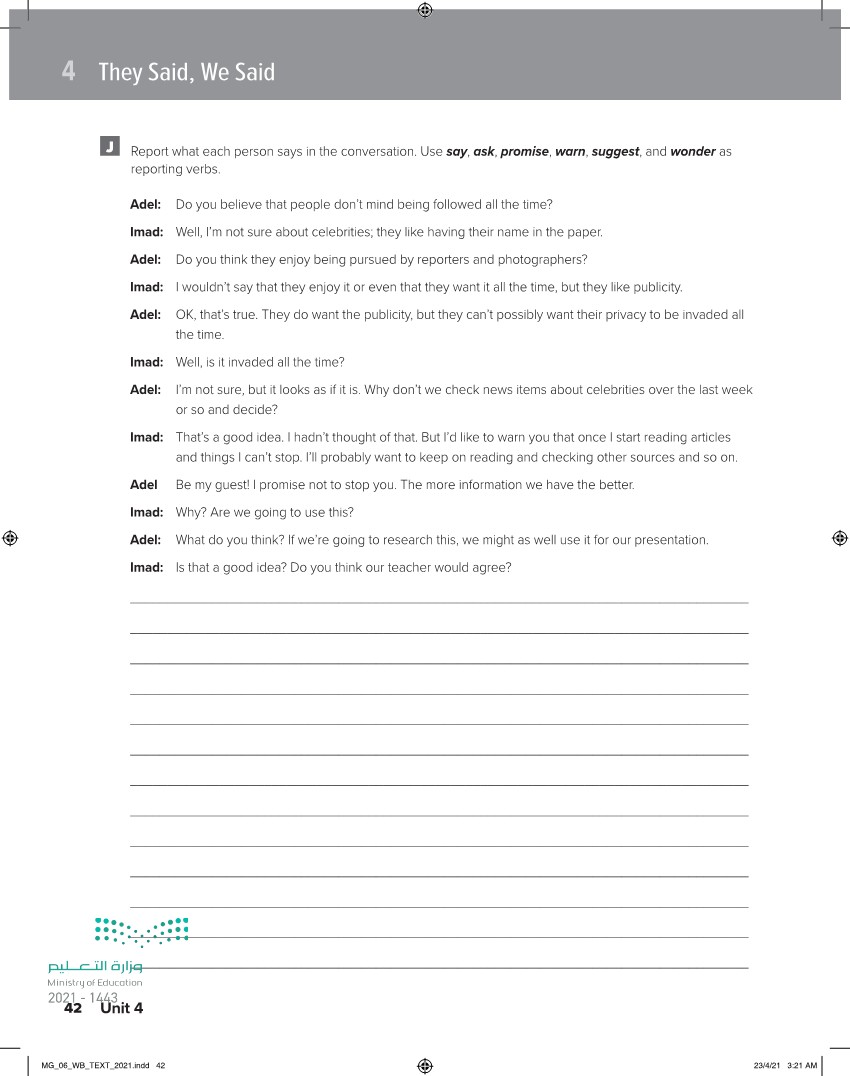 Report what each person says in the conversation Use say , ask , warm, suggest, and wonder as reporting verbs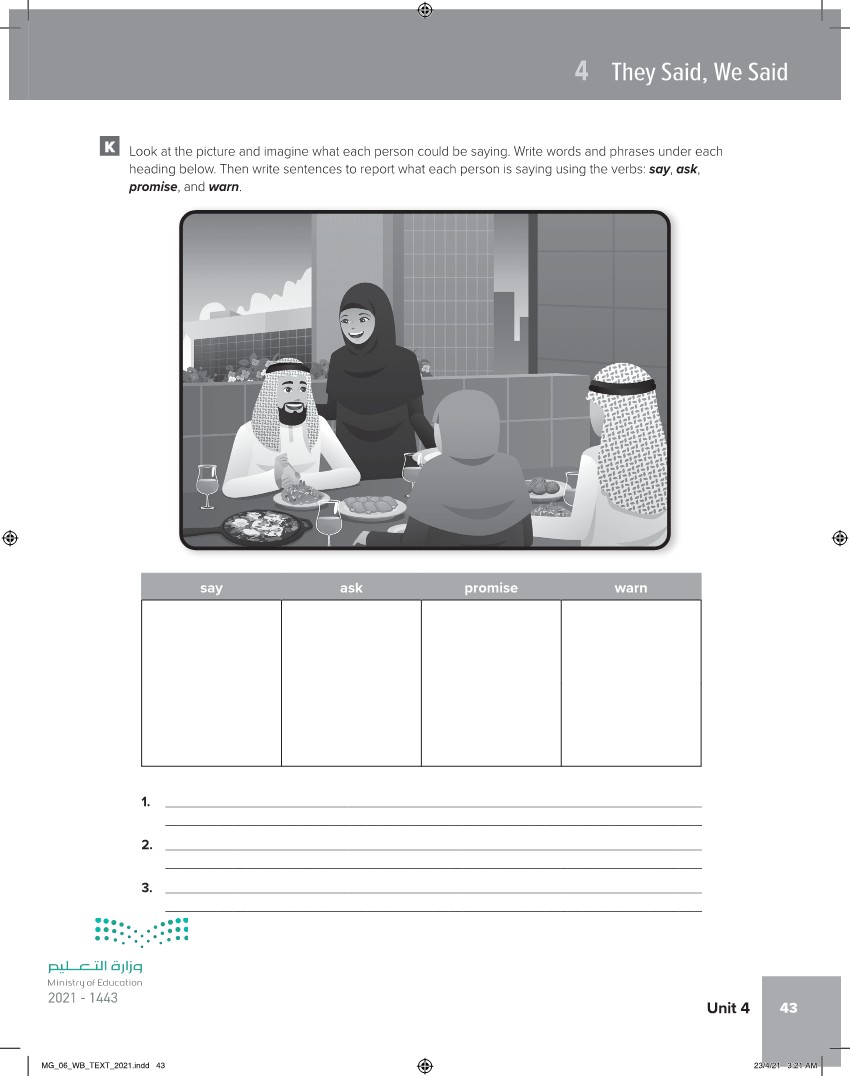 Look at the picture and imagine what each person could be saying Write words and phrases under each headng below Then write sentences to report what each person is saying using the verbs say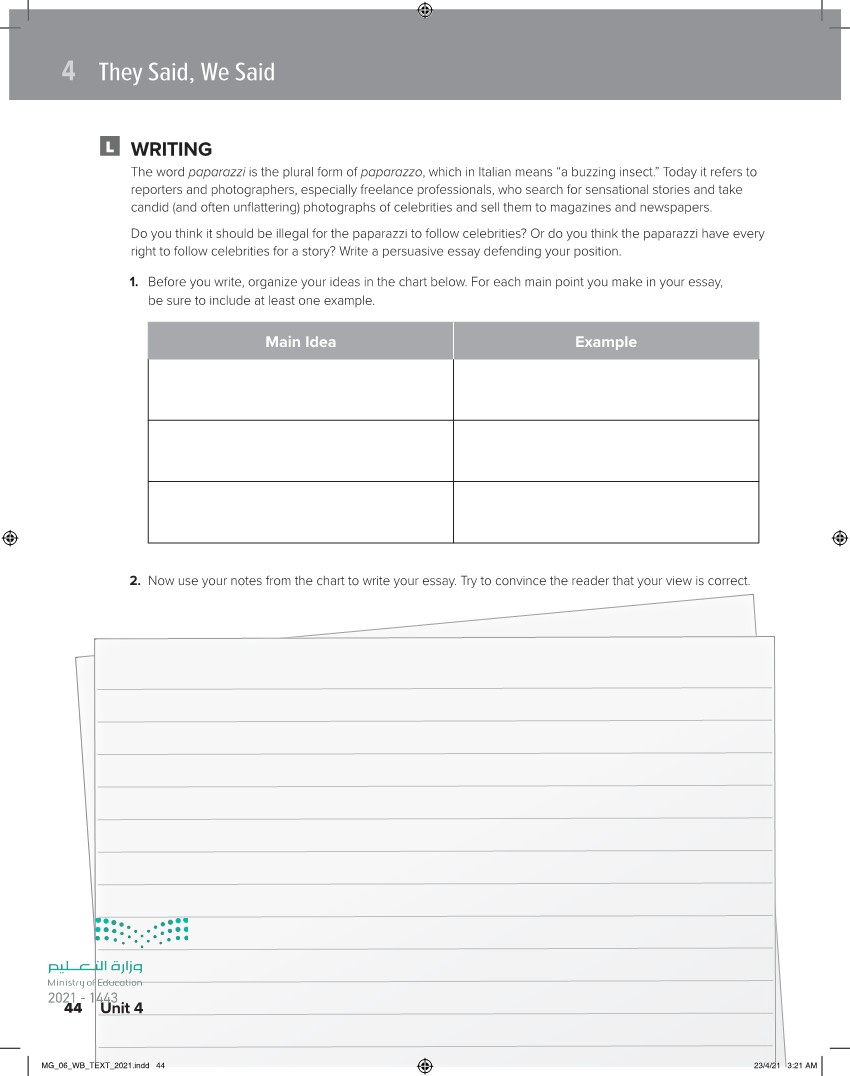 Do you think it should be ilegal for the paparazzi to follow celebrates? Or do you think the paparazzo have every right to follow cerebritis for a story? Write a persuasive essay defending yo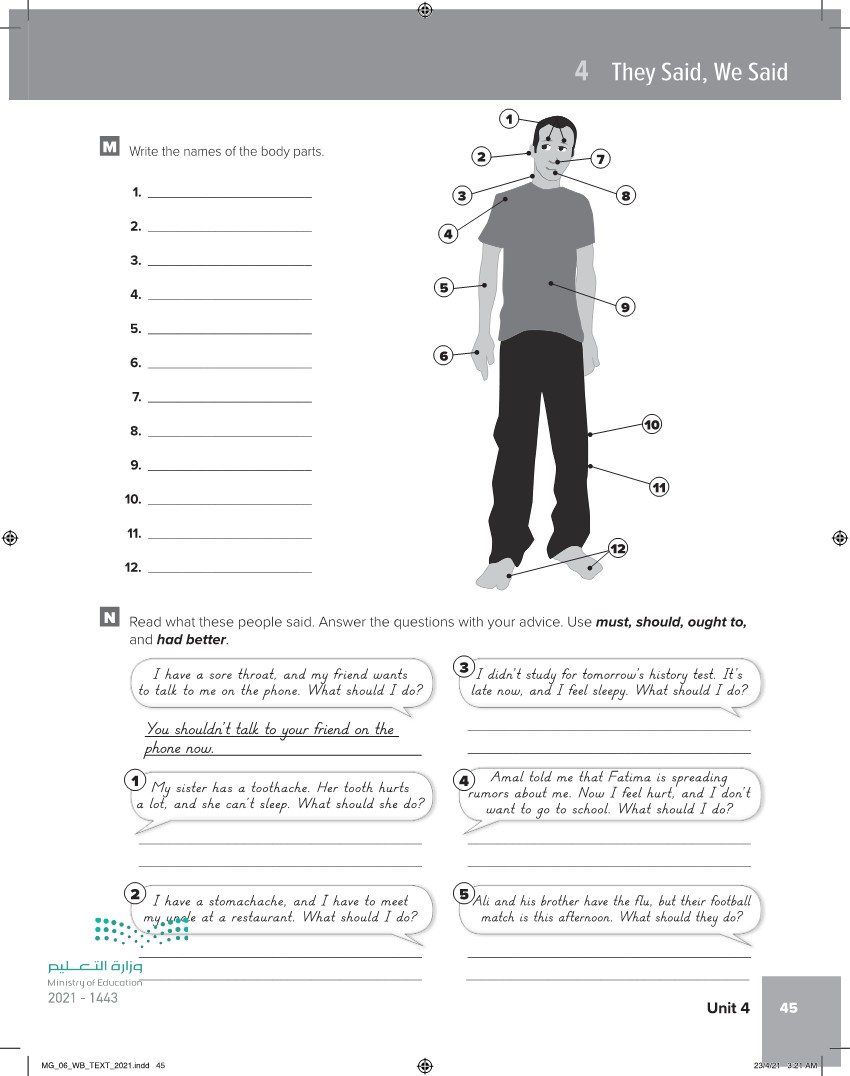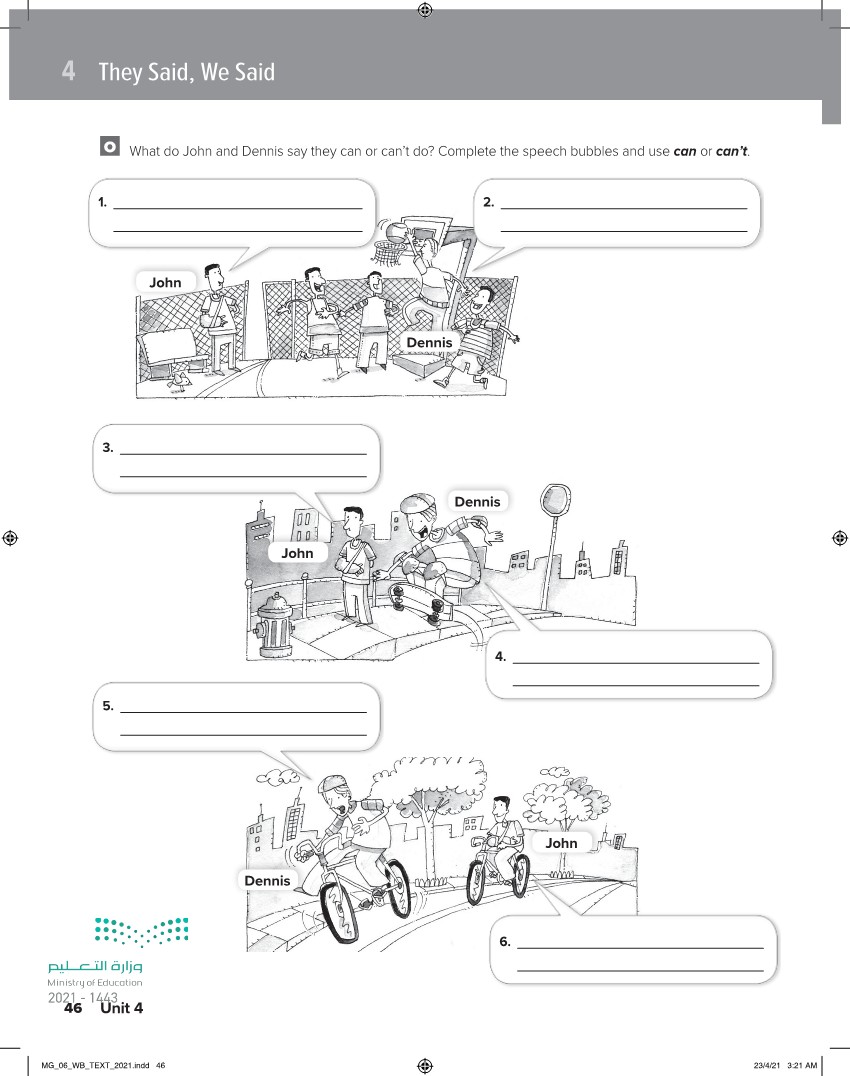 Write do John and Dennis say they can or can't do ? Complete the speech bubbles and use can or can't