EXPANSION Units - Mega goal 5 - ثالث ثانوي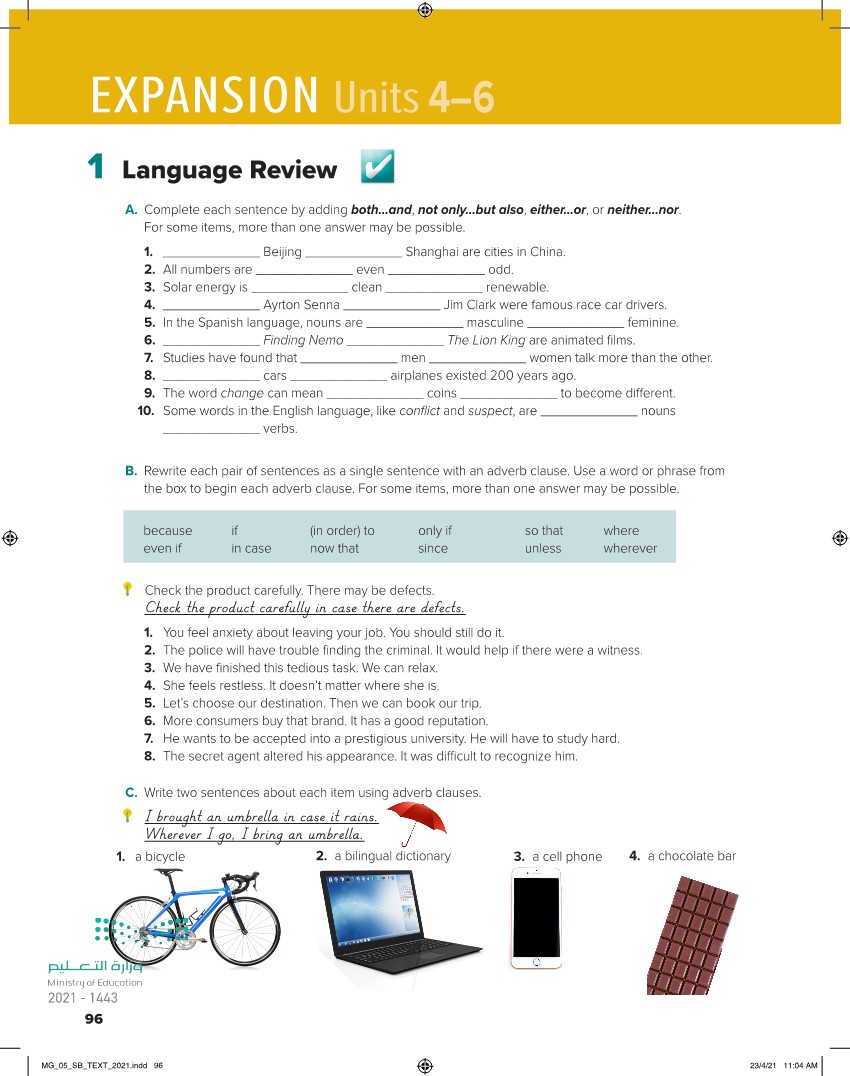 Complete each sentence by adding both..and. not only..but also, either or neither.. nor For some items, more than one answer may be possible 1........ Beijing ....... Shanghai are cites in Ch
Rewrite each pair of sentences as a single sentence with an adverb clause Use a word or phrase be box to begin each adverb clause For some teams, more than one answer may be possible 1. You f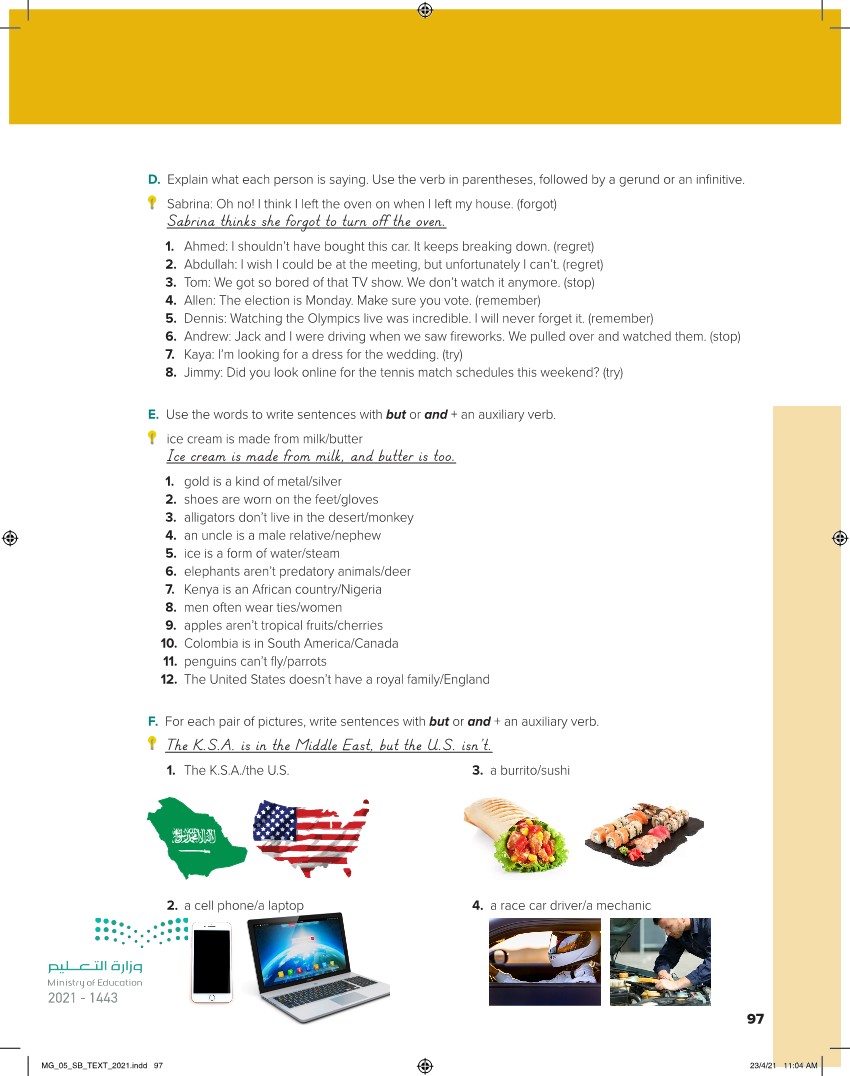 Explain what each person is saying Use the verb in parentheses followed by a gerund or an infinitive 1. Ahmed I shouldn't have bought this car It keeps breaking down (regret)
Use the words to write sentences with but or and + an auxiliary verb 1. gold is a kind of metal/silver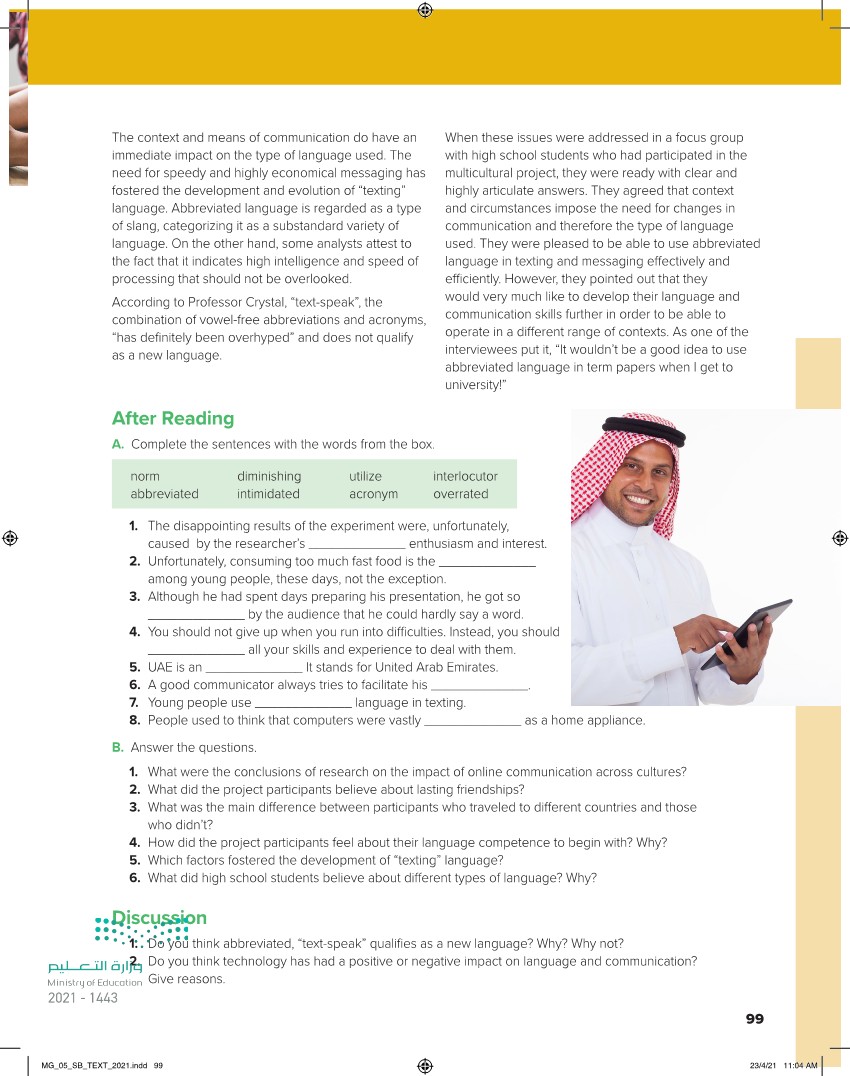 The context and means of communication do have an immediate impact on the type of language used.
Complete the sentences with the words from the box 1 The disappointing results of the experiment were, unfortunately. caused by the researcher's ........ enthusiasm and interest.
Do you think abbreviated "text-speak" qualifies as a new language? Why? Why not?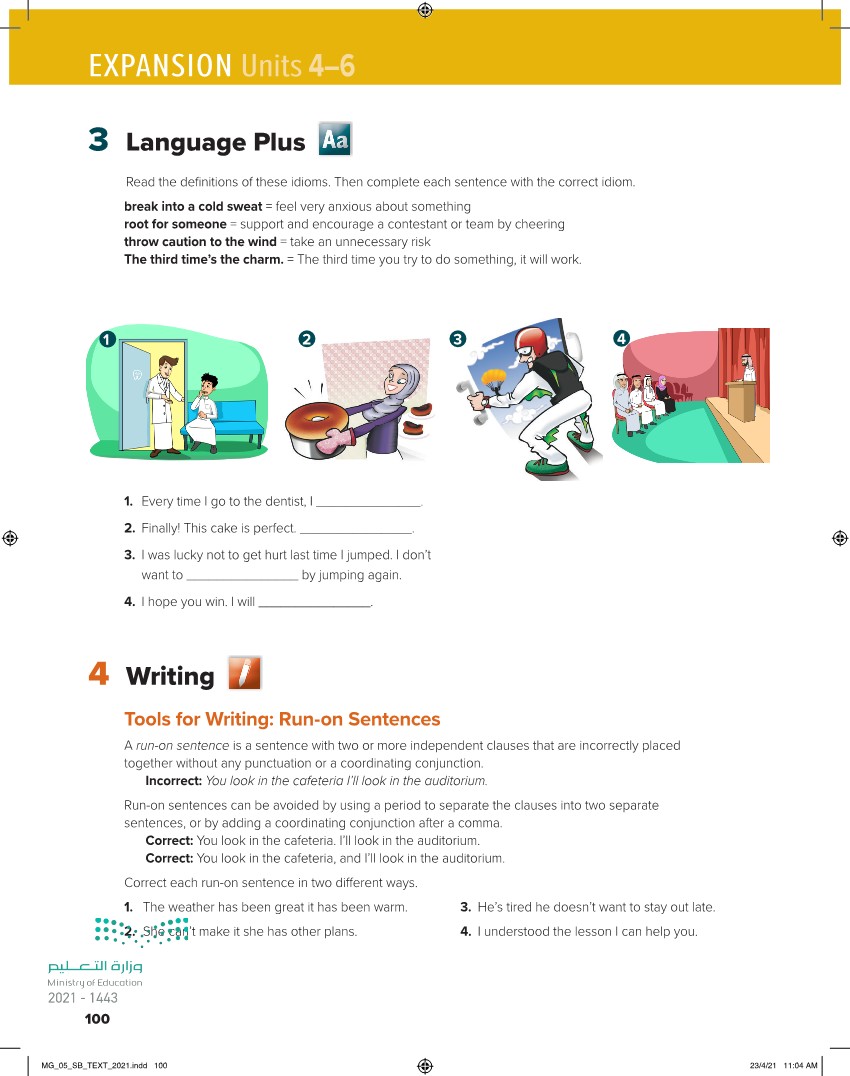 Read the definitions of these idioms Then complete each sentence with the correct idiom 1. Every time I go to the dentist, I...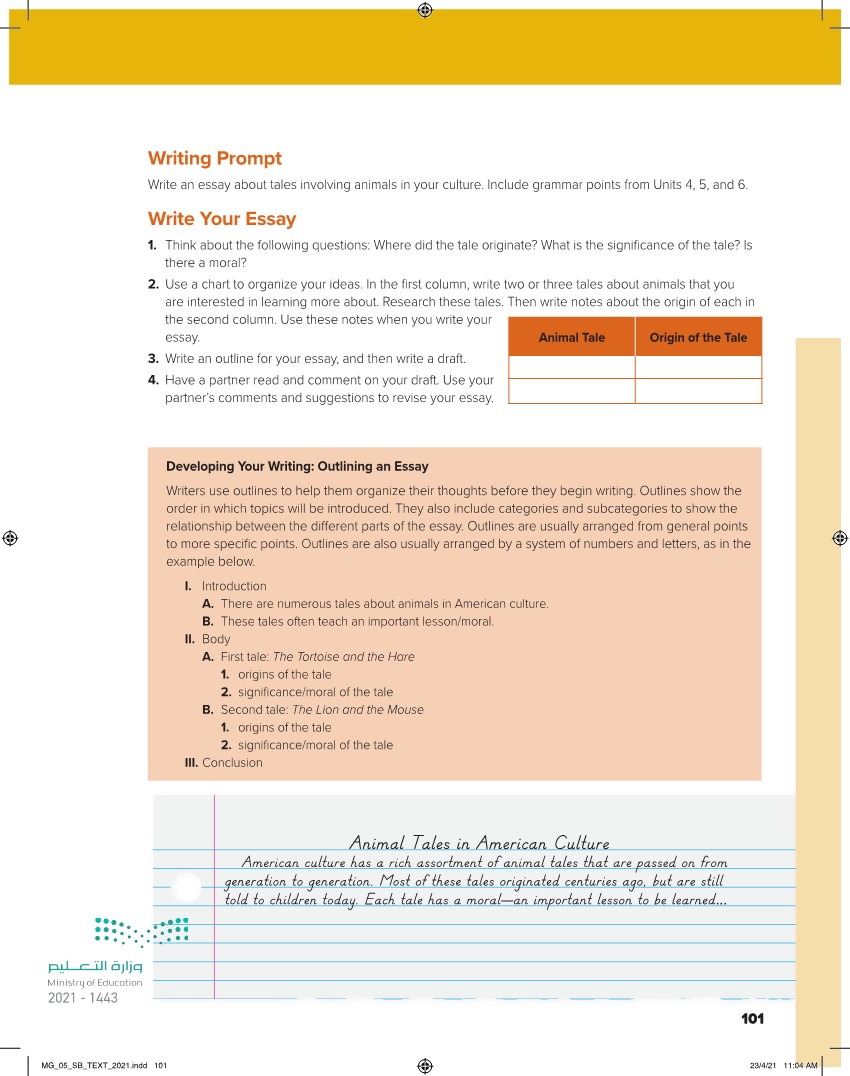 Writing Prompt Write an essay about tales involving animals in your culture. Include grammar points from Units 4, 5, and 6