Reading - Mega goal 5 - ثالث ثانوي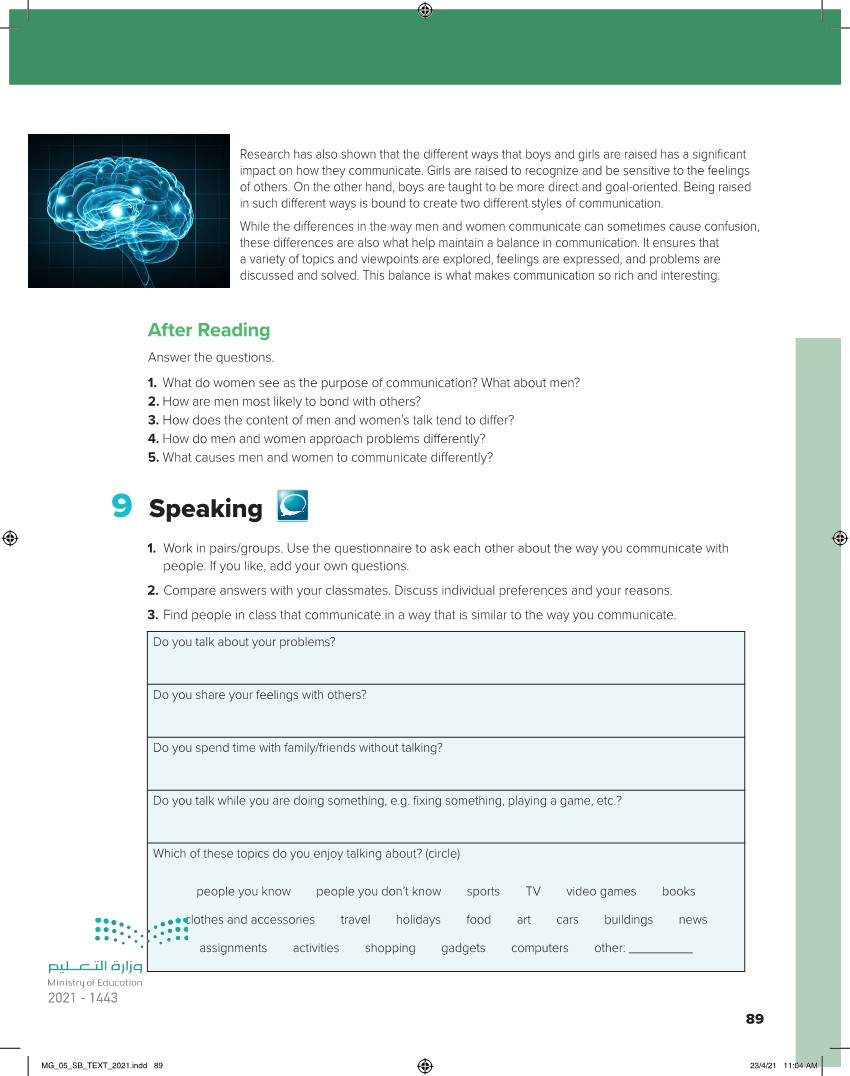 Research has also shown that the different ways that boys and girls are raised has a significant on how they communicate.
Work in pains/groups. Use the questionnaire to ask each other about the way you communicate people if you like, add your own questions.