conversation - Mega goal 3 - ثالث ثانوي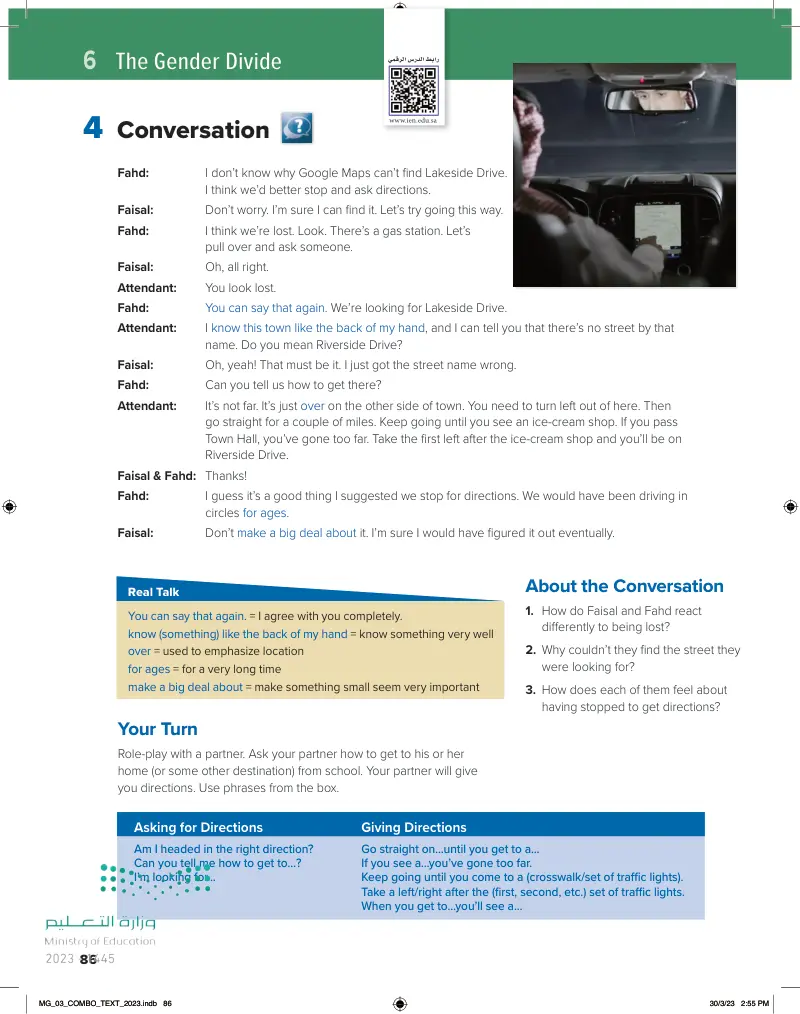 Conversation The Gender Divide

Role-play with a partner. Ask your partner how to get to his or her home (or some other destination) from school. Your partner will give you directions. Use phrases from the box.

Listen to the morning news show discussion about the different strategies used by new and experienced drivers. Then answer true or false. If the sentence is false, rewrite it with the correct


Then check whether the sentence has rising or falling intonation 1 So this means that experienced drivers have better reflexes, doesn't it?