conversation - Mega goal 5 - ثالث ثانوي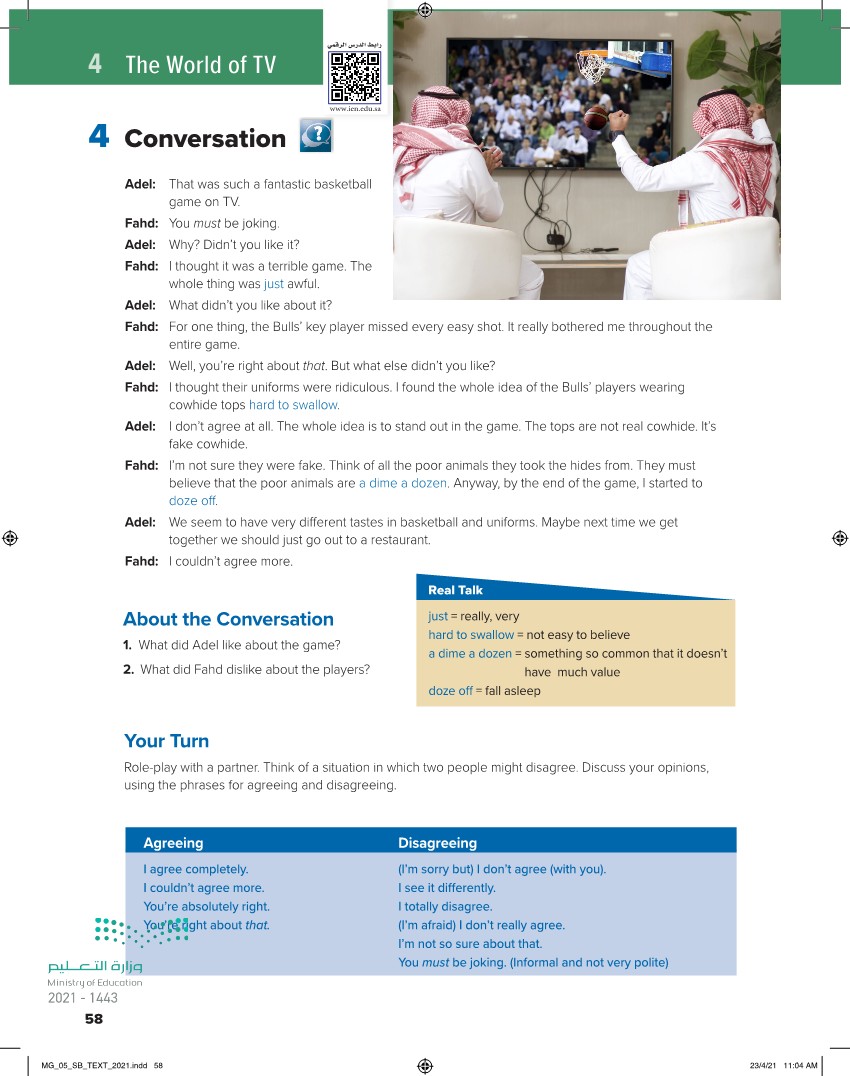 Conversation The World of TV
Role-play with a partner Think of a situation in which two people might disagree Discuss your opinion using the phrases for agreeing and disagreeing.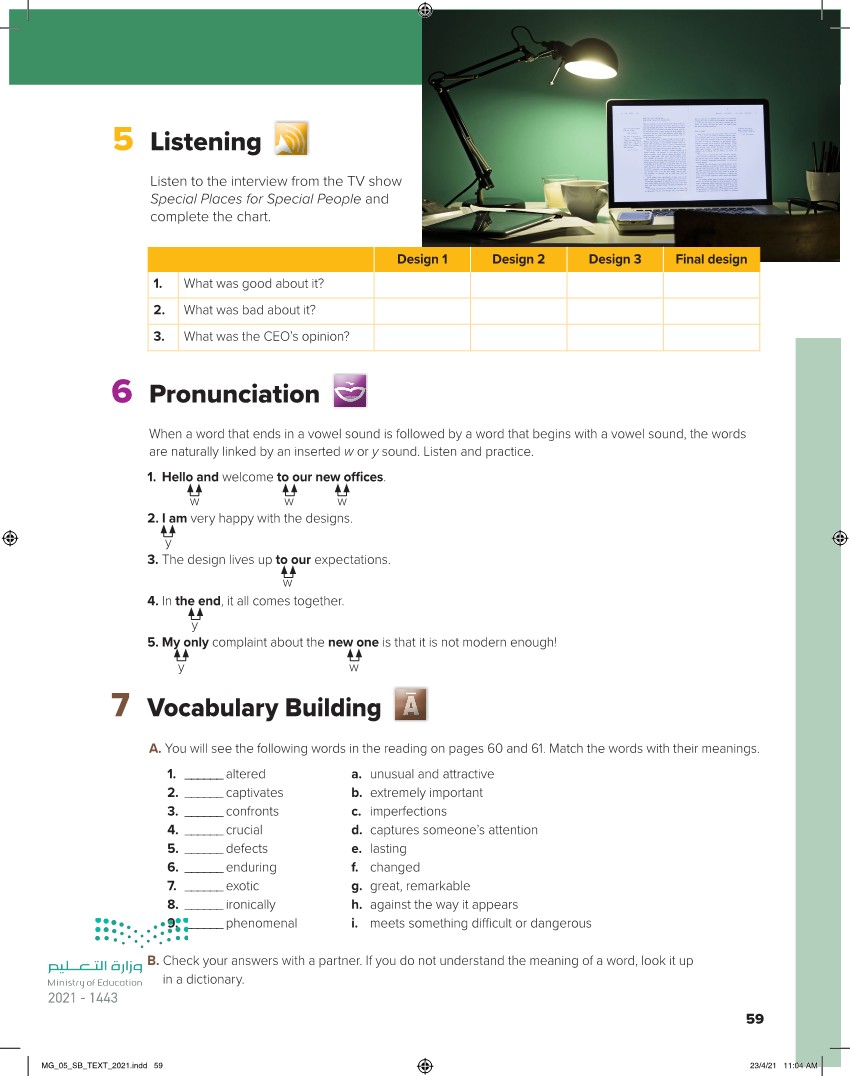 Listen to the interview from the TV show Special Places for Special People and complete the chart. 1. What was good about it?
When a word that ends in a vowel sound is followed by a word that begins with a vowel sound the words are naturally linked by an inserted w or y sound Listen and practice.