EXPANSION Units - Mega goal 5 - ثالث ثانوي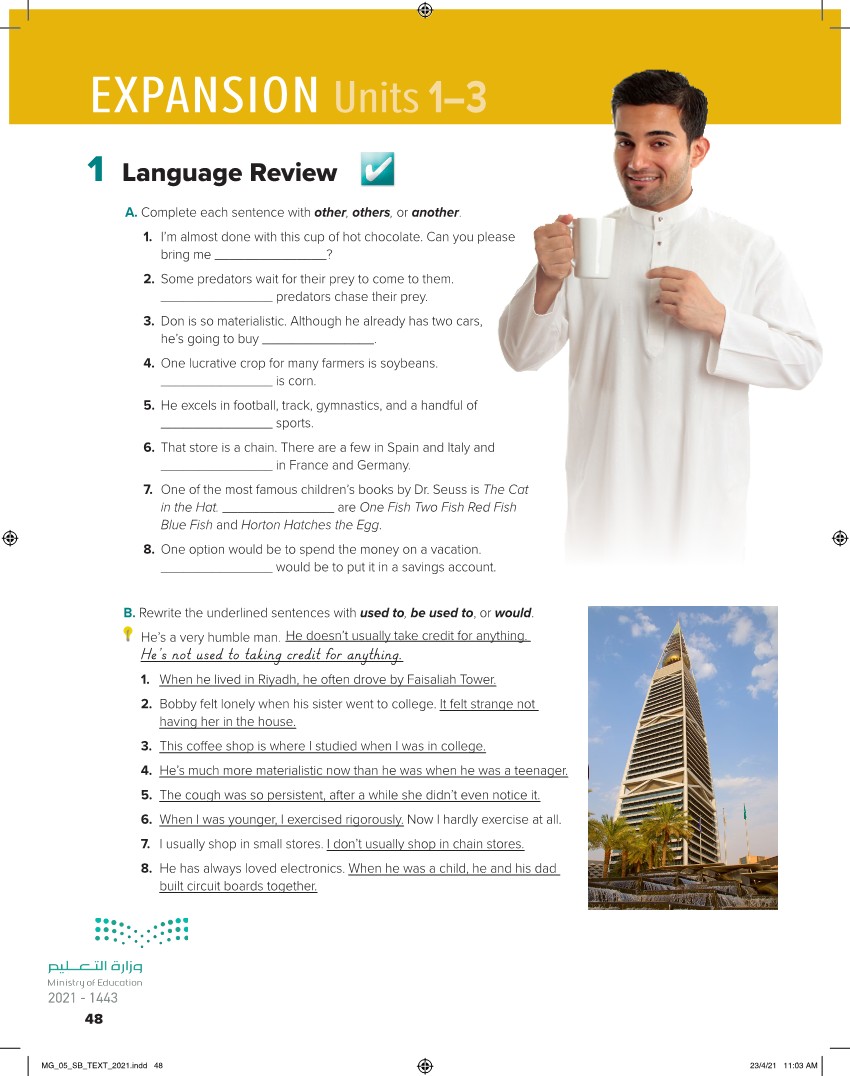 Complete each sentence with other others or another 1. I'm almost done with this cup of hot chocolate Can you please bring me..... ?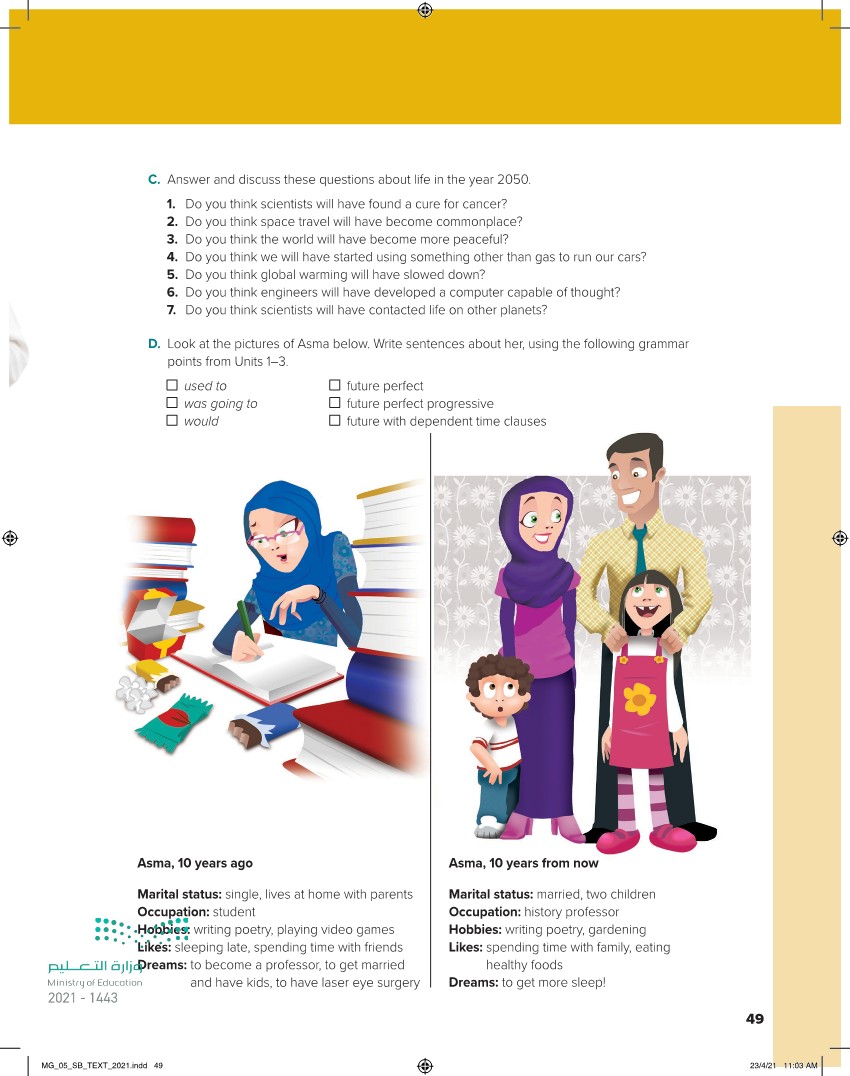 Answer and discuss these questions about life in the year 2050 1. Do you think scientists will have found a cure for cancer?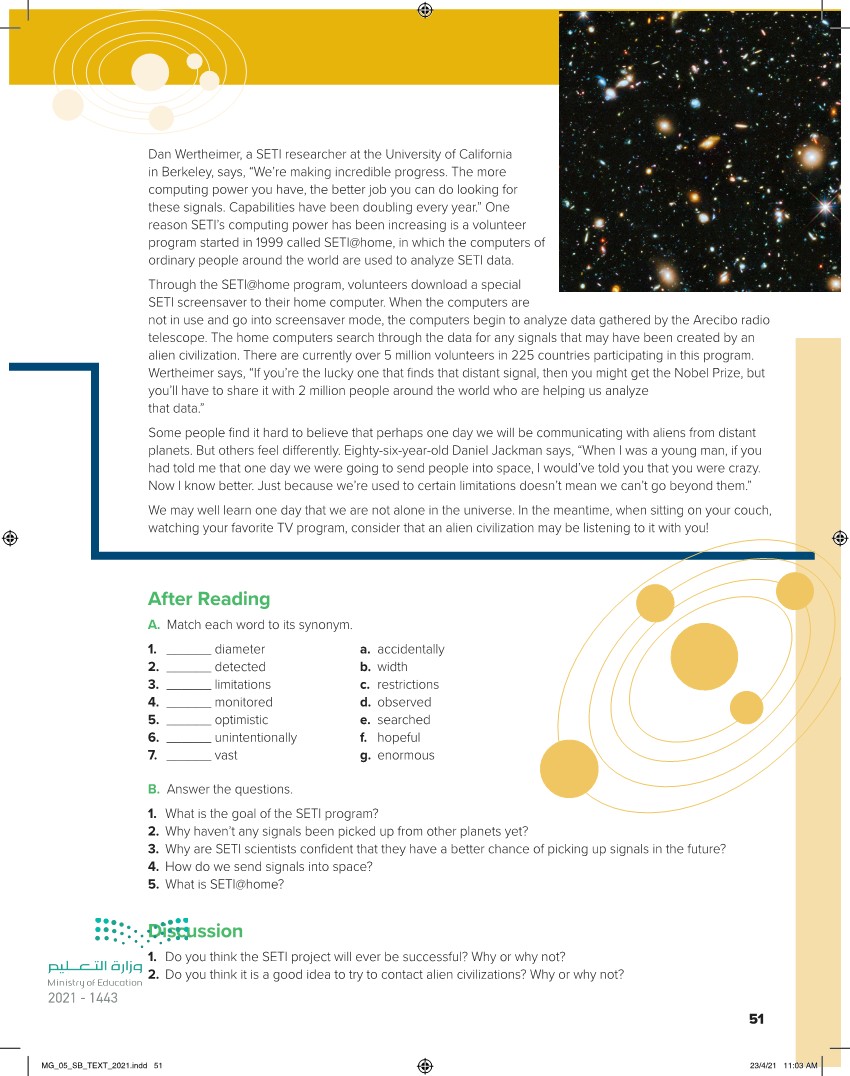 a SETI researcher at the University of California in Berkeley, says "We're making Incredible progress. The more computing power you have, the better job you can do looking for these signals.
Do you think the SETI project will ever be successful? Why or why not?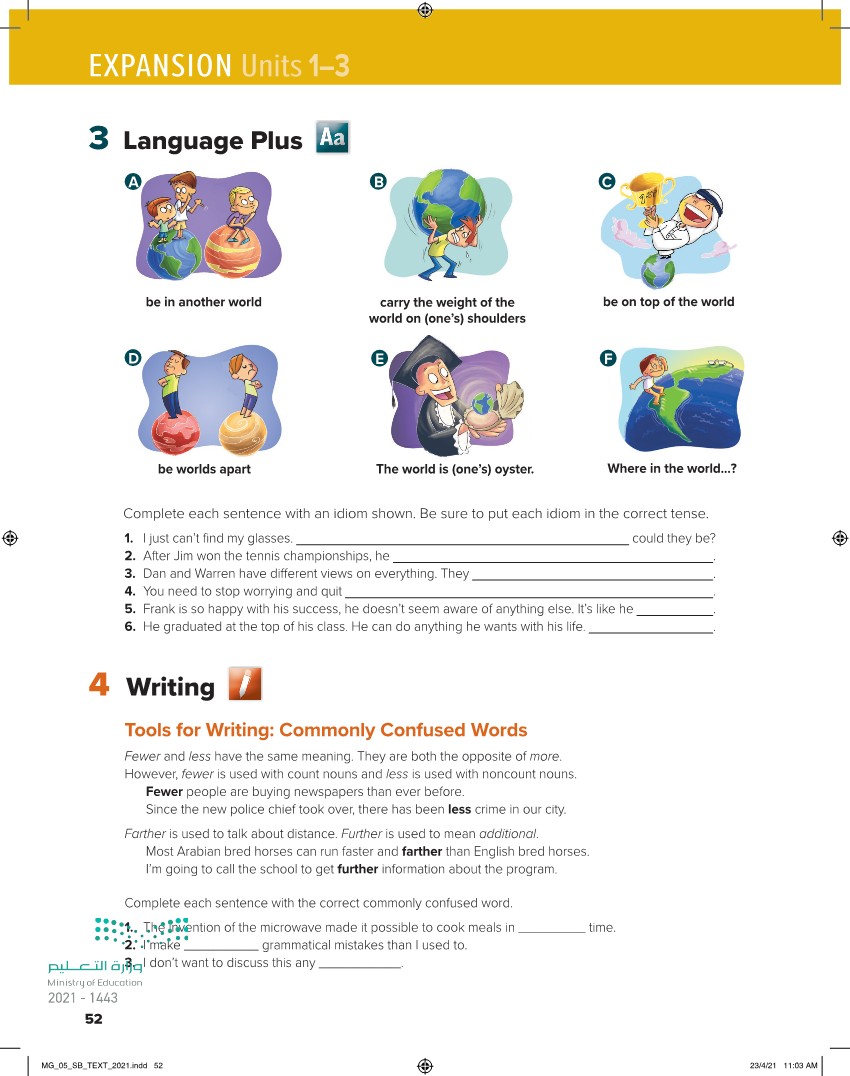 Complete each sentence with an idiom shown. Be sure to put each idiom in the correct tense. 1. I just can't find my glasses ...... could they be?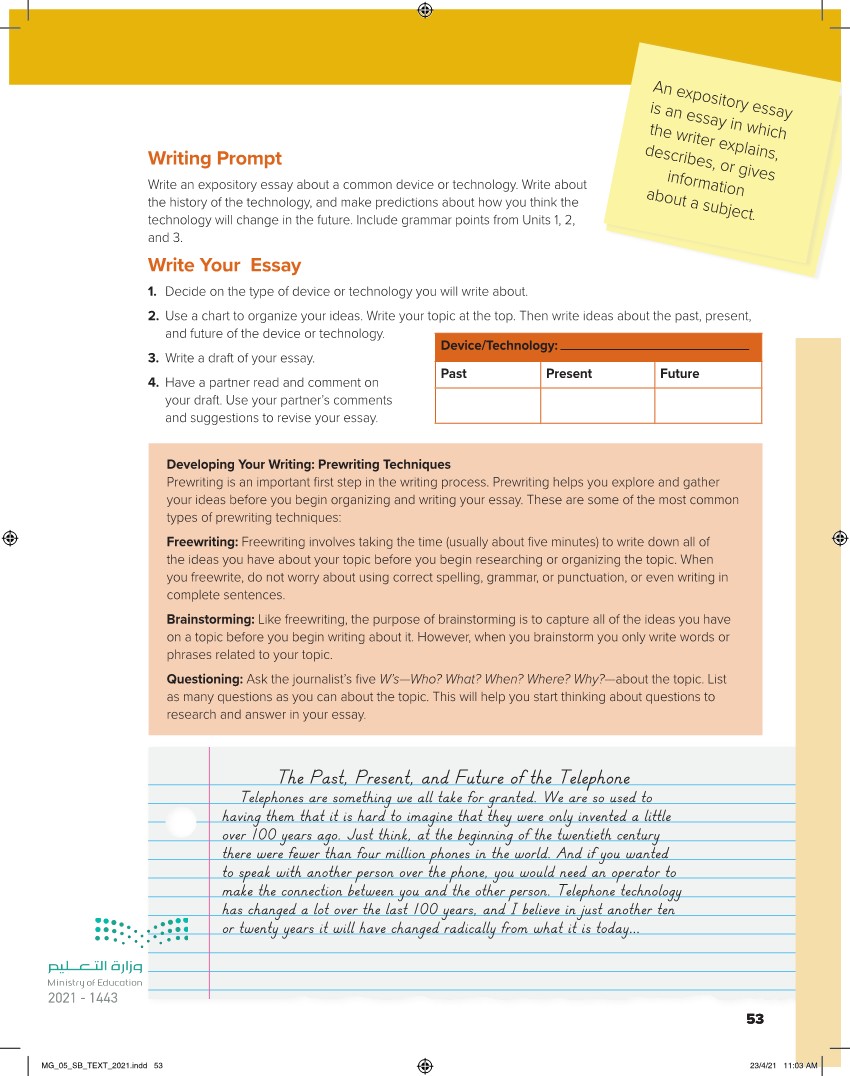 Write an expository essay about a common device or technology. Write about the history of the technology, and make predictions about how you think the technology will change in the future. In