Intro - Mega goal 5 - ثالث ثانوي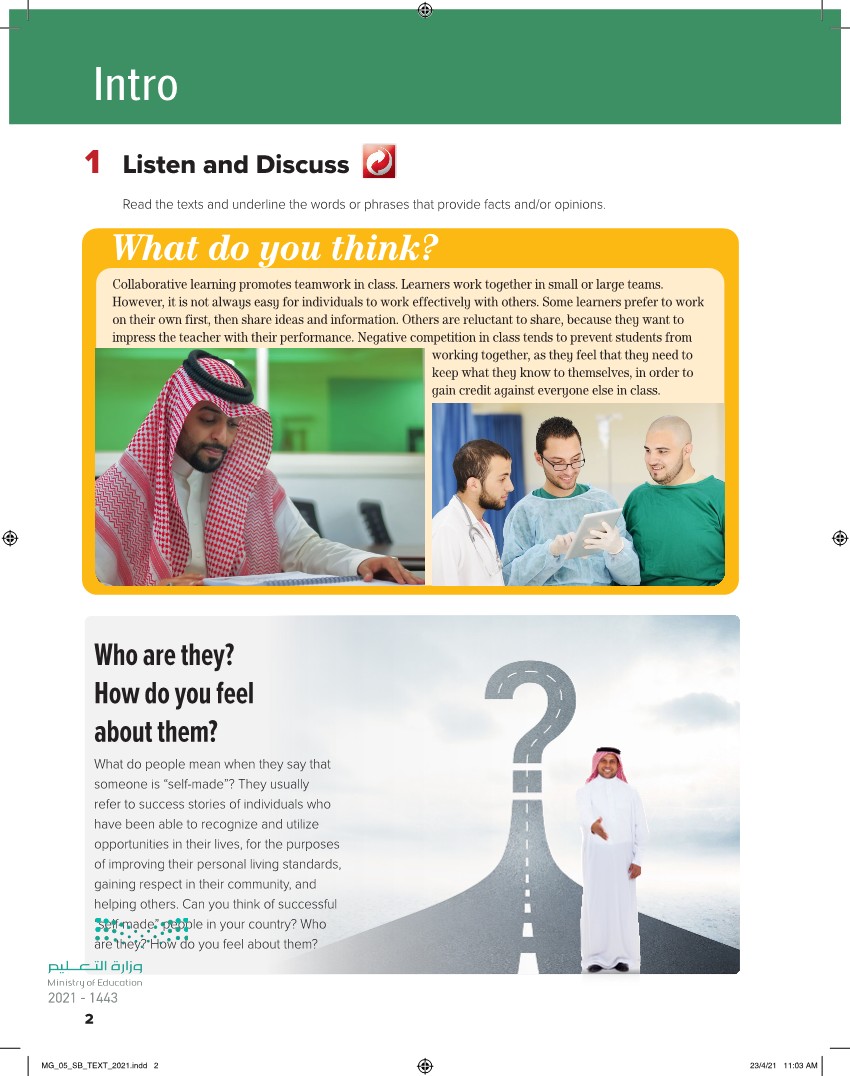 Read the texts What do you think? and underline the words or phrases that provide facts and/or opinions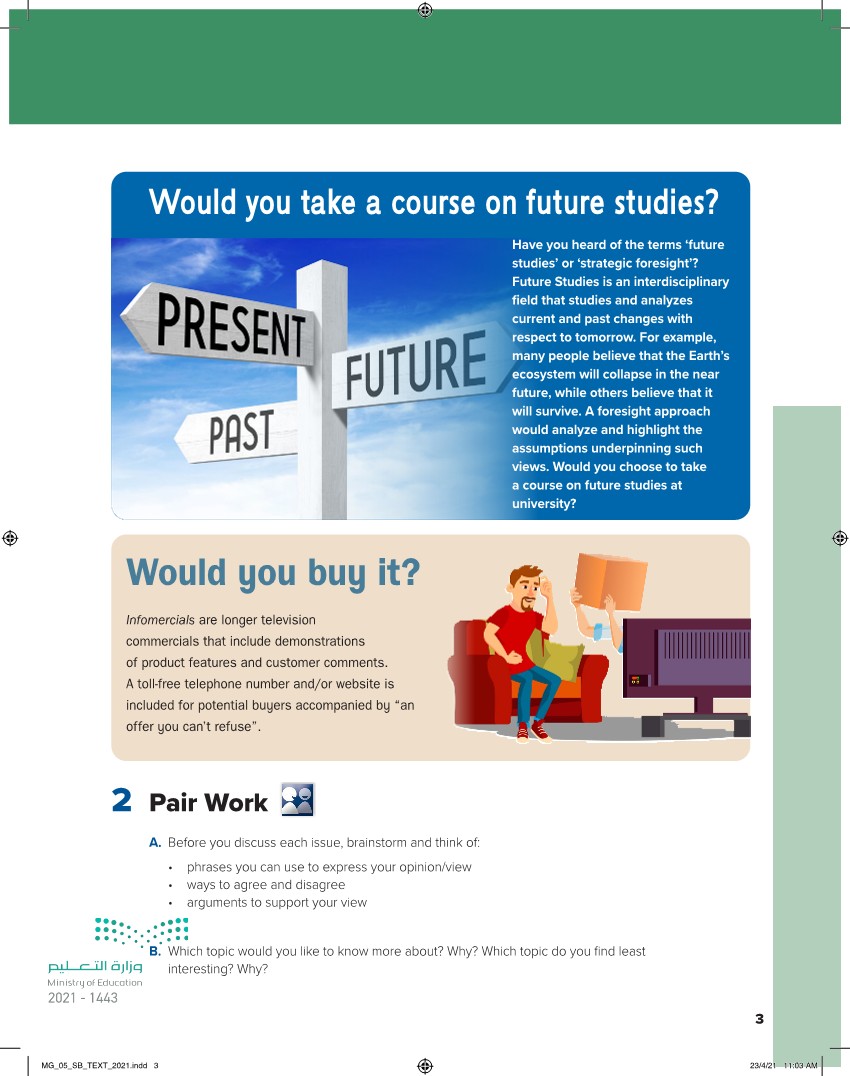 Would you take a course on future studies?
Before you discuss each issue brainstorm and think of phrases you can use to express your opinion/view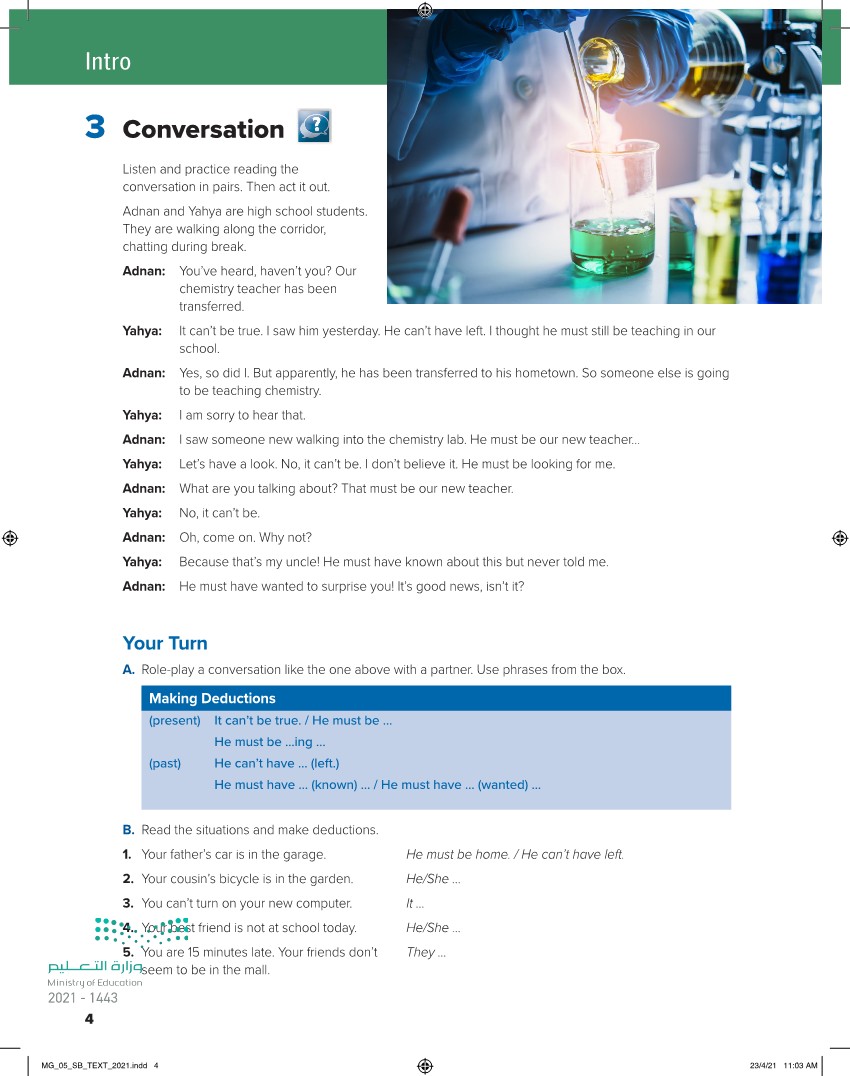 Listen and practice reading the conversation in pairs. Then act it out Adnan and Yahya are high school students. They are walking along the corridor, cheating during break.