conversation - Mega goal 2.1 - ثاني ثانوي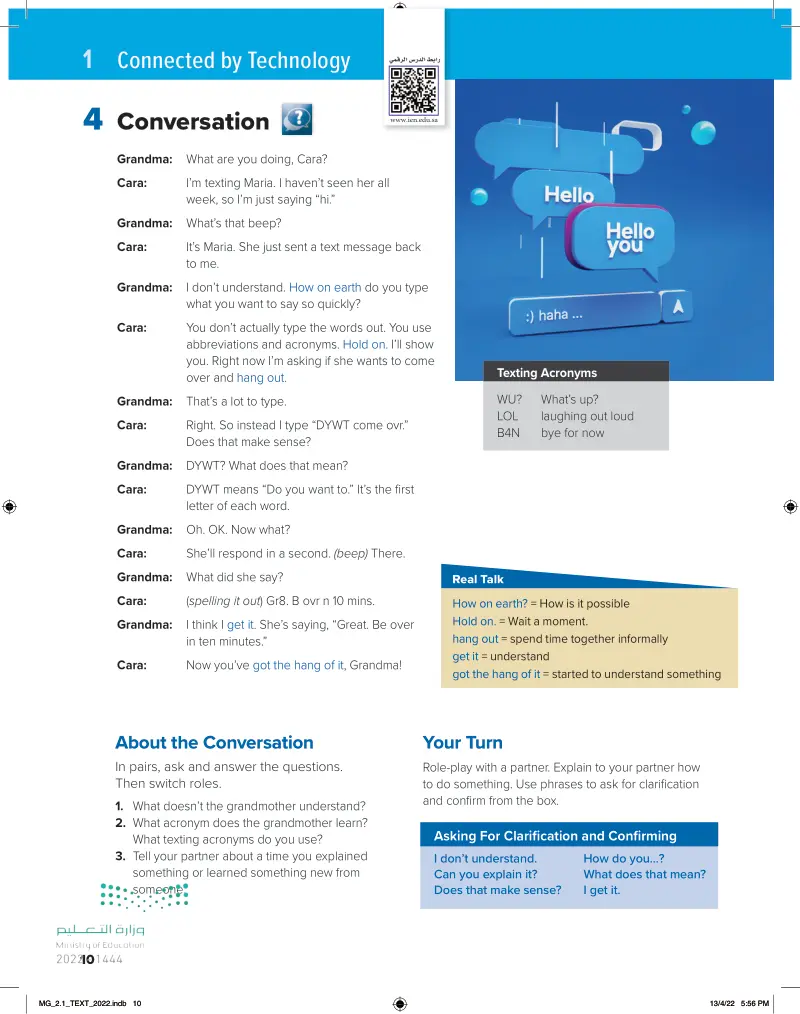 Conversation Grandma What are you doing, Cara?
In pairs, ask and answer the questions. Then switch roles. 1. What doesn't the grandmother understand?
Role-play with a partner Explain to your partner how to do something. Use phrases to ask for clarification and confirm from the box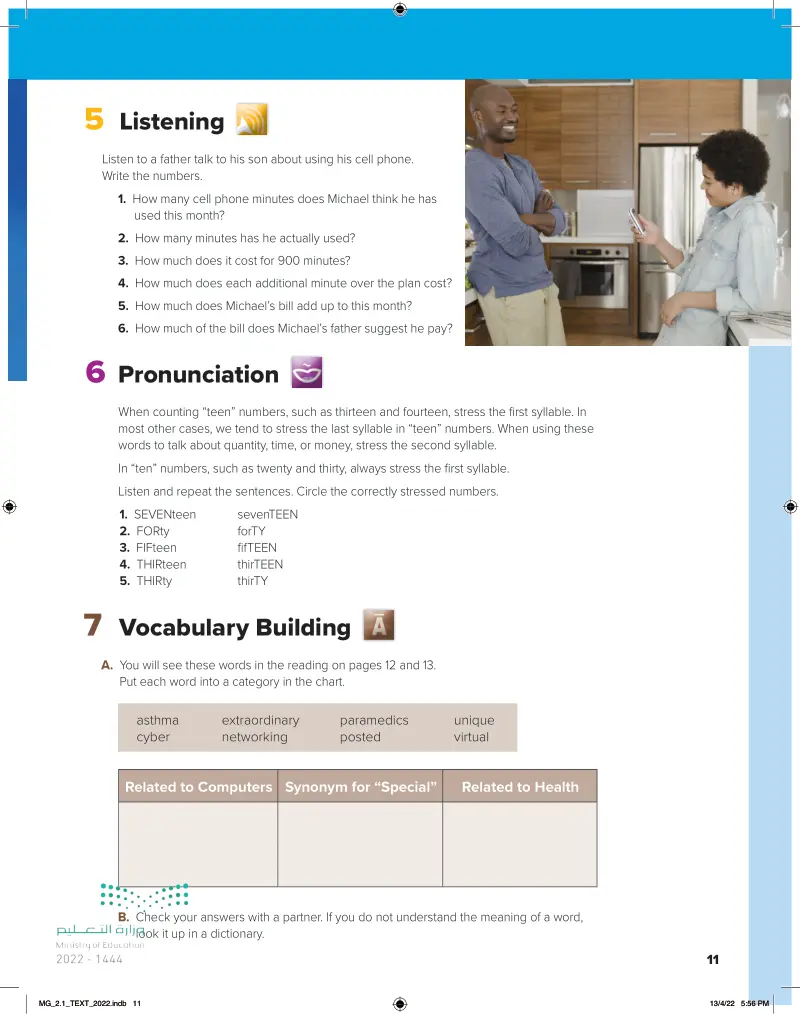 Listen to a father talk to his son about using his cell phone. Write the numbers 1. How many cell phone minutes does Michael think he has used this month?