Listen and Discuss - Mega goal 2-1 - ثاني ثانوي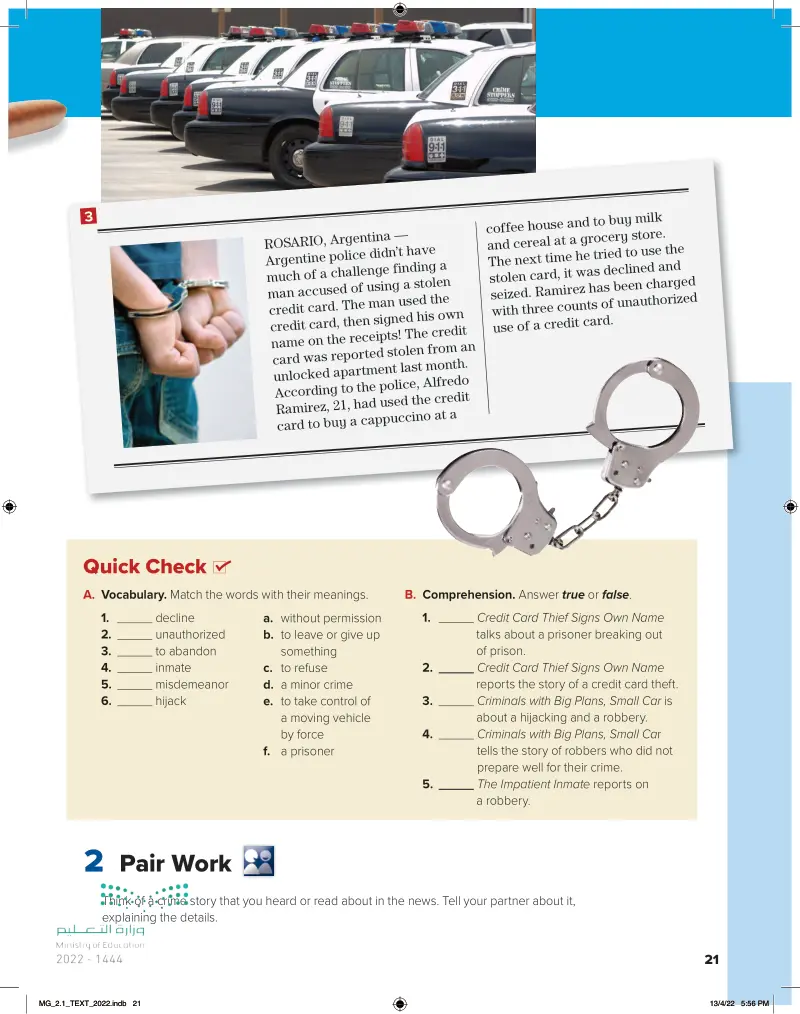 ROSARIO, Argentina- Argentine police didn't have much of a challenge finding a man accused of using a stolen credit card.
Think of a crime story that you heard or read about in the news. Tell your partner about it explaining the details.