EXPANSION Units - Super goal 1 - أول متوسط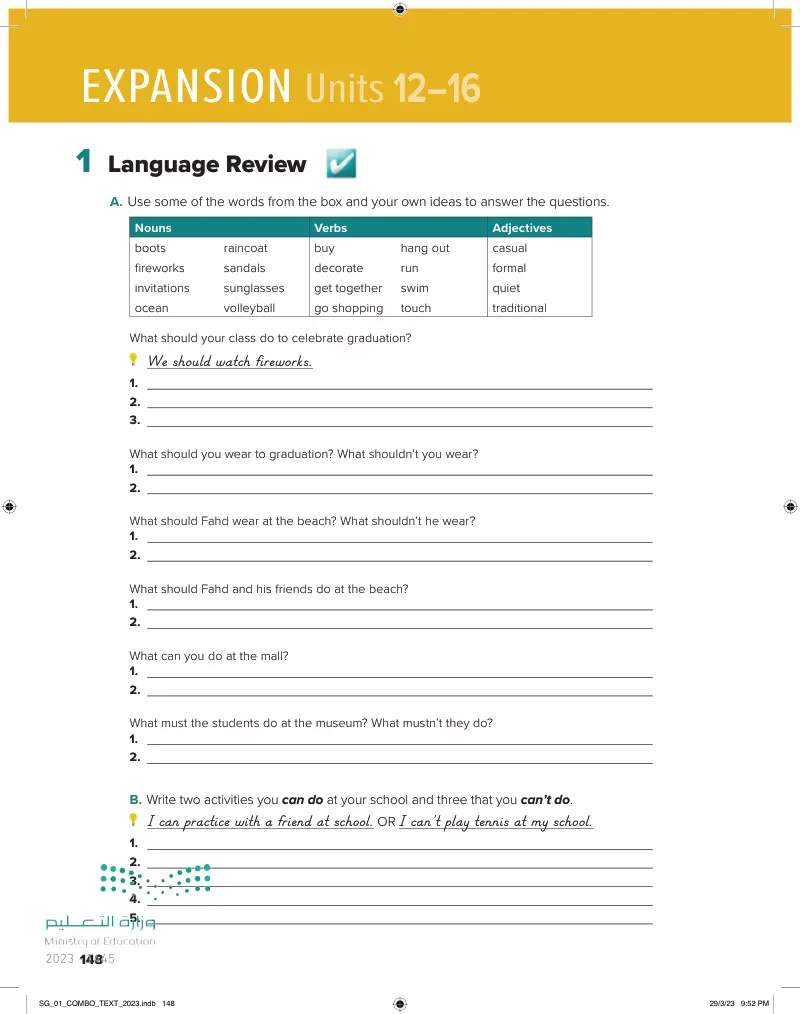 Use some of the words from the box and your own ideas to answer the questions.

Write two activities you can do at your school and three that you can't do.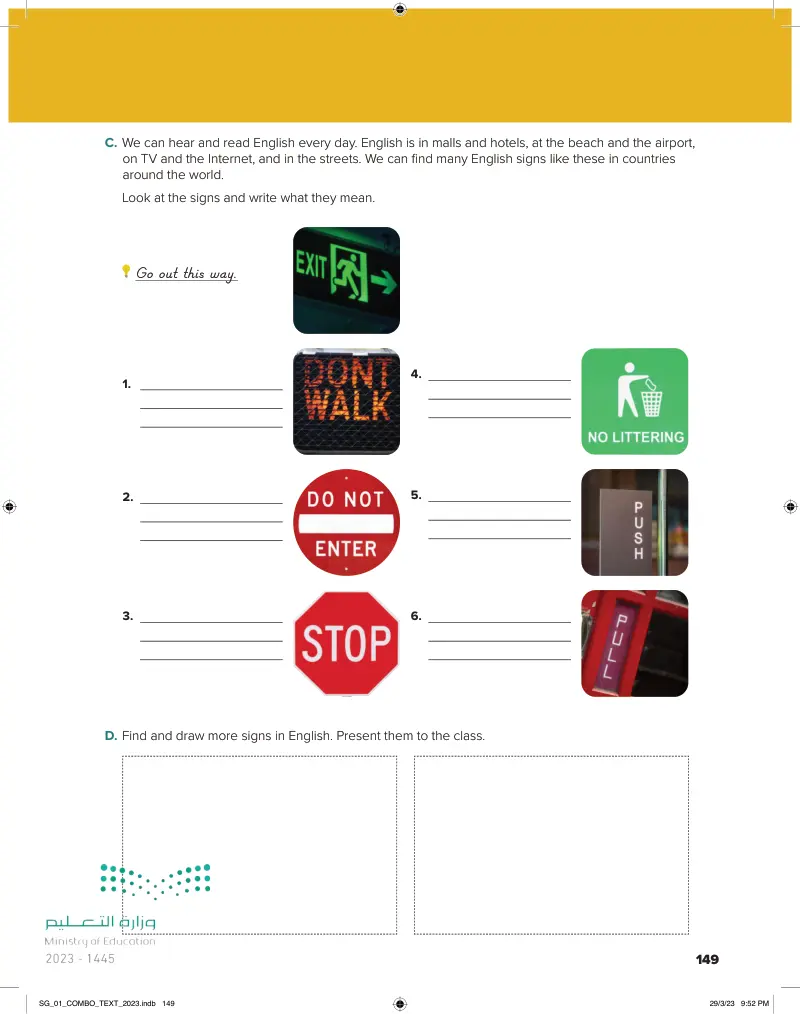 We can hear and read English every day. English is in malls and hotels, at the beach and the airport, on TV and the Internet, and in the streets. We can find many English signs like these in

Find and draw more signs in English. Present them to the class.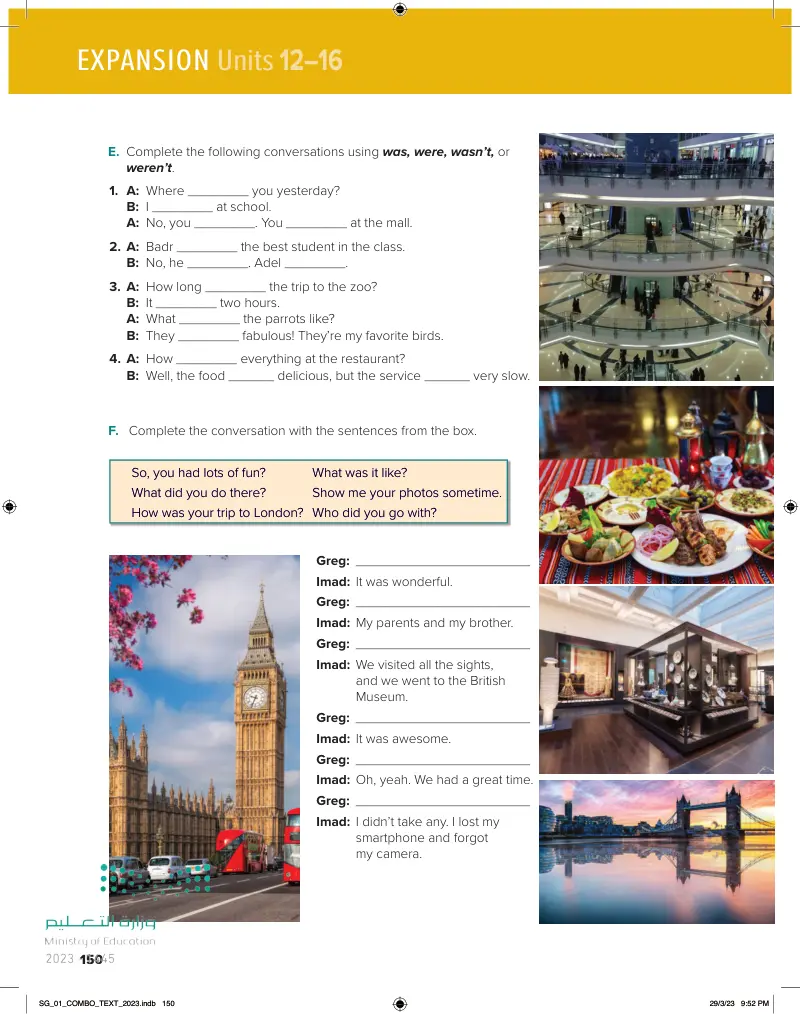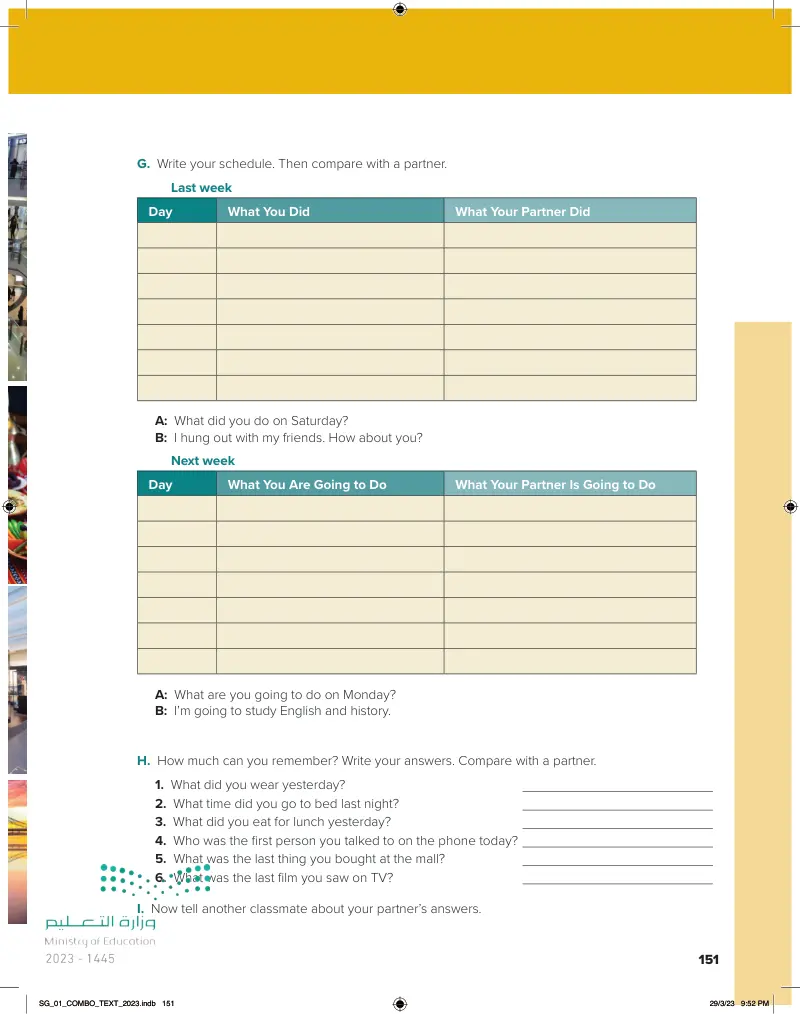 E. Now tell another classmate about your partners answers