Connected by Technology - Mega goal 2.1 - ثاني ثانوي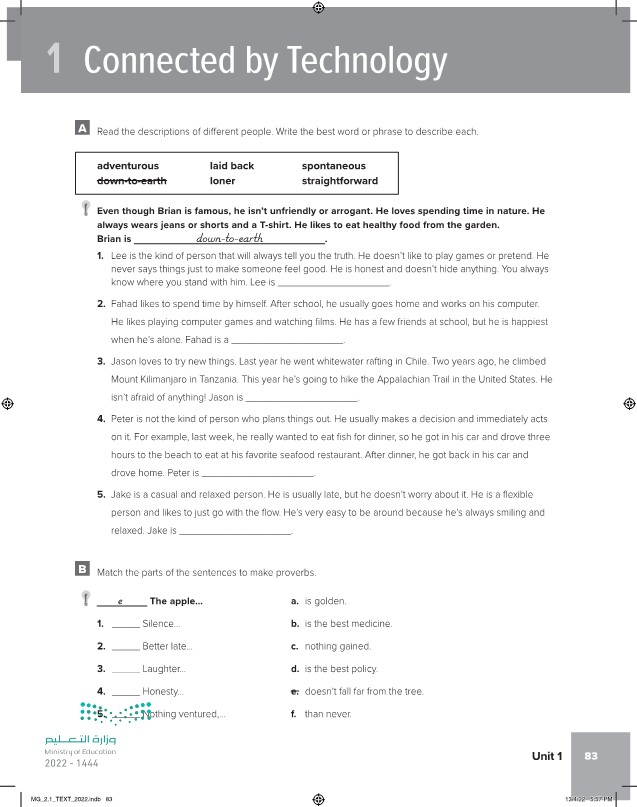 Read the descriptions of different people. Write the best word or phrase to describe each 1. Lee is the kind of person that will always tell you the truth He doesn't like to play games or pre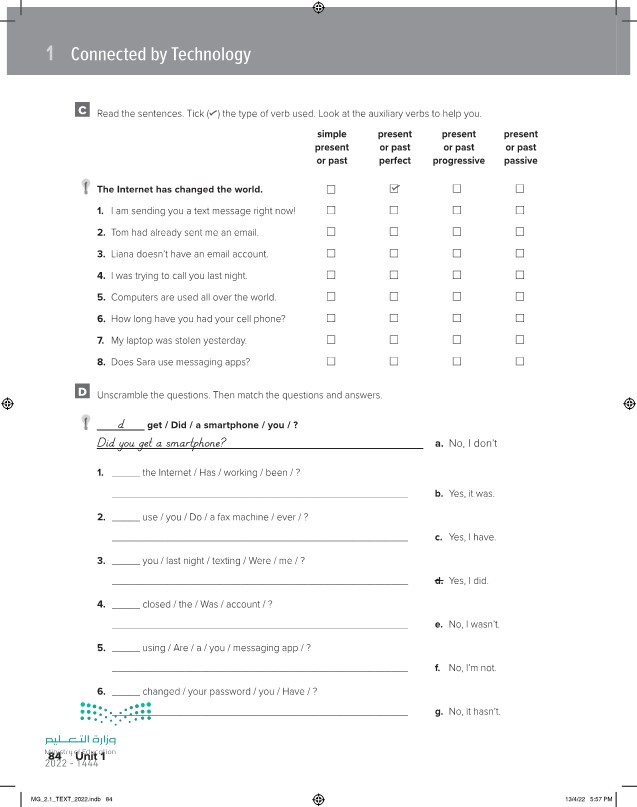 Read the sentences Tick (T) the type of verb used. Look at the auxiliary verbs to help you. 1.I am sending you a text message right now!
Unscramble the questions. Then match the questions and answers 1....... the Internet/ Has / working / been /?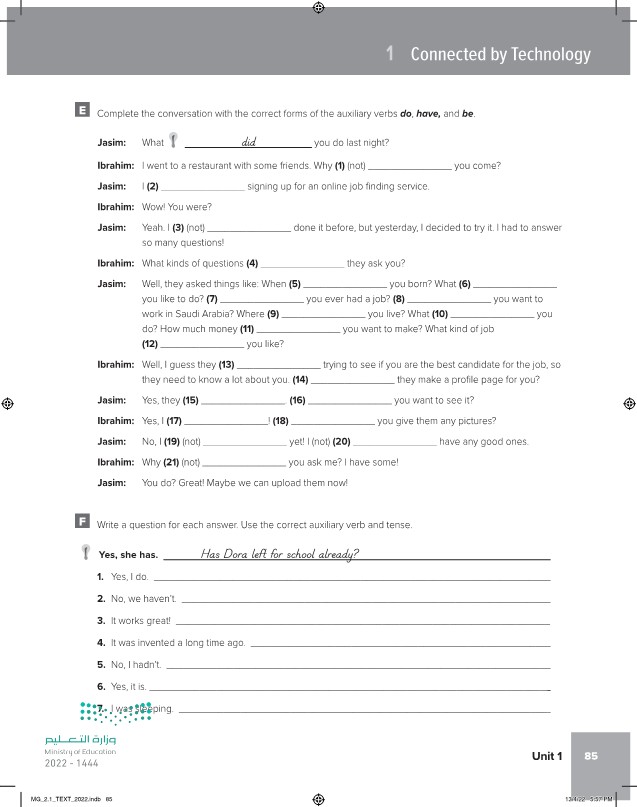 Complete the conversation with the correct forms of the auxiliary verbs do, have, and be Jasim: What did you do last night?
Write a question for each answer Use the correct auxiliary verb and tense. 1. Yes, I do.....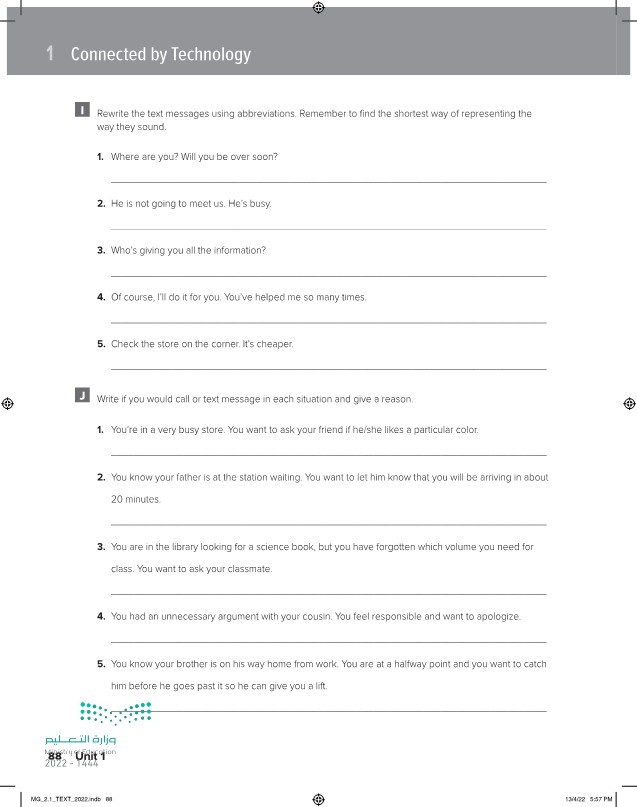 Rewrite the text messages using abbreviations Remember to find the shortest way of representing the way they sound 1. Where are you? Will you be over soon?
Write if you would call or text message in each situation and give reason 1. You're in a very busy store You want to ask your friend if he/she likes a particular color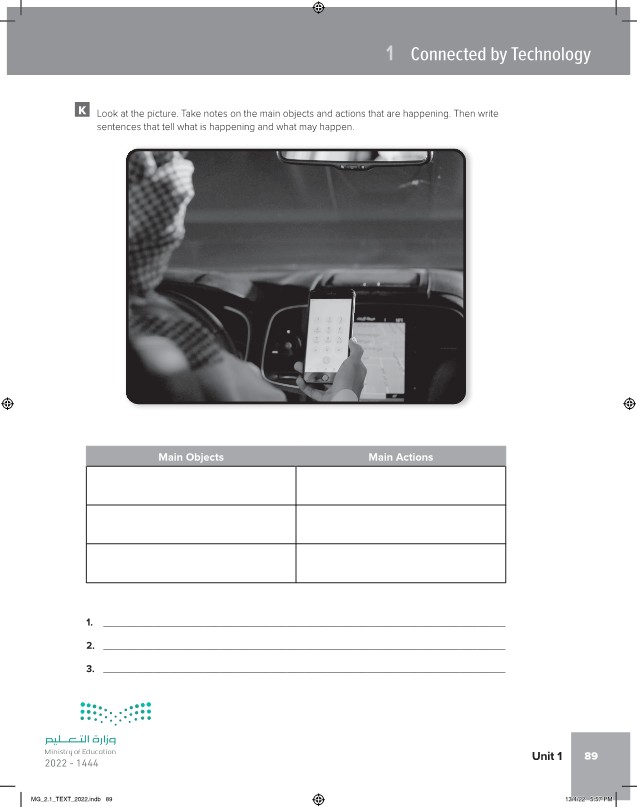 Look at the picture. Take notes on the main objects and actions that are happening Then write sentences that tell what is happening and what may happen.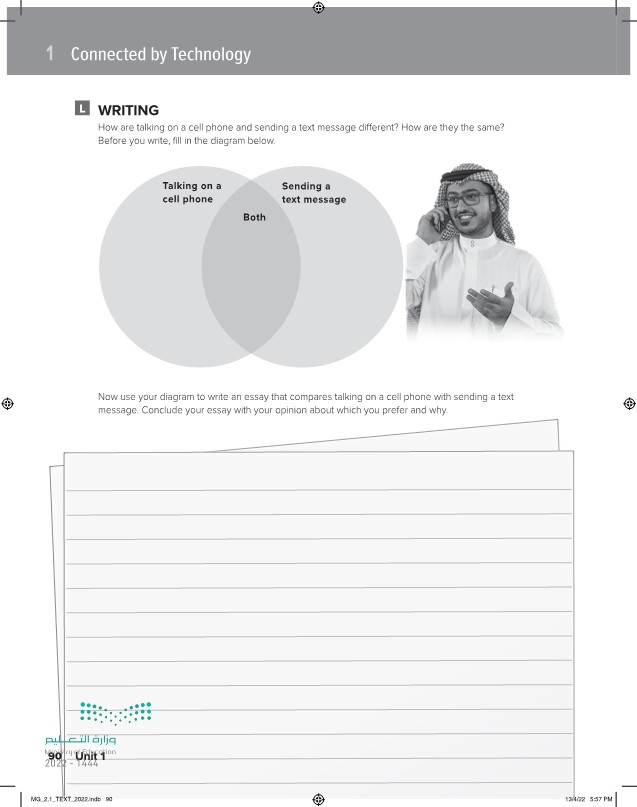 How are talking on a cell phone and sending a text message different? How are they the same Before you wire, fill in the diagram below.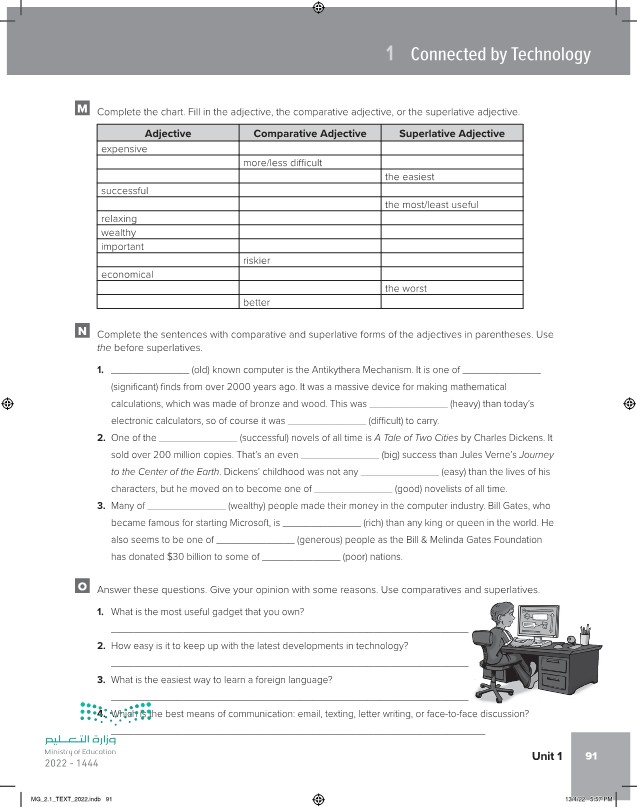 Complete the sentences with comparative and superlatives forms of the adjectives in parentheses. Use the before superlatives. 1....... (old) know computer is the Antikythera Mechanism. It is
Answer these questions. Give your opinion with some reasons Use comparatives and superlatives 1. What is the most useful gadget that you own?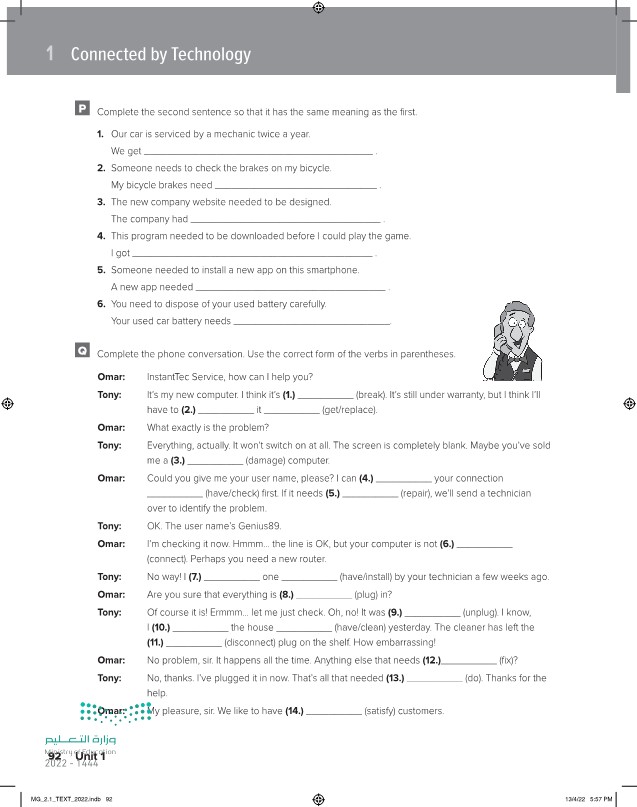 Complete the second sentence so that it has the same meaning as the first 1 Our car is serviced by a mechanic twice a year. We get
Complete the phone conversation. Use the correct form of the verbs in parentheses InstantTec Service, how can I help you? it's my new computer I think it's ........