Do You Really Need It - Mega goal 5 - ثالث ثانوي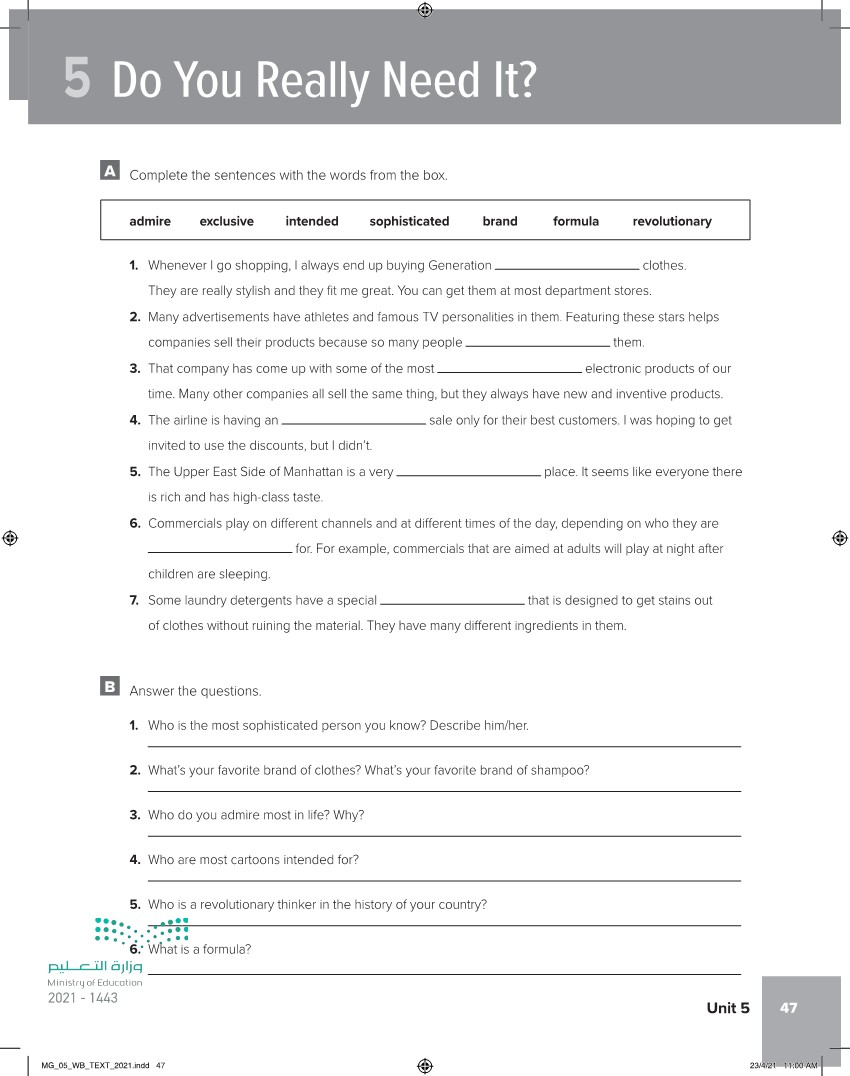 Complete the sentences with the words from the box. Wherever go shopping, I always end up buying Generation....... clothes
Answer the questions. 1 Who is the most sophisticated person you know? Describe him/her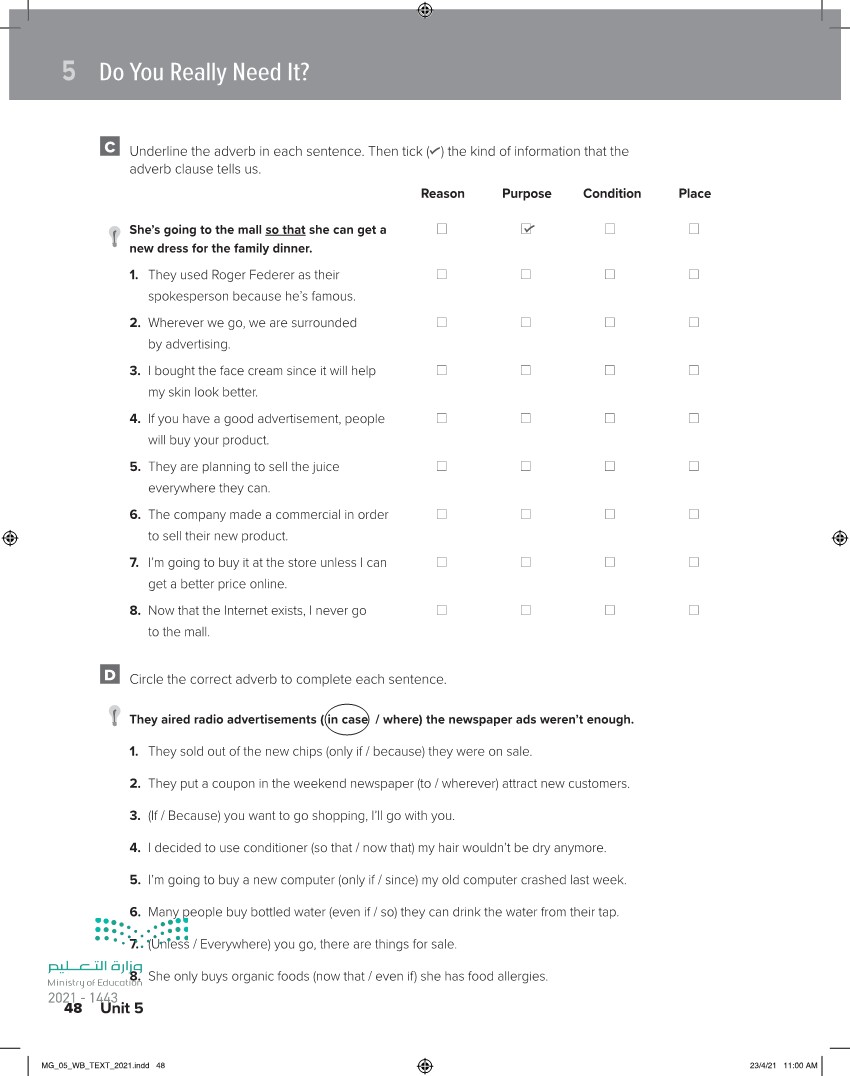 Underline the adverb in each sentence. Then tick T the kind of information that the adverb clause tells us. 1 They used Roger Federer as their spokesperson because he's famous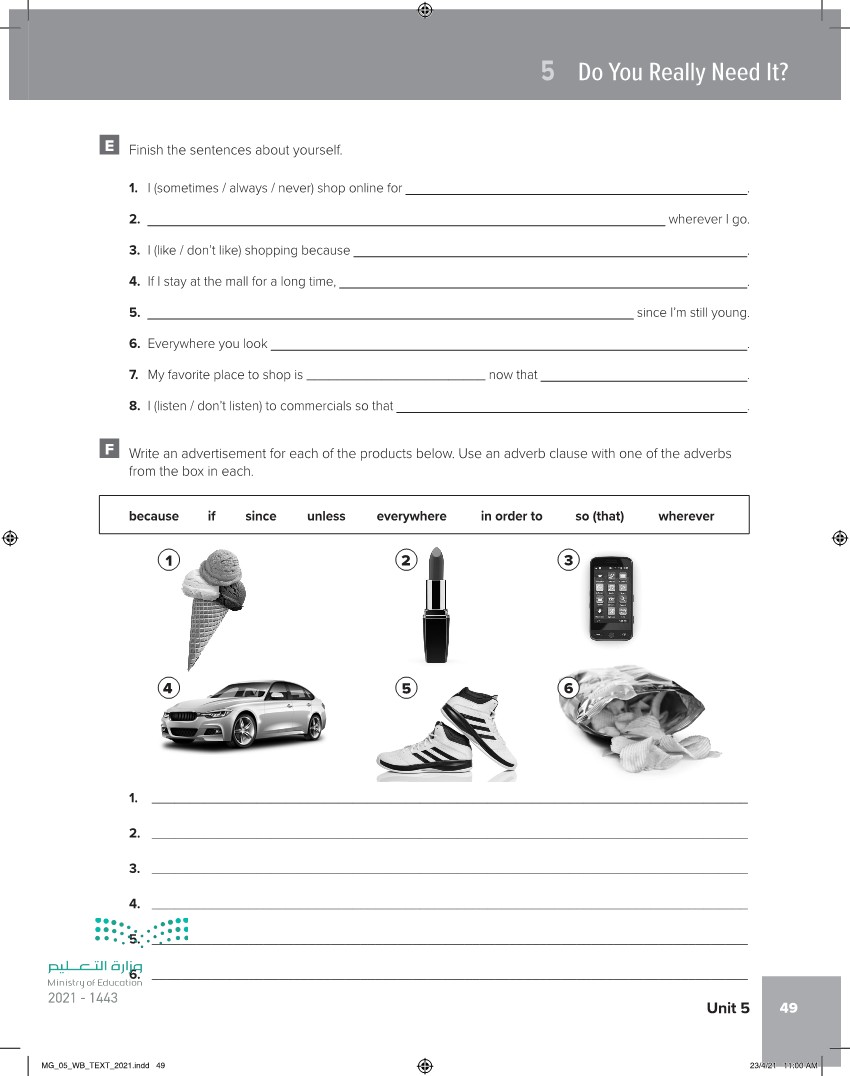 Finish the sentences about yourself. 1. 1(sometimes/always /never) shop online for.....
Write an advertisement for each of the products below. Use an adverb clause with one of the address from the box in each.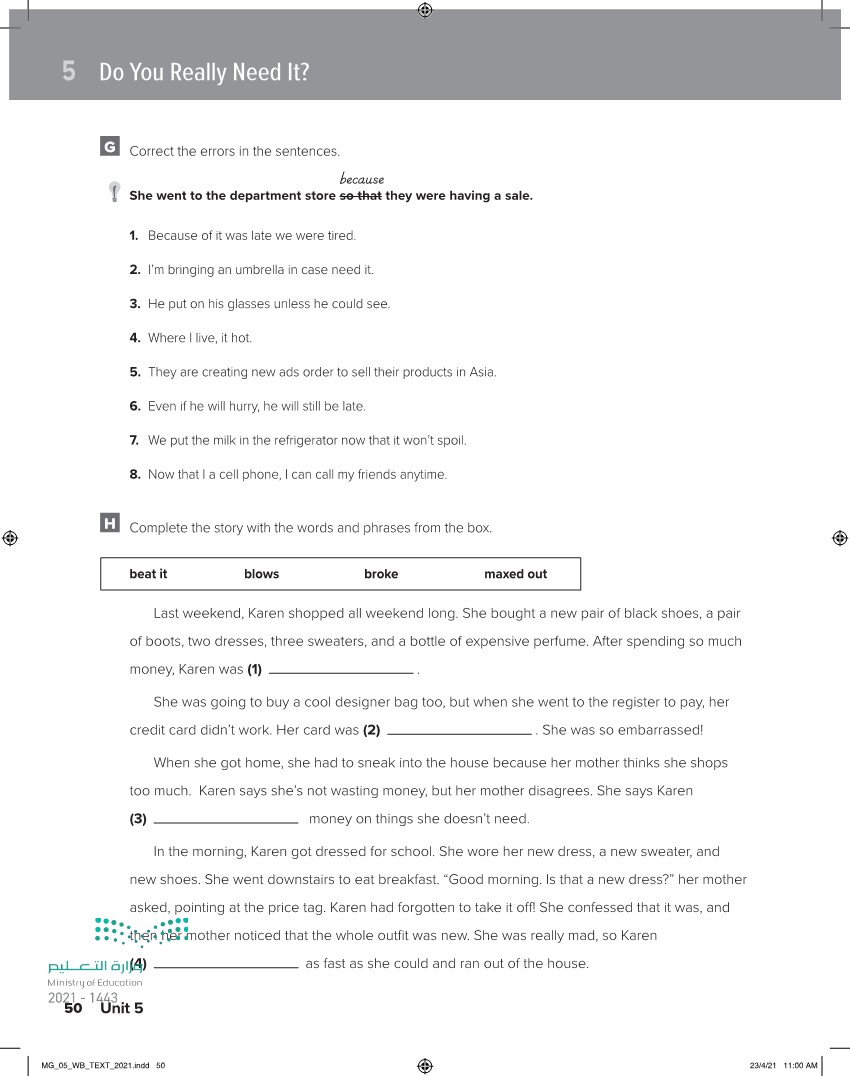 Correct the errors in the sentences. 1. Because of it was late we were tired
Complete the story with the words and phrases from the box. Karen was.....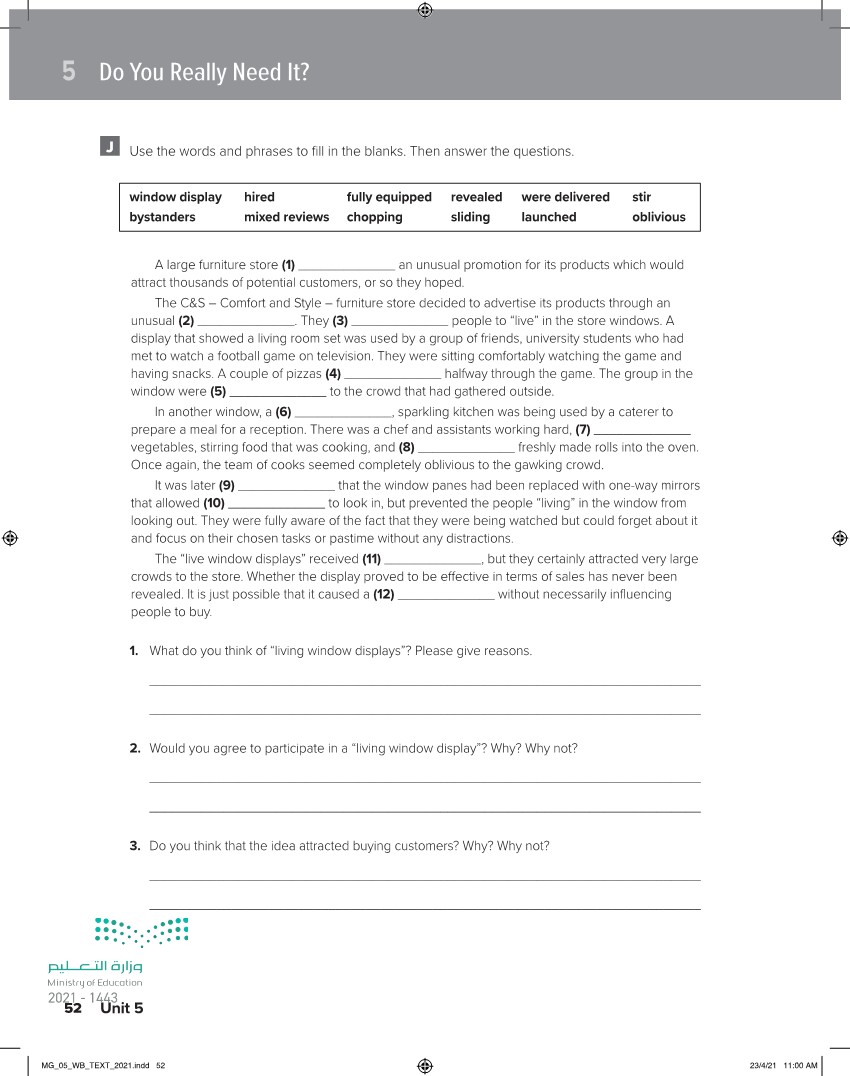 Use the words and phrases to fill in the blanks. Then answer the questions . A large furniture store (1)..........an unusual promotion for its products which would attract thousands of poten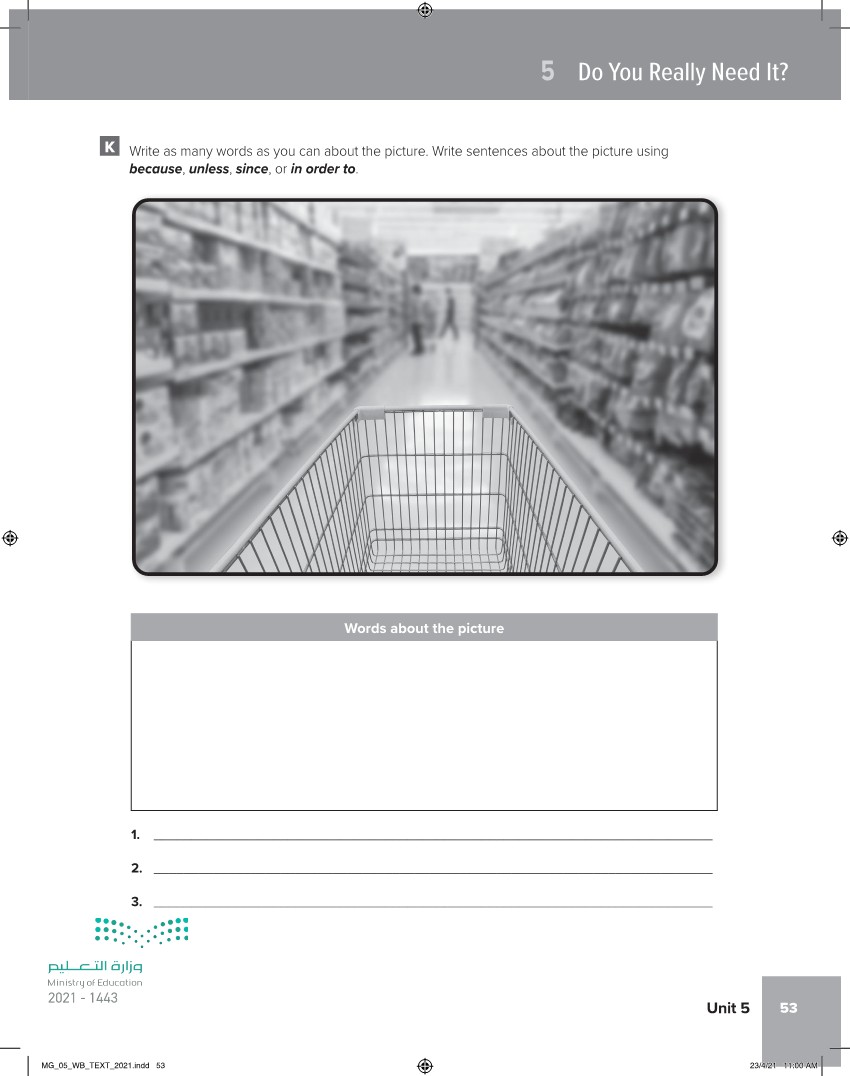 Write as many words as you can about the picture. Write sentences about the picture using because, unless since, or in order to
Think of a food product is popular in your country or region that is not popular in other parts of the word Write an advertising brief for selling it in another region of the world Include t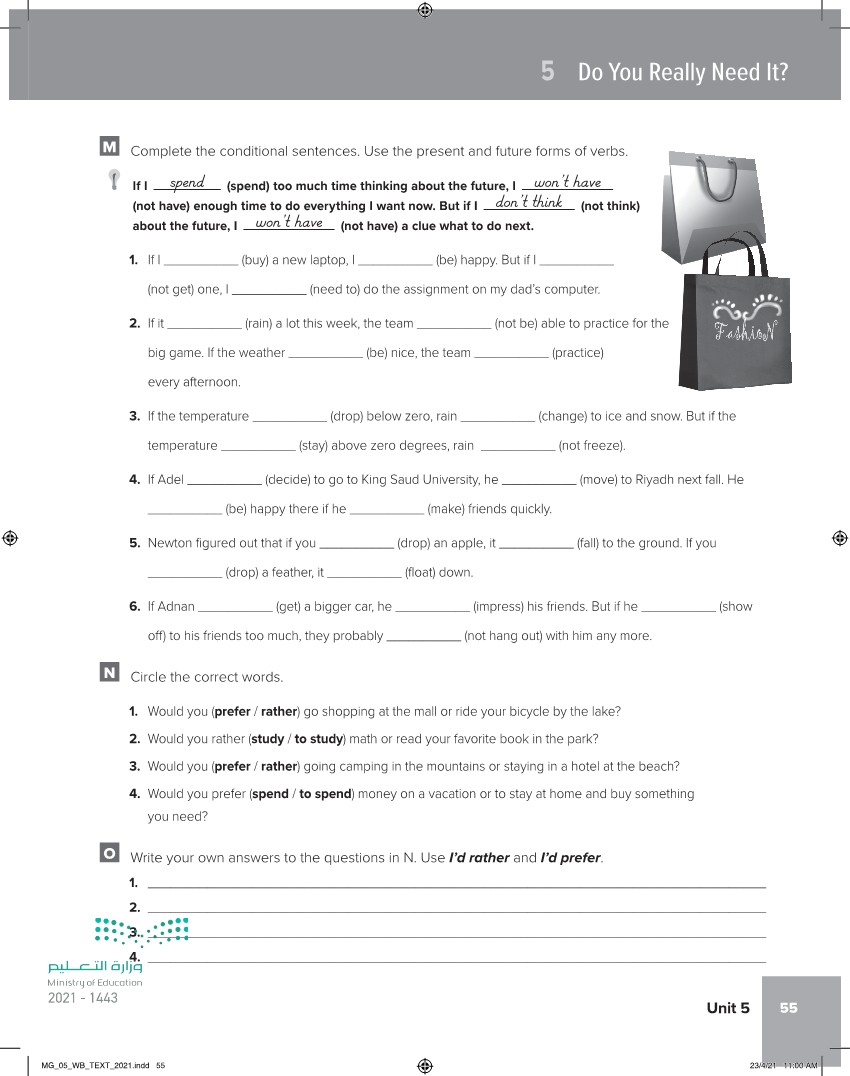 Complete the conditional sentences. Use the present and future forms of verbs 1. If I ....(buy) a new laptop. I ...... (be) happy But if I ..... (not get) one I.... (need to) do the assignme
Circle the correct words. 1. Would you (prefer / rather) go shopping at the mall or ride your bicycle by the lake?
Write your own answer to the questions in N Use I'd rather and I'd prefer
Put the words into the correct categories. Some words may go in more than one category. Words Connected with Shopping Habits
Complete the sentences with unless or when. 1 I never take any notice of commercials....... it's about something I may need
Complete the sentences with your own ideas 1. Unless you are careful what you buy,.....