The World of TV - Mega goal 5 - ثالث ثانوي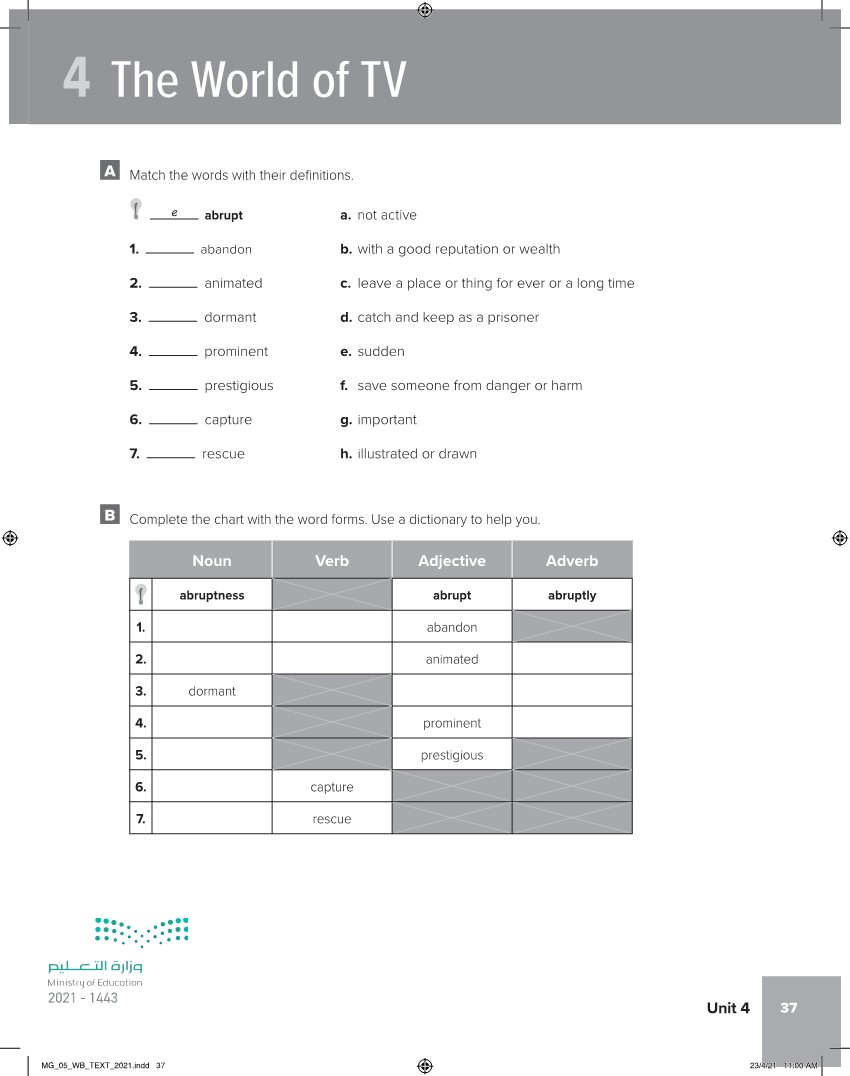 Match the words with their definitions 1. abandon
Complete the chart with the words forms Use a dictionary to help you 1. abandon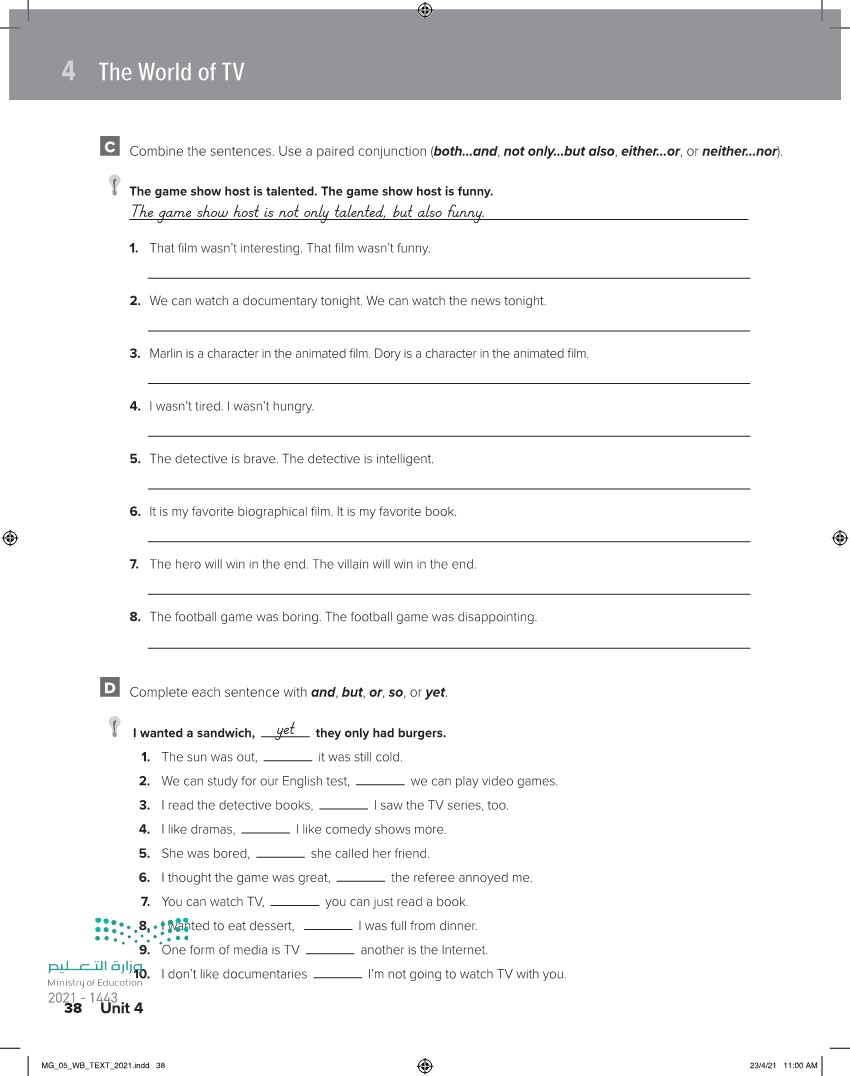 Combine the sentences Use a paired conjunction 1. That film wasn't interesting. That film wasn't funny
Complete each sentence with and, but, or , so, or yet 1. The sun was out ....... it was still cold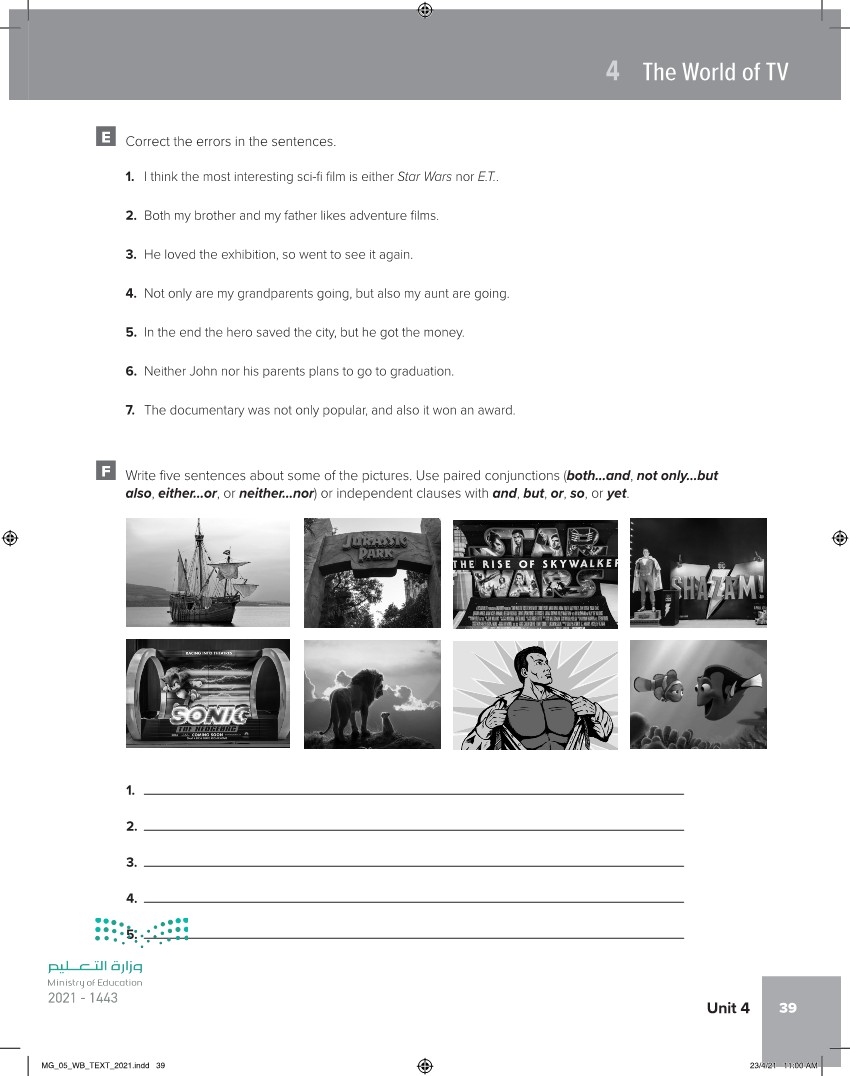 Correct the error in the sentences 1. I think the most interesting sci-fi film is either Star Wars nor E.T.
Write five sentences about some of the pictures Use paired conjunction (both... and, not only .... but also, either... or neither... nor) or independent clause with and, but, or , so , or yet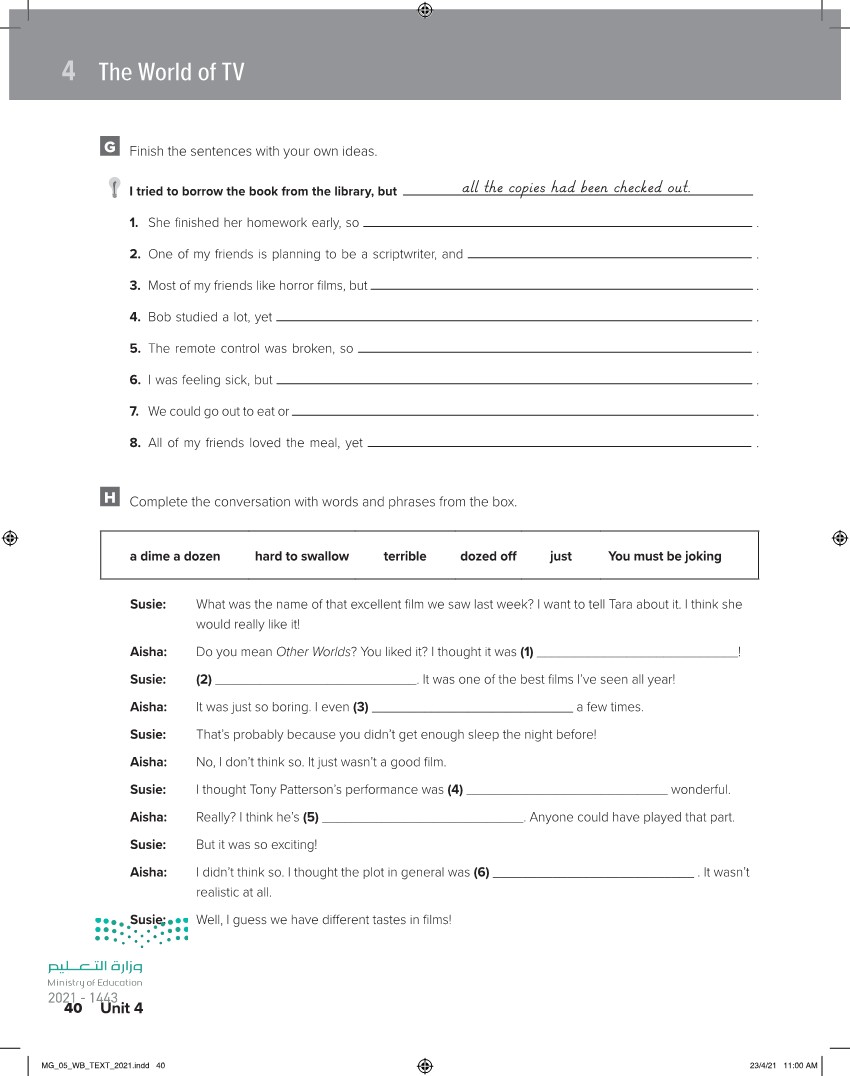 Finish the sentences with your own ideas 1. She finished her homework early so,....
Complete the conversation with words and phrases from the box. Do you mean Other Worlds? You liked it? I thought it was.......!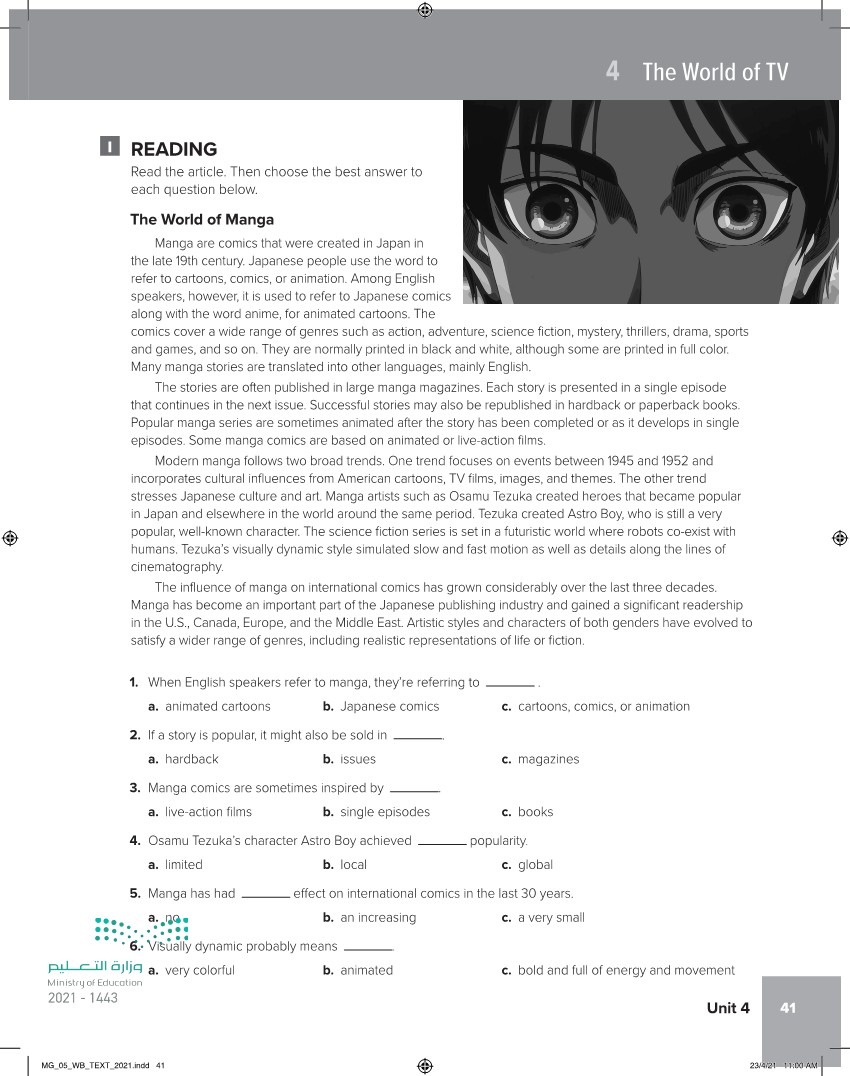 Read the article The World of Manga Then choose the best answer to each question below 1. When English speakers refer to mange they're referring to.....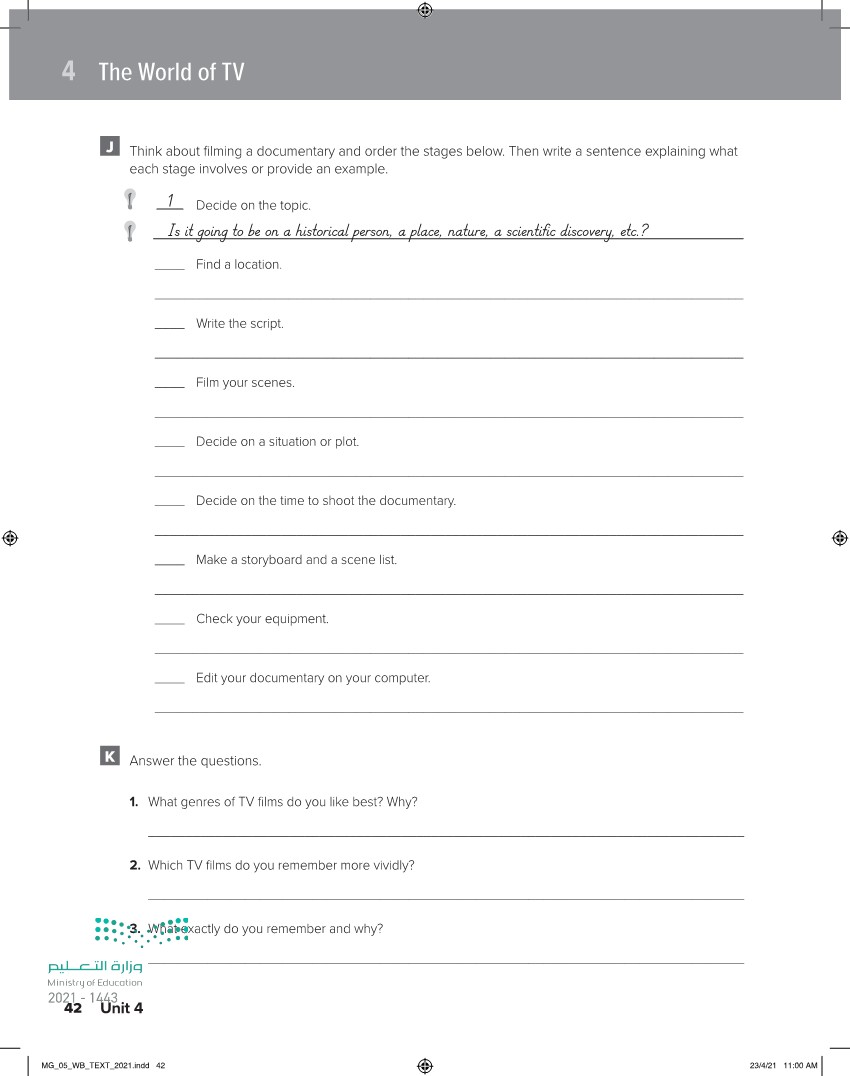 Think about filming a documentary and order the stages below Then write a sentence explaining what each stage involves or provide an example... Finde a location
What genres of TV films do you like best? Why?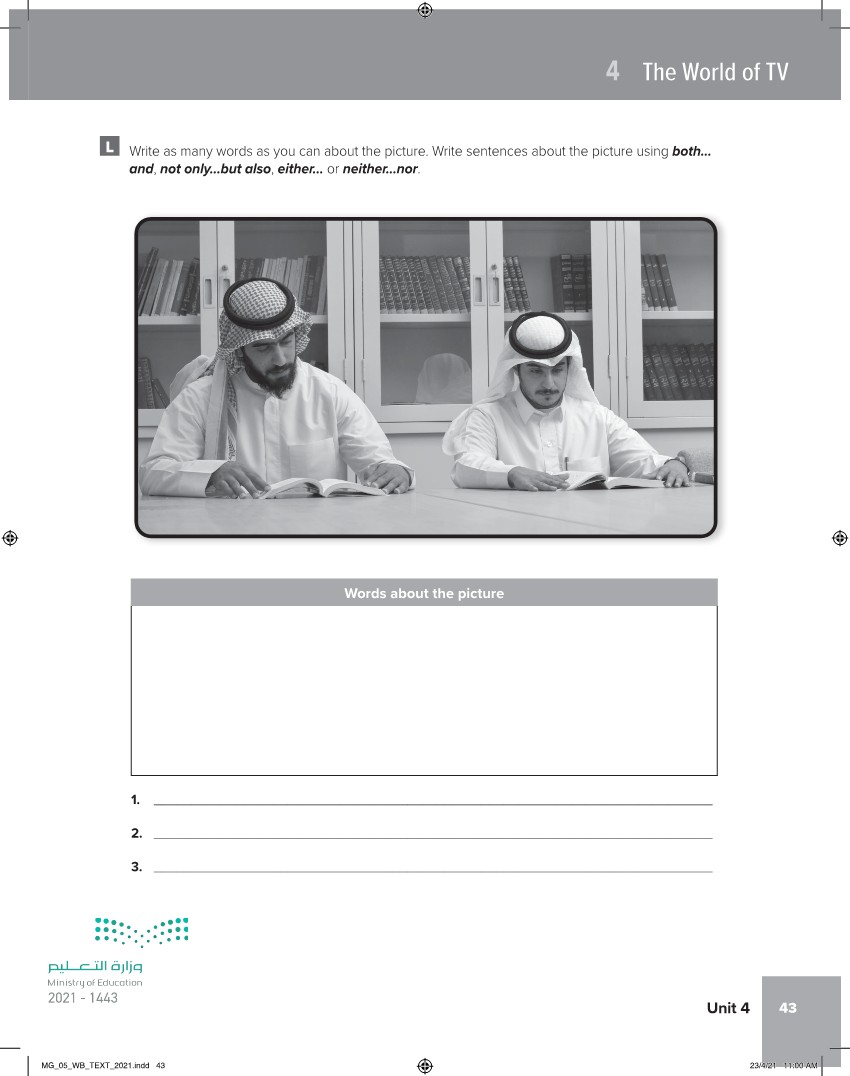 Write as many words as you can about the picture Write sentences about the picture using both and not only ..... but also, either or neither... nor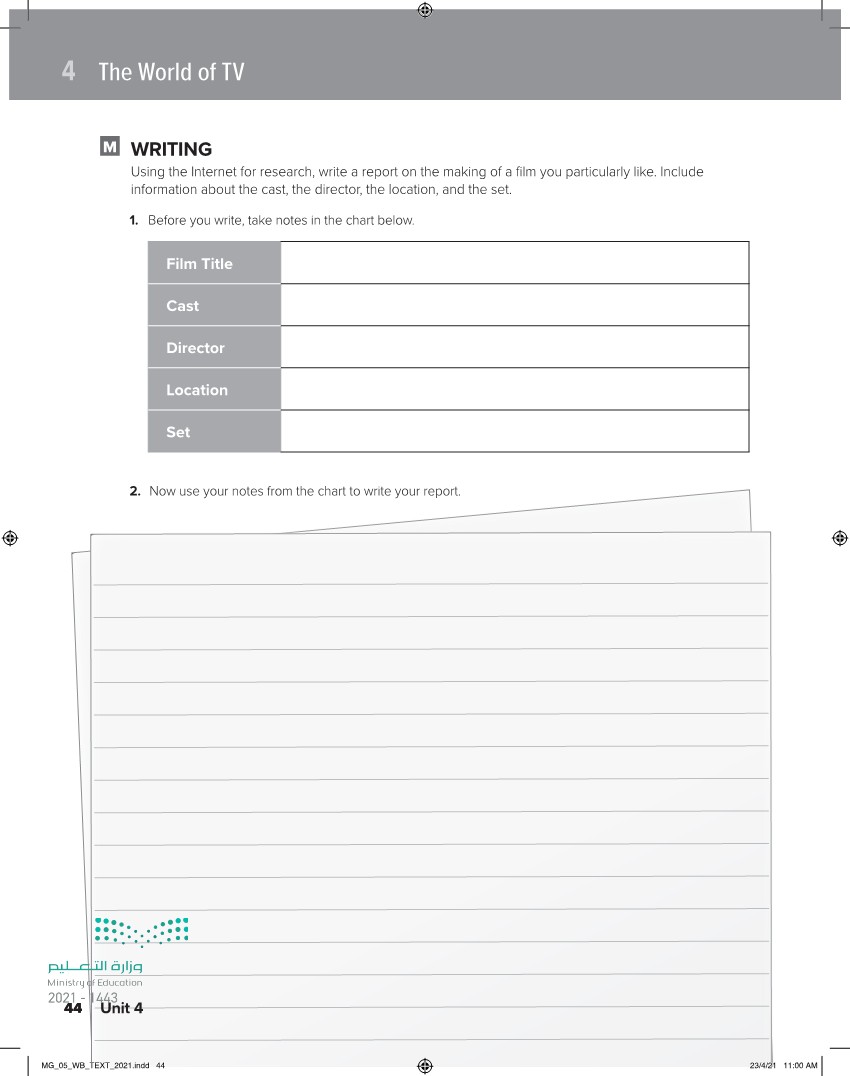 Using the Internet for research write a report on the making of a film you particularly like, Including information about the cast director the location and the set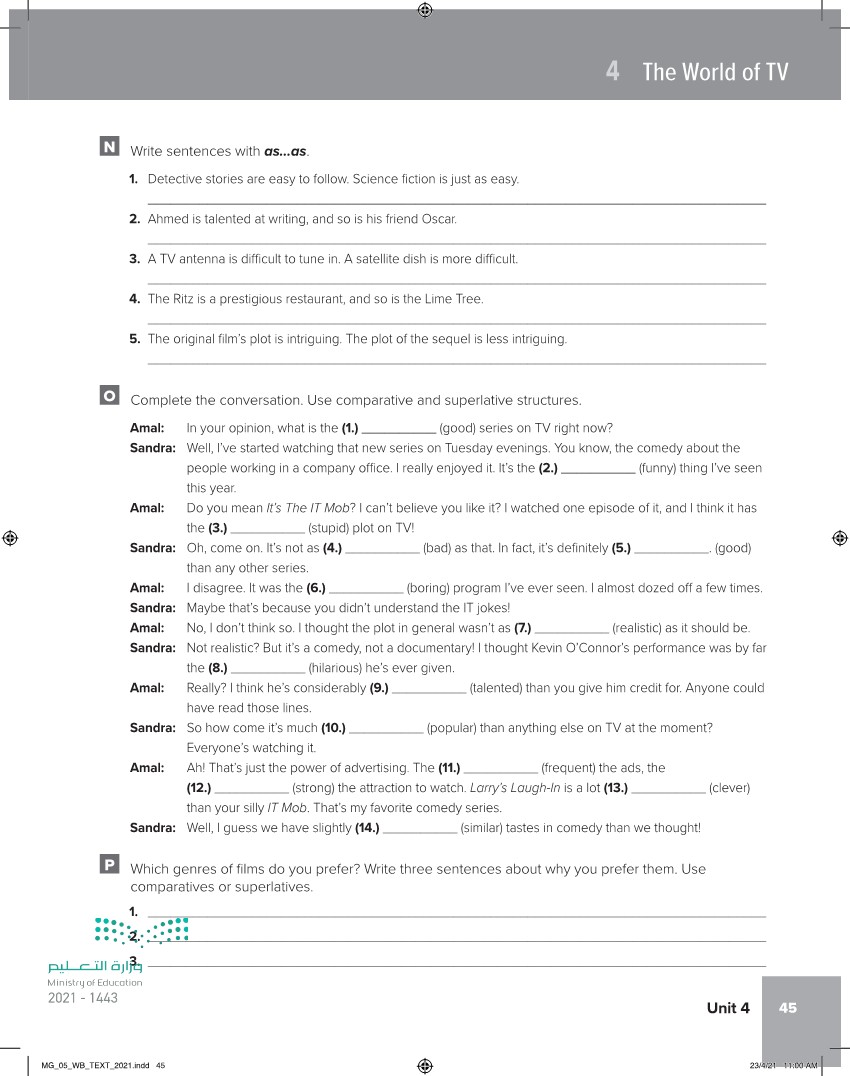 Write sentences with as....as 1. Detective stories are easy to follow Science fiction is just as easy
Complete the conversation. Use comparative and superlative structures. Amal in your opinion, what is the (1)........ (good) series on TV right now?
Which genres of films do you prefer? Write three sentences about why you prefer them Use comparatives or superlatives.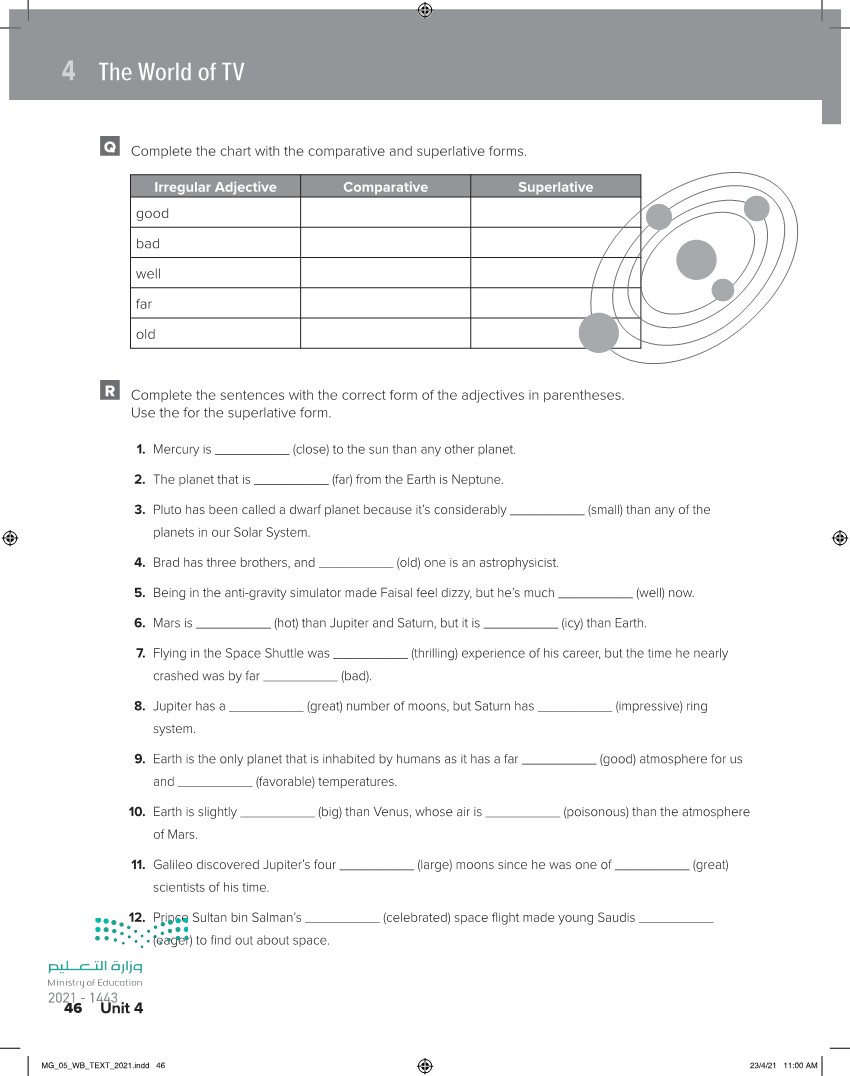 Complete the chart with the comparative and superlative forms. good
Complete the sentences with the correct form of the adjectives in parentheses Use the for the superlative form. 1. Mercury is ...... (close) to the sun than any other planet