EXPANSION Units - Mega goal 3 - ثالث ثانوي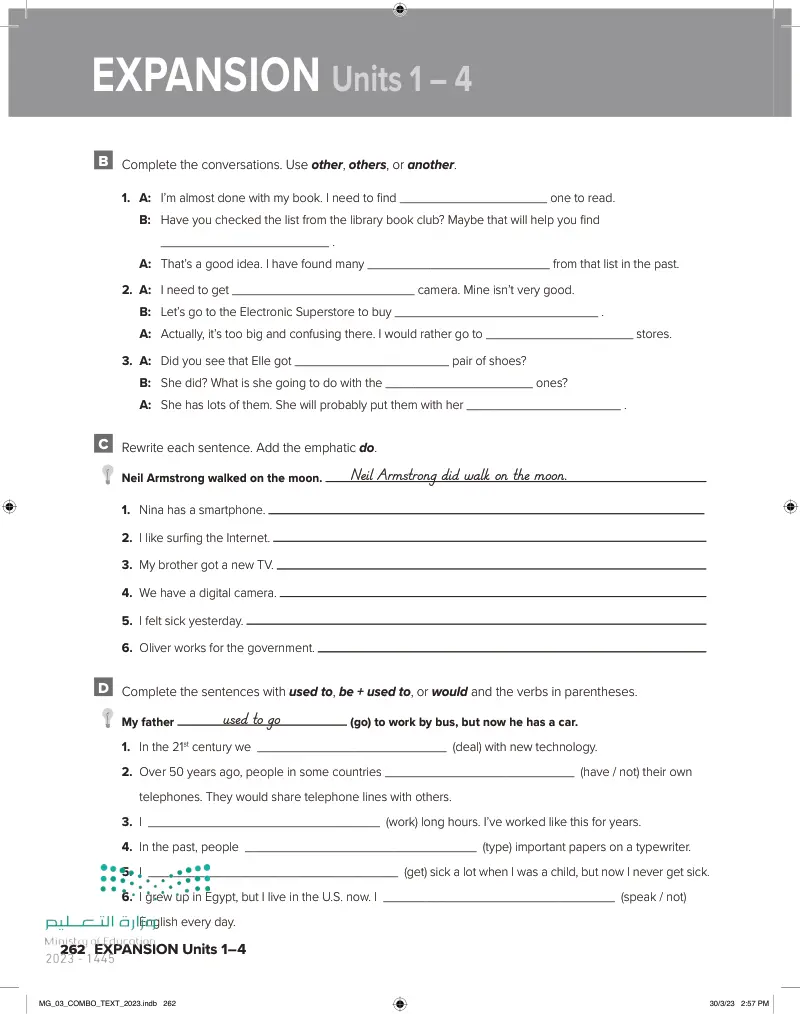 Complete the conversation Use other, others or another 1. I'm almost done with my book I need to find...... one to read

Rewrite each sentence Add the emphatic do 1. Nina has a smartphone.....

Complete the sentences with used to, be + used to or would and the verbs in parentheses 1. In the 21 st century we ...... (deal) with new technology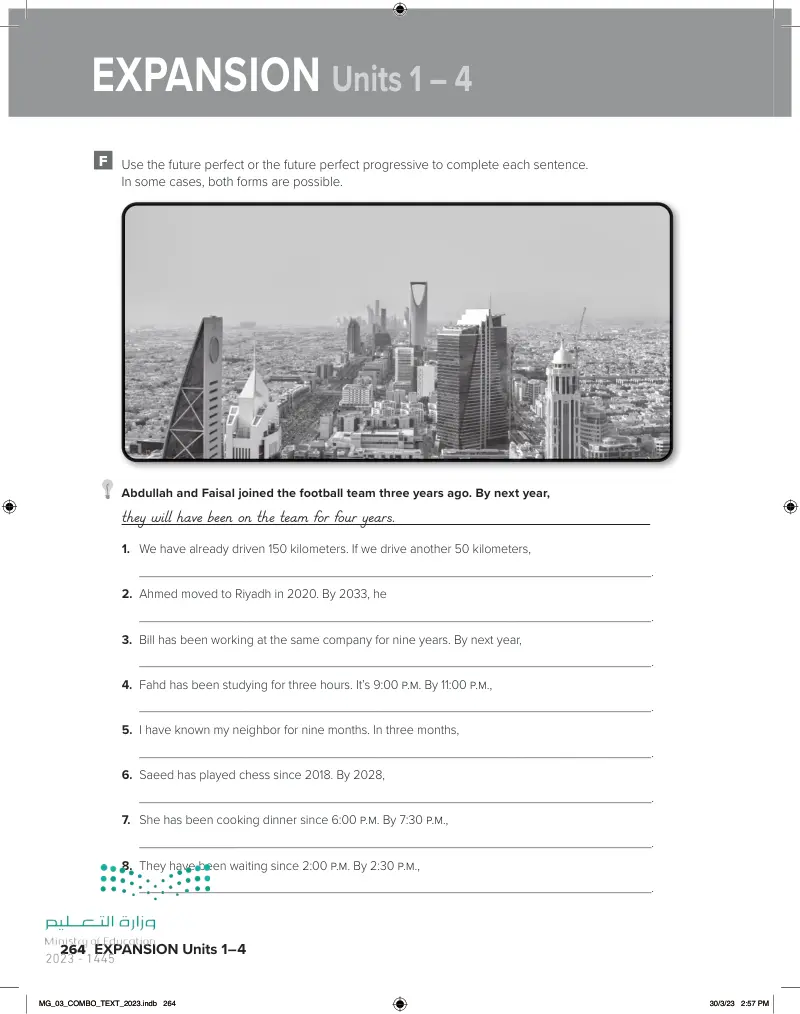 Use the future perfect or the future perfect progressive to complete each sentence in some cases, both forms 1. We have already driven 150 kilometers. If we drive another 50 kilometers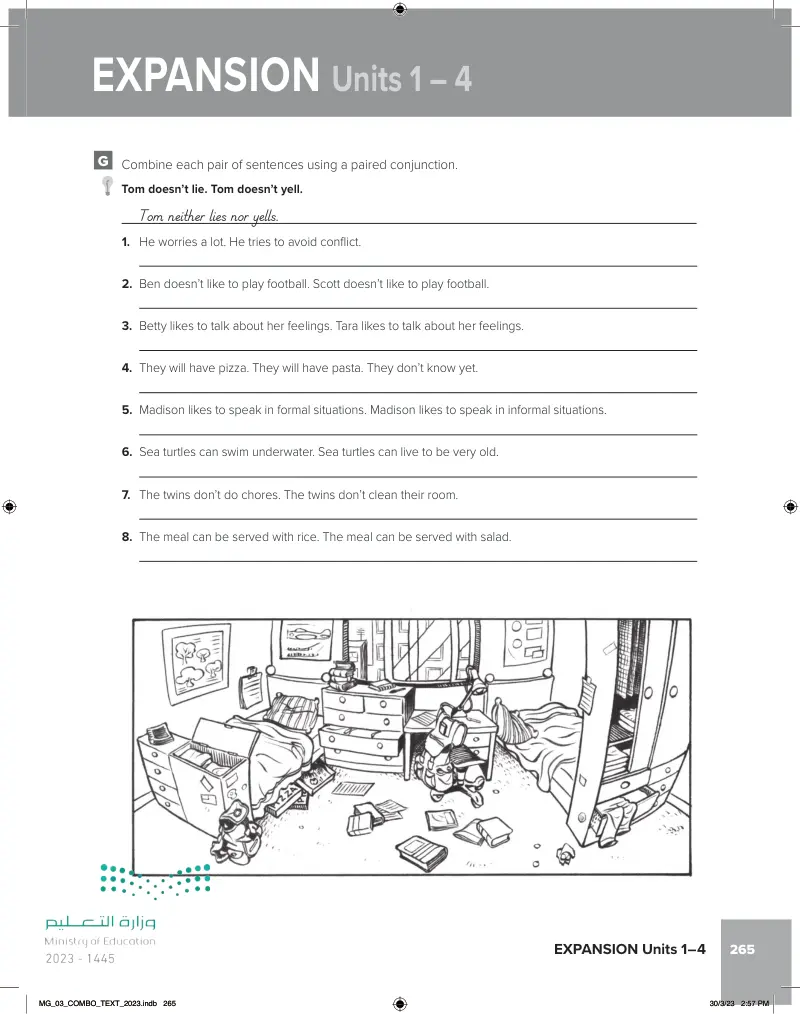 Combine each pair of sentences using a paired conjunction.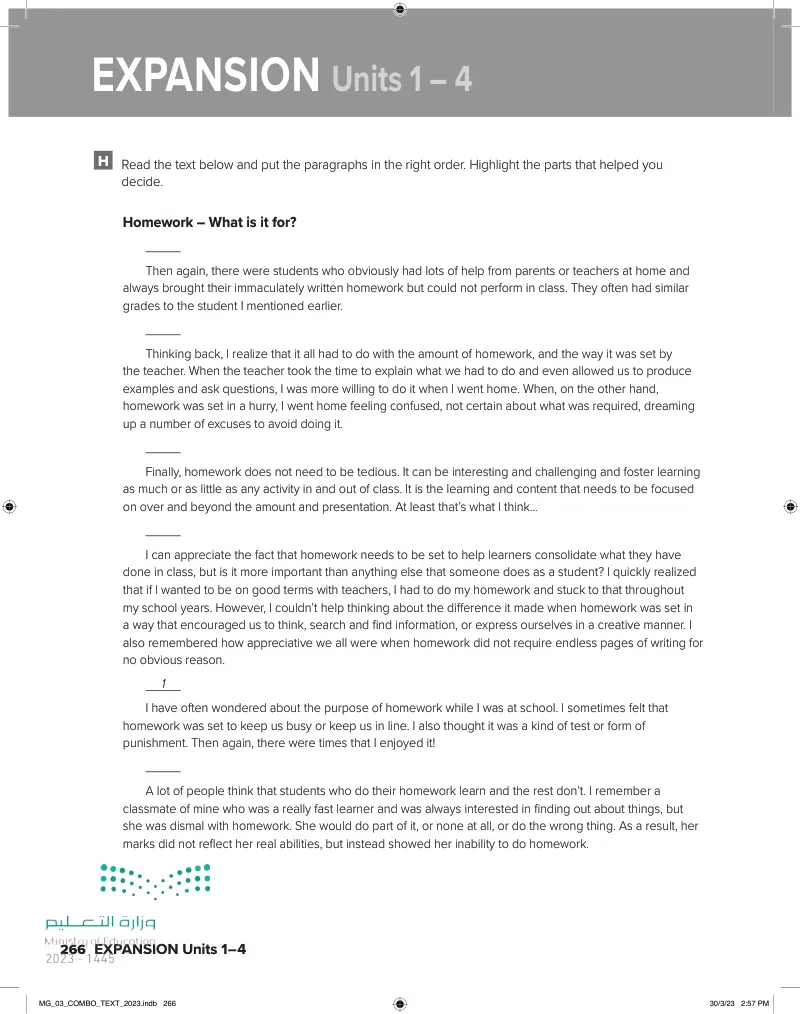 Read the text below and put the paragraphs in the right order Highlight the parts that helped you decide Homework- What is it for?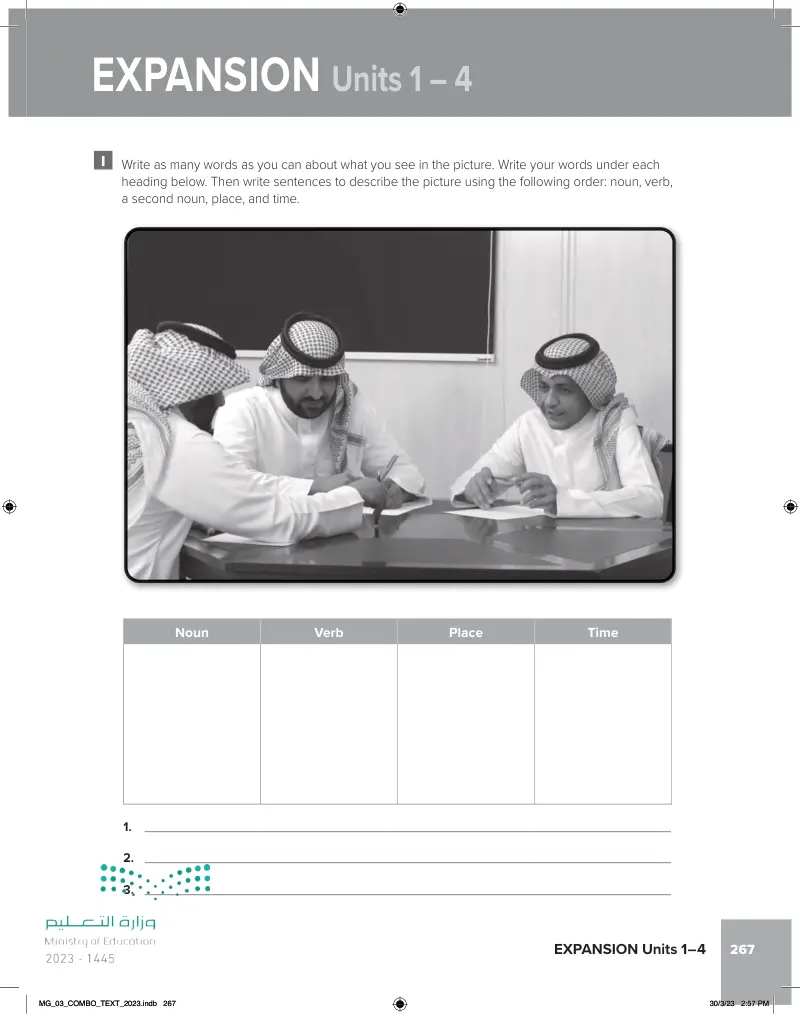 Write as many words as you can about what you see in the picture. Write your words under each heading below Then write sentences to describe the picture using the following order noun, verb,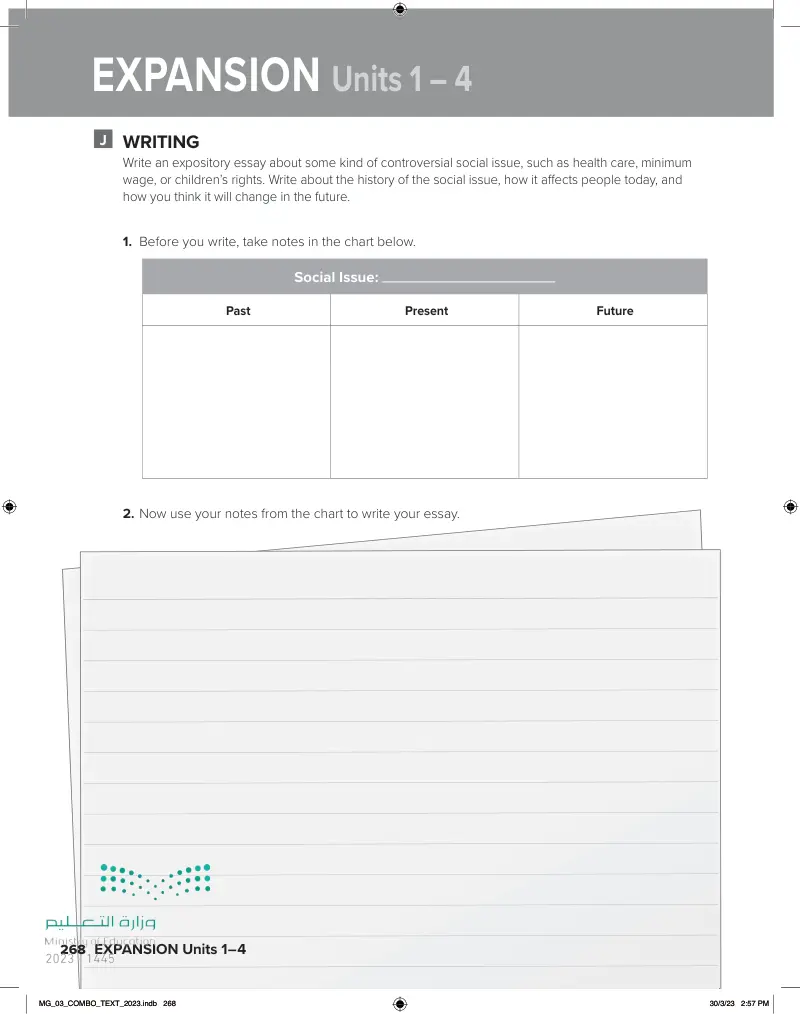 Write an expository essay about some kind of controversial social issue, such as health care minimum wage or children's rights. Write about the history of the social issue, how it affects pea