Using Graphics to Display Data - Business Decision Making 1-1 - ثاني ثانوي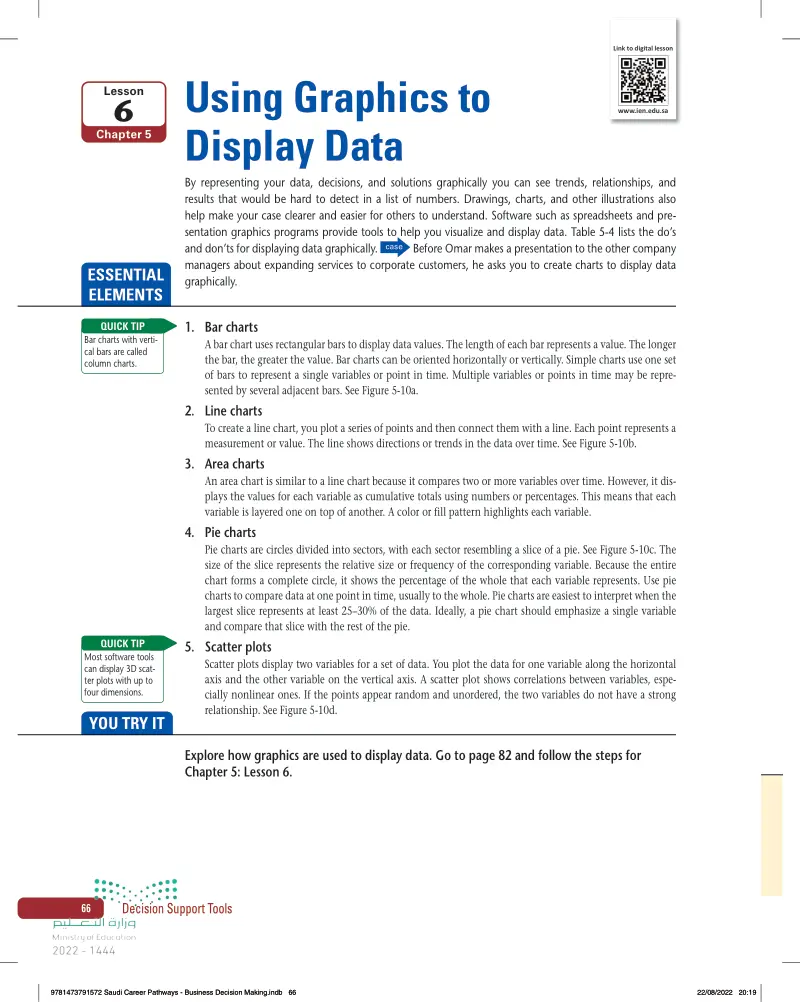 Bar charts
Using Graphics to Display Data
Bar charts with verti- cal bars are called column charts.
Line charts
Area charts
Pie charts
Scatter plots
Explore how graphics are used to display data.
Most software tools can display 3D scat- ter plots with up to four dimensions.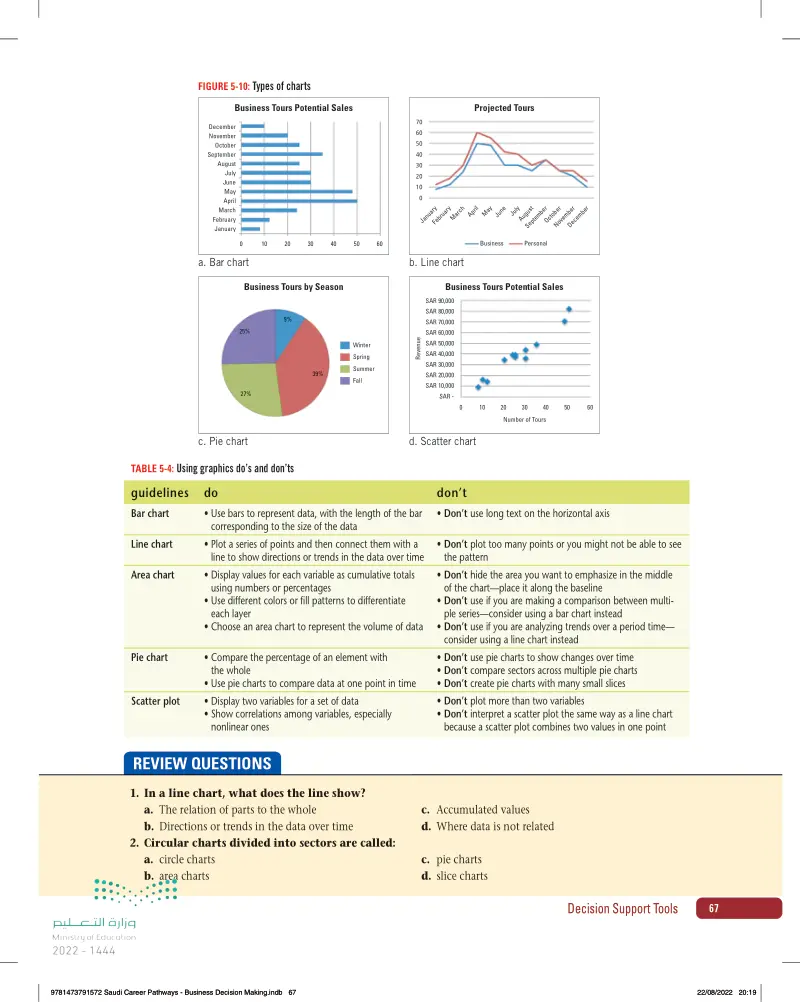 Types of charts
Using graphics do's and don'ts
In a line chart, what does the line show?

Circular charts divided into sectors are called: