Building Sustainable Agreements - Business Decision Making 1-1 - ثاني ثانوي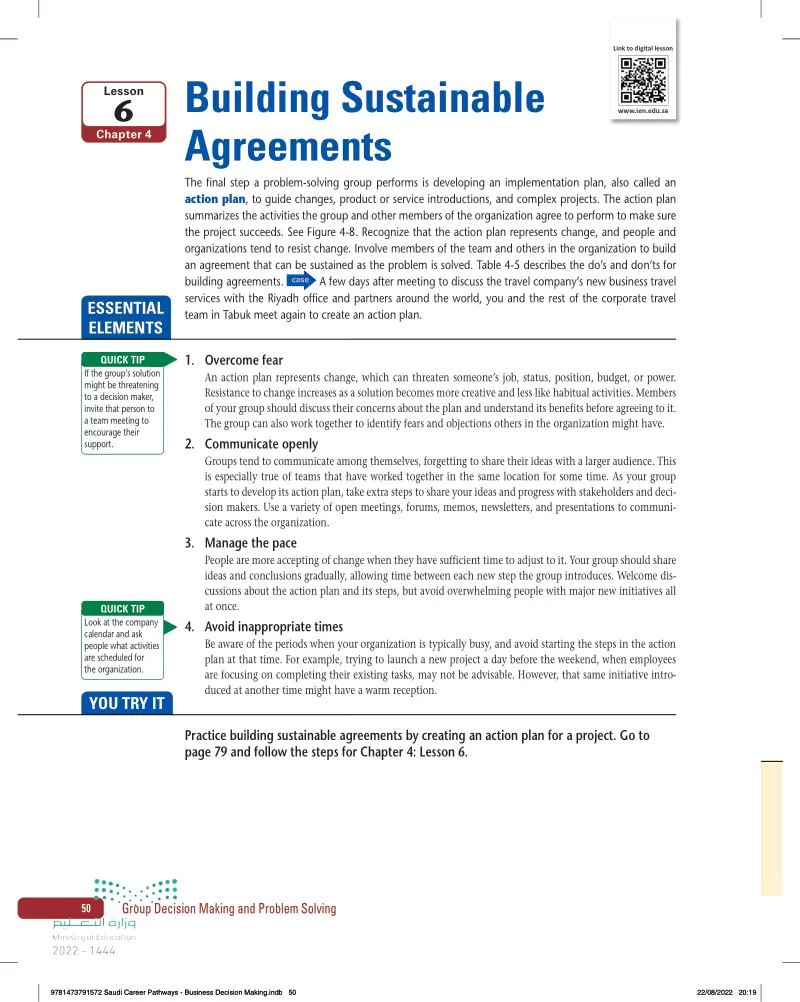 Building Sustainable Agreements
Overcome fear
Communicate openly
Manage the pace
Avoid inappropriate times
Practice building sustainable agreements by creating an action plan for a project.
Look at the company calendar and ask people what activities are scheduled for the organization.
If the group's solution might be threatening to a decision maker,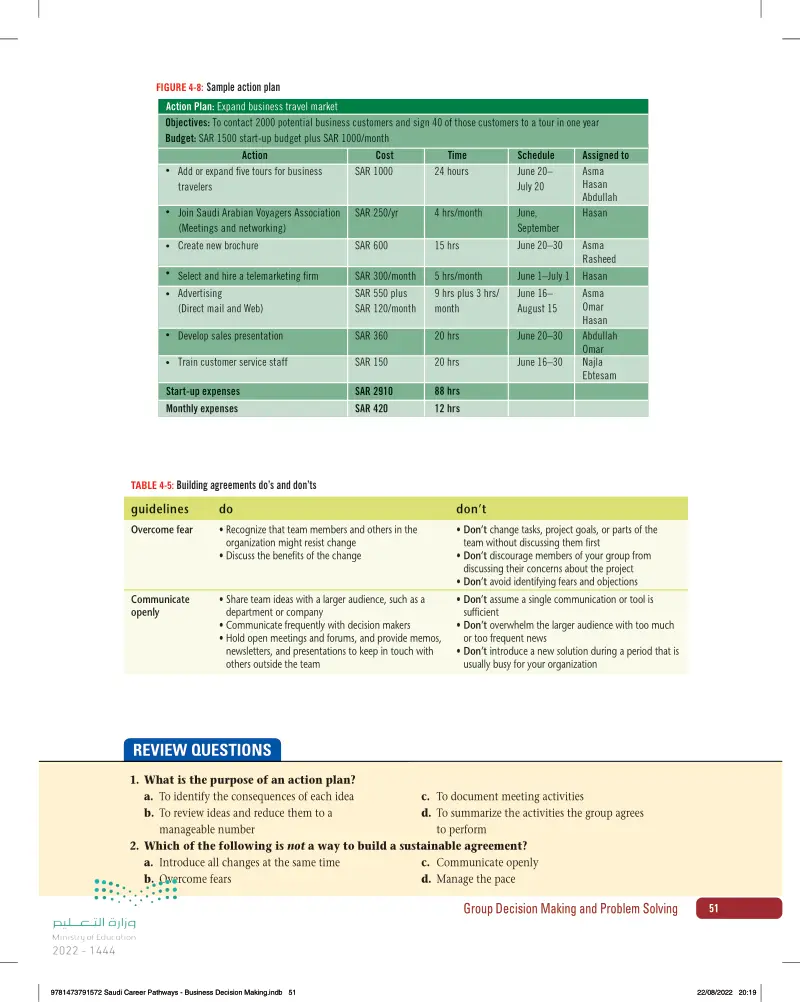 Sample action plan
Building agreements do's and don'ts
What is the purpose of an action plan?

Which of the following is not a way to build a sustainable agreement?