Reaching Closure - Business Decision Making 1-1 - ثاني ثانوي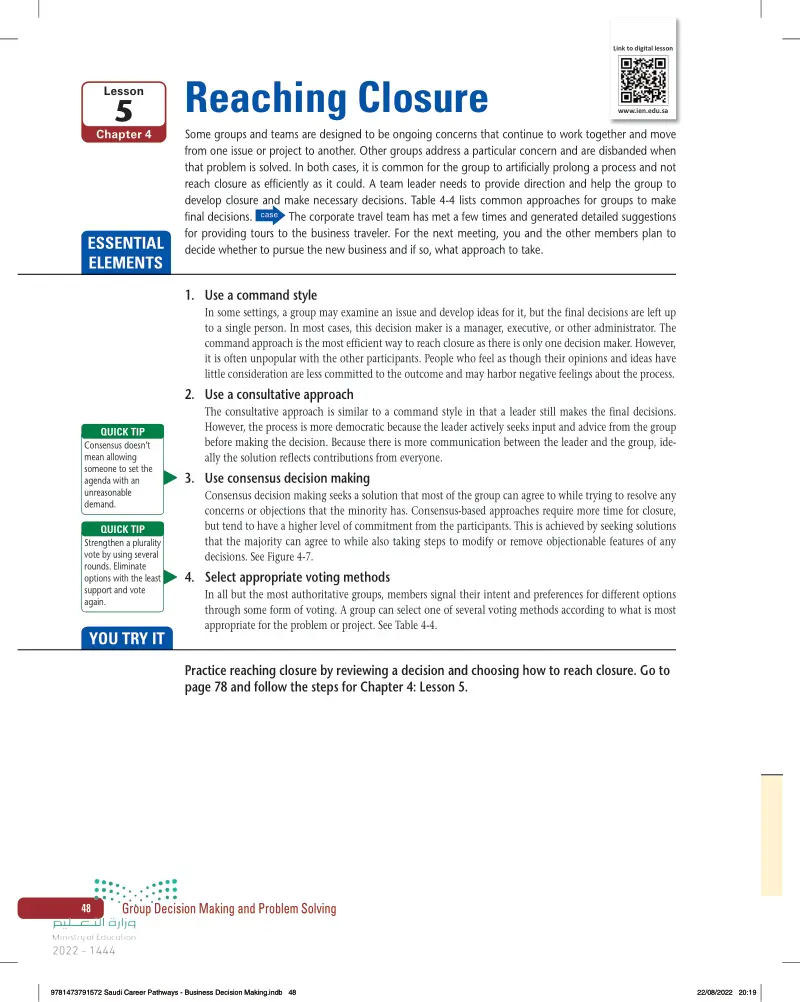 Reaching Closure
Use a command style
Use a consultative approach
Use consensus decision making
Select appropriate voting methods
Practice reaching closure by reviewing a decision and choosing how to reach closure.
Consensus doesn't mean allowing someone
Strengthen a plurality vote by using several rounds.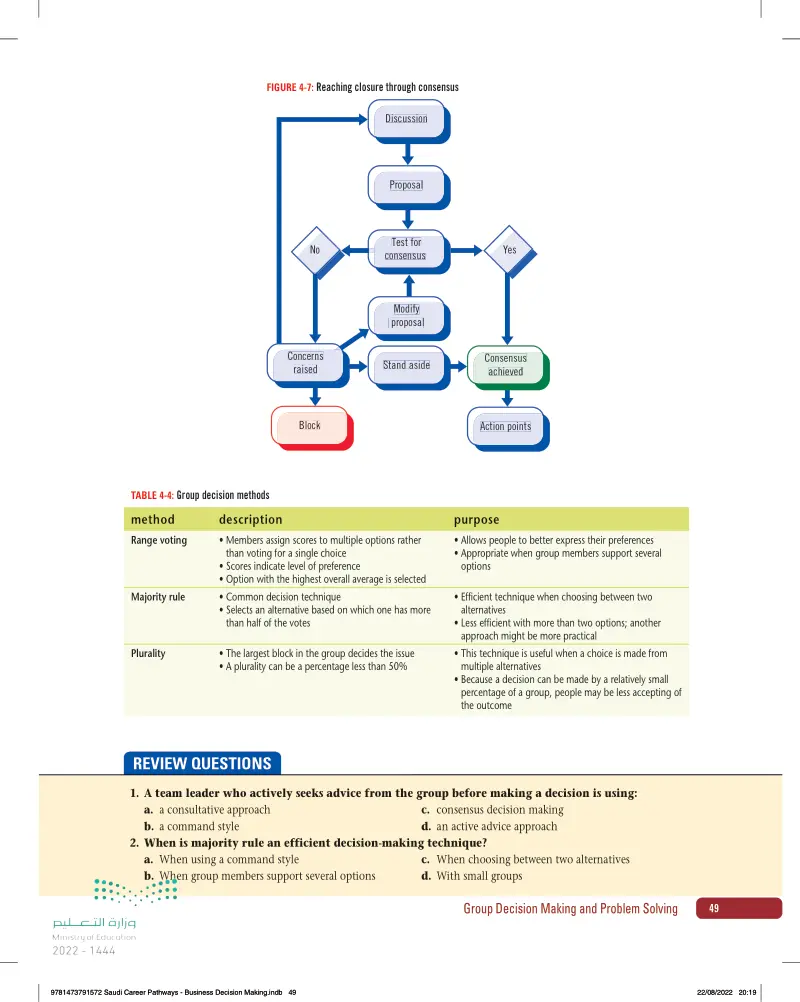 Reaching closure through consensus
Group decision methods
A team leader who actively seeks advice from the group before making a decision is using:

When is majority rule an efficient decision-making technique?