Using Divergent Thinking - Business Decision Making 1-1 - ثاني ثانوي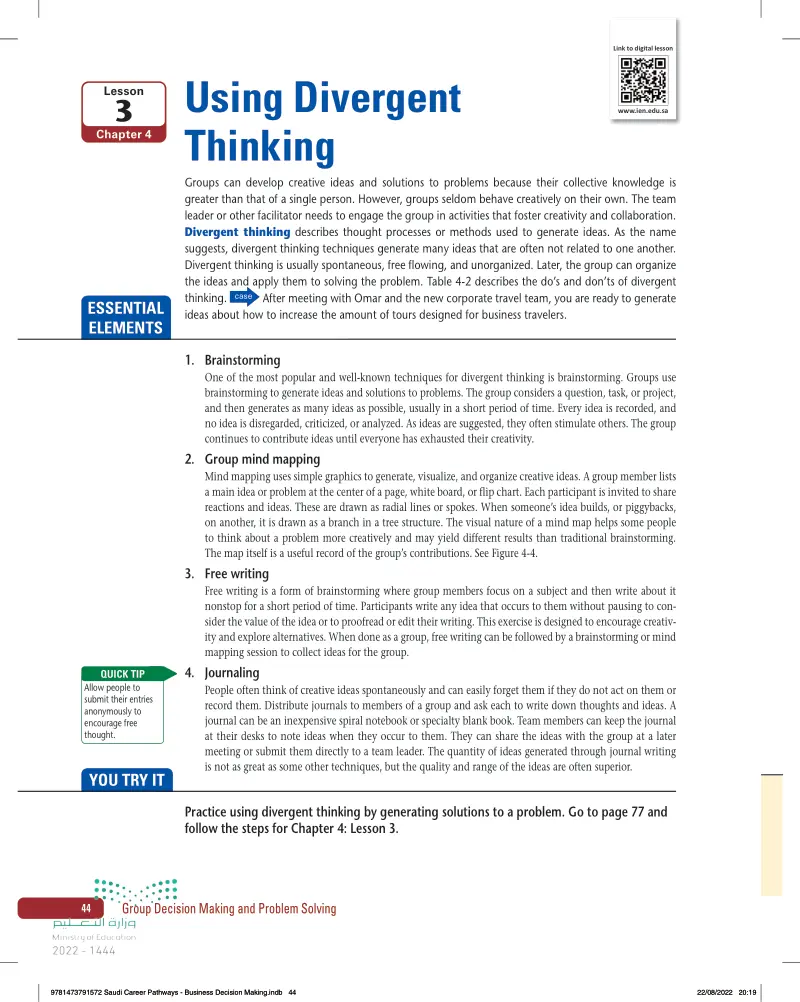 Brainstorming
Divergent thinking
Group mind mapping
Free writing
Journaling
Practice using divergent thinking by generating solutions to a problem.
Allow people to submit their entries anonymously to encourage free thought.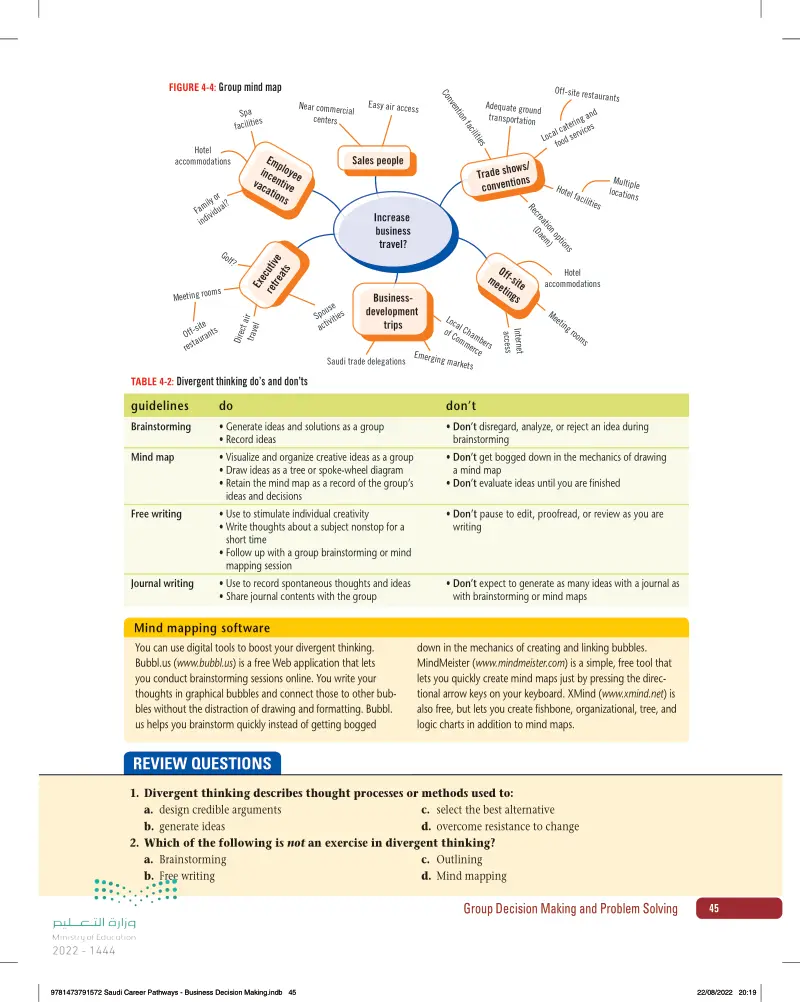 Group mind map
Divergent thinking do's and don'ts
Mind mapping software
Divergent thinking describes thought processes or methods used to:

Which of the following is not an exercise in divergent thinking?