Developing Alternatives - Business Decision Making 1-1 - ثاني ثانوي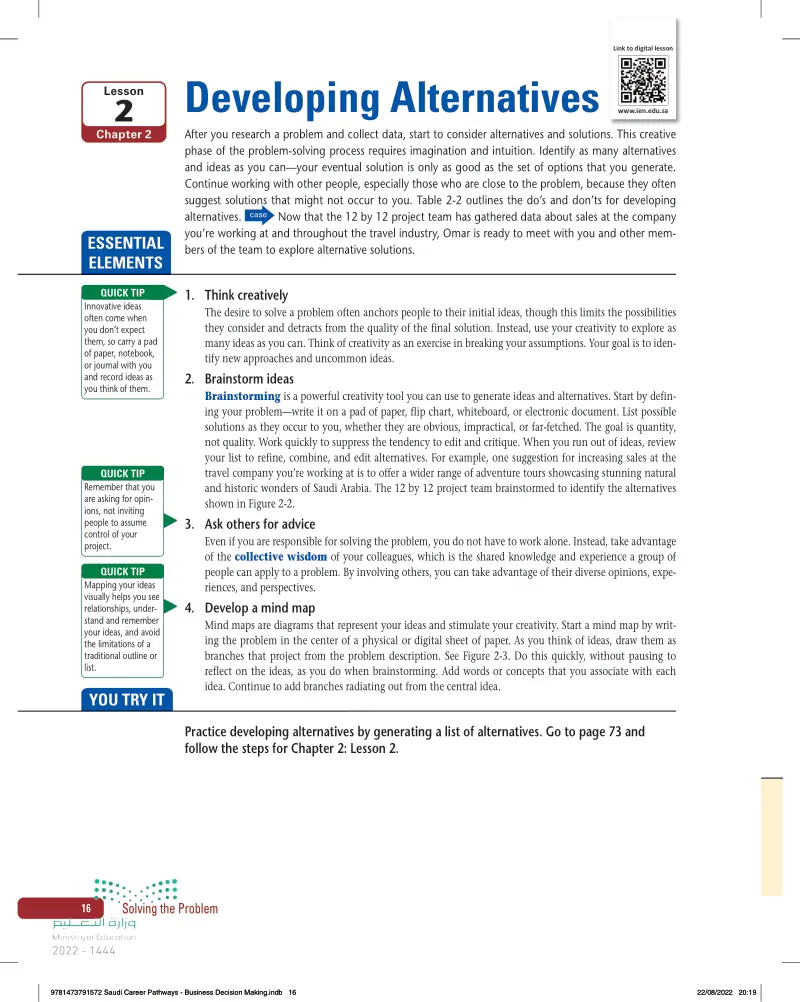 Developing Alternatives
Think creatively
Brainstorm ideas
Ask others for advice
Develop a mind map
Practice developing alternatives by generating a list of alternatives. Go to page 73 and follow the steps for Chapter 2: Lesson 2.
Mapping your ideas visually helps you see relationships,
Remember that you are asking
Innovative ideas often come whe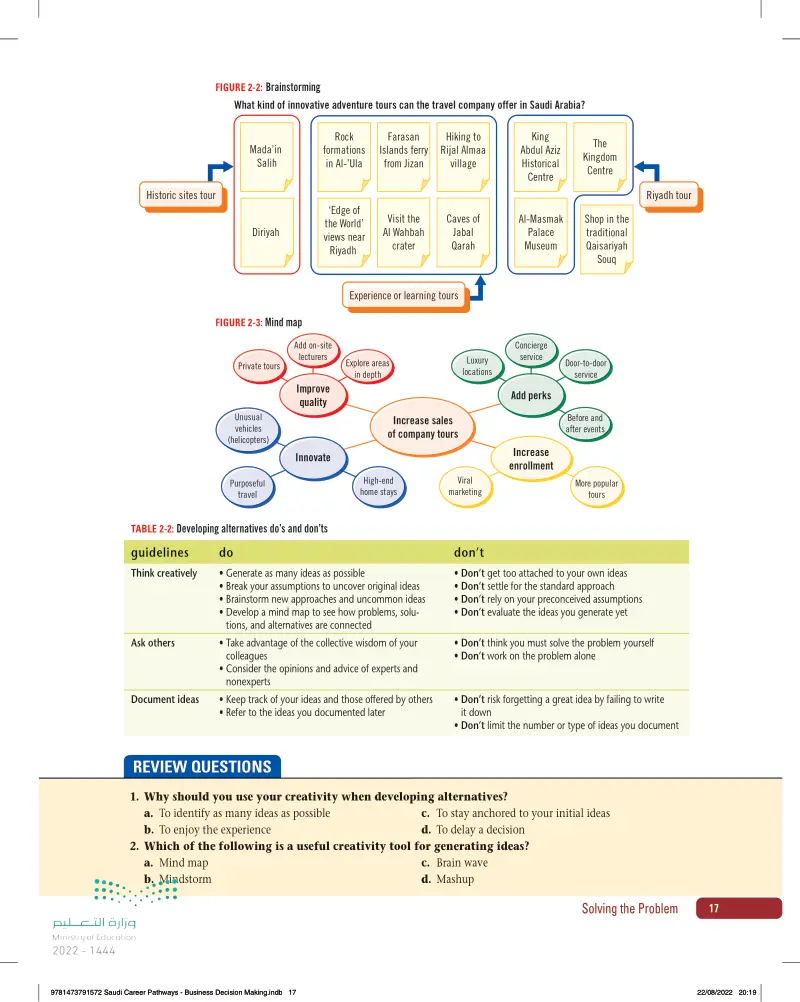 Developing alternatives do's and don'ts
Which of the following is a useful creativity tool for generating ideas?

Brainstorming
Why should you use your creativity when developing alternatives?

Mind map