EXPANSION Units - Mega goal 6 - ثالث ثانوي
Complete cach sentence with might have, could have, must have, should have. or was/were supposed to. 1 He.... enjoyed the game if he had gone with them. But then again he.... been bored.
Join each set of words together to form a sentence Use so, such, so many, so much, so little or so few...that... 1. the noise was/startling/it made us jump t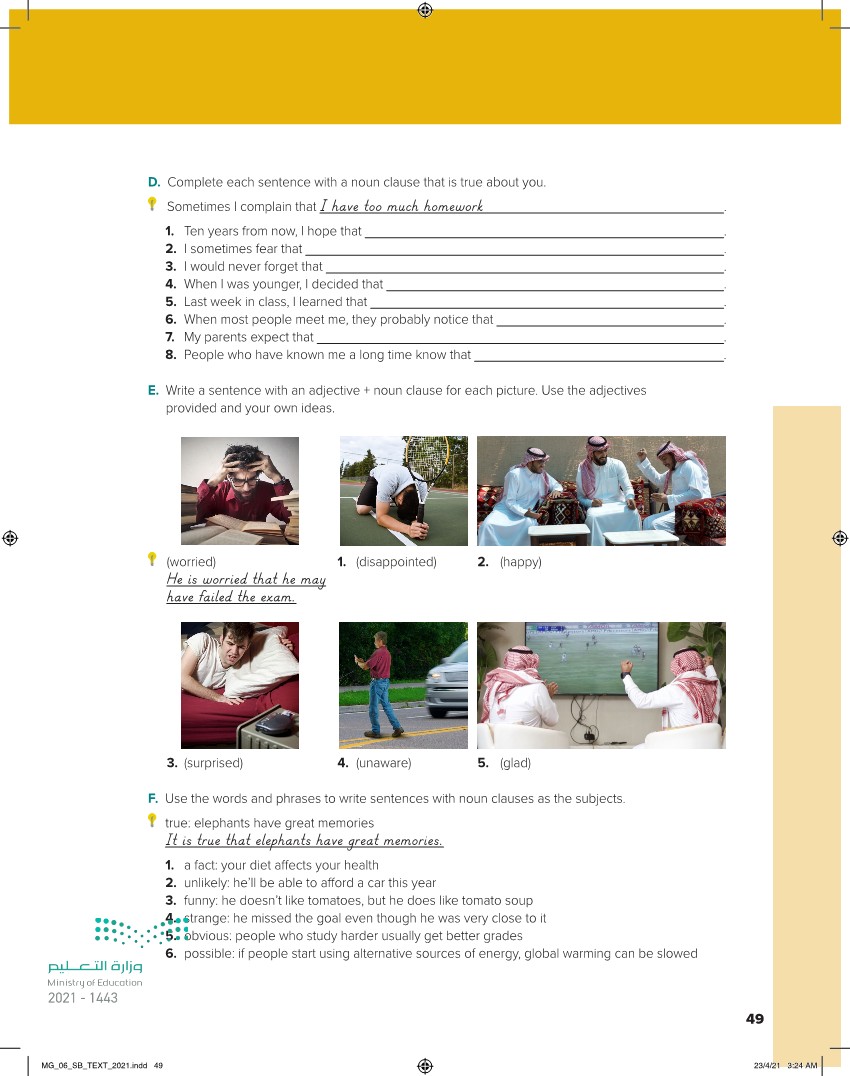 Complete each sentence with a noun clause that is true about you 1. Ten years from now, I hope that....
Write a sentence with an adjective noun clause for each picture Use the adjectives provided and your own ideas 1. disappointed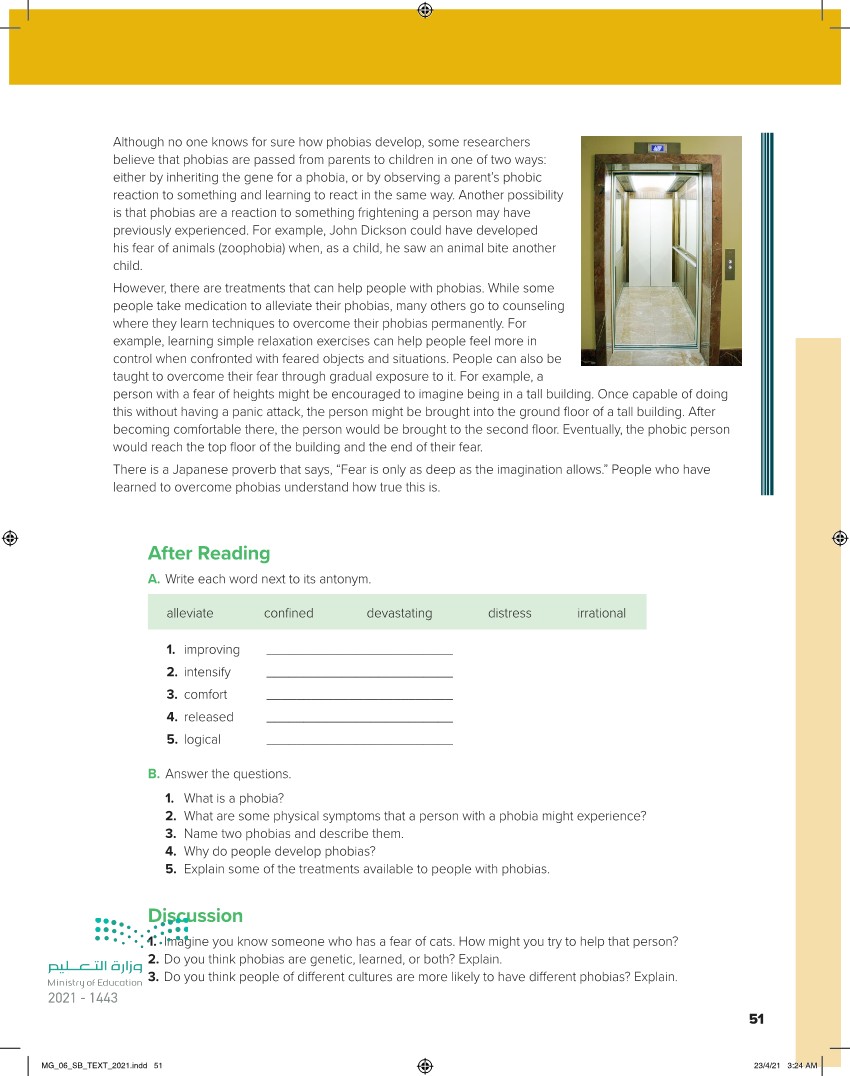 Although no one knows for sure how phobias develop, some researchers believe that phobias are passed from parents to children in one of two ways
Imagine you know someone who has a fear of cats. How might you try to help that person?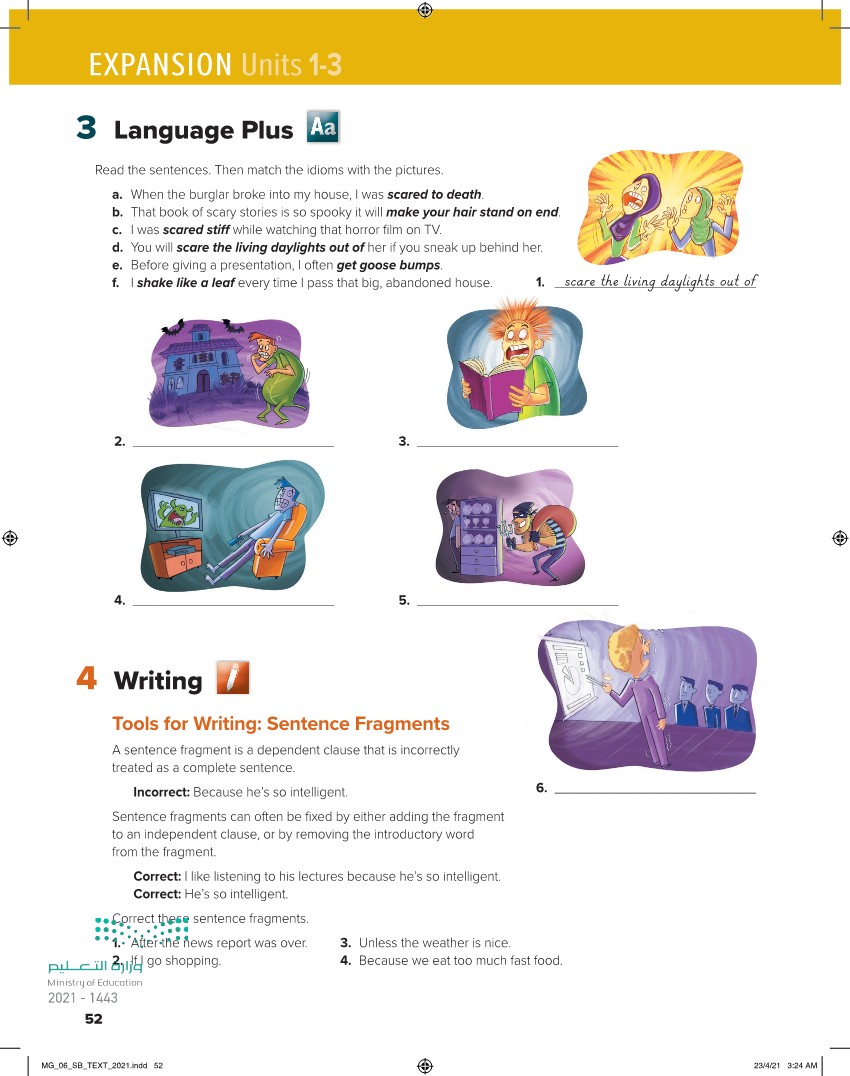 Match the idioms with the picturesRead the sentences. Then match the idioms with the pictures a. When the burglar broke into my house, I was scared to death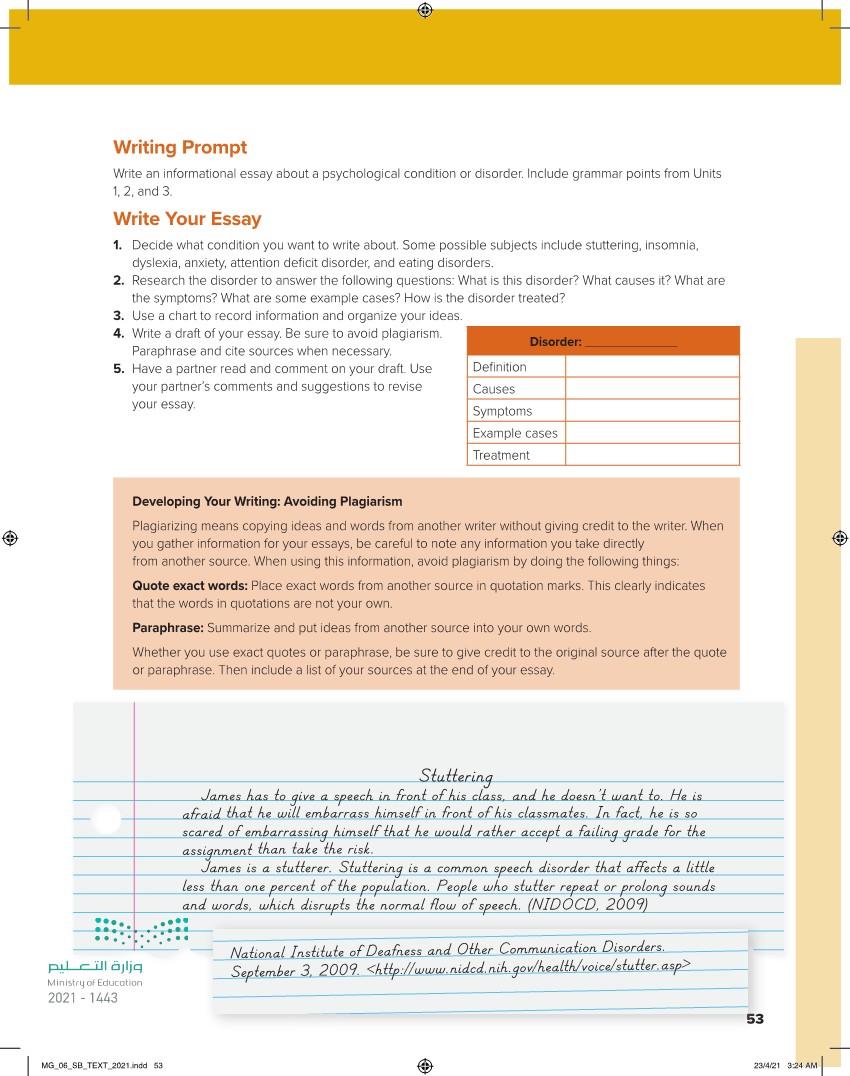 Writing Prompt Write an informational essay about a psychological condition or disorder Include grammar points from Units 1 , 2 and 3