Intro - Mega goal 6 - ثالث ثانوي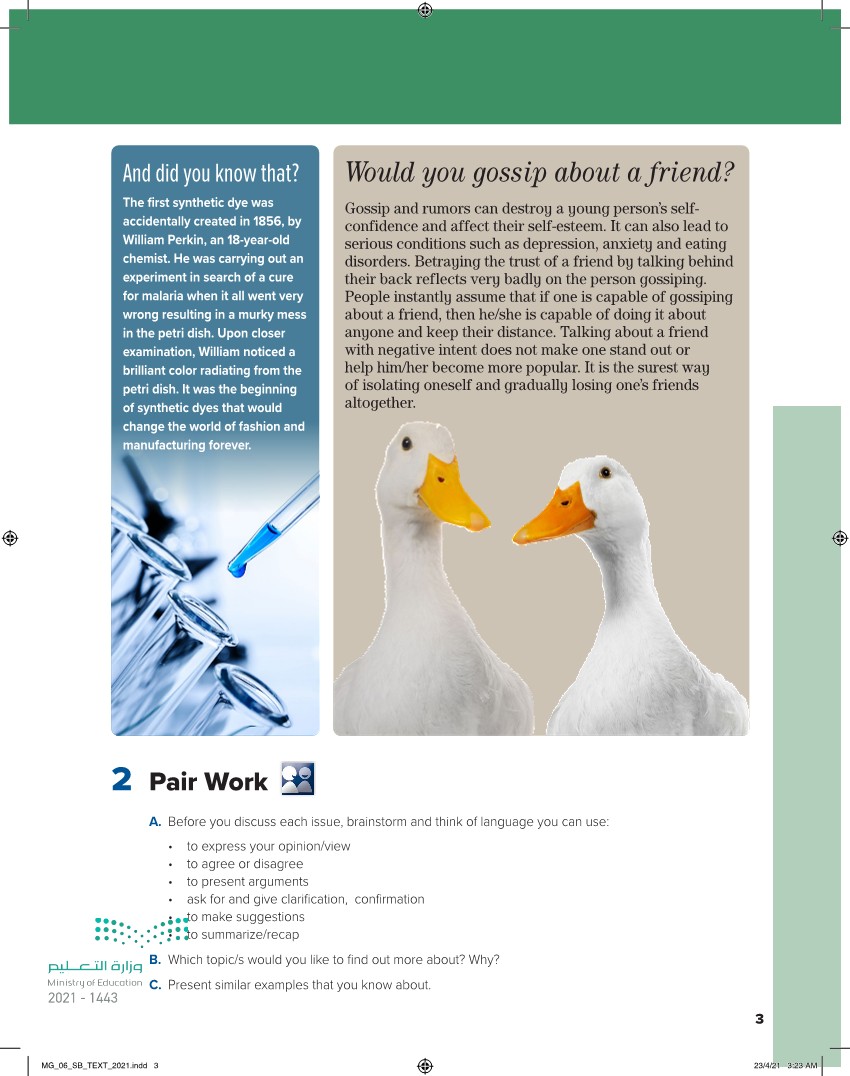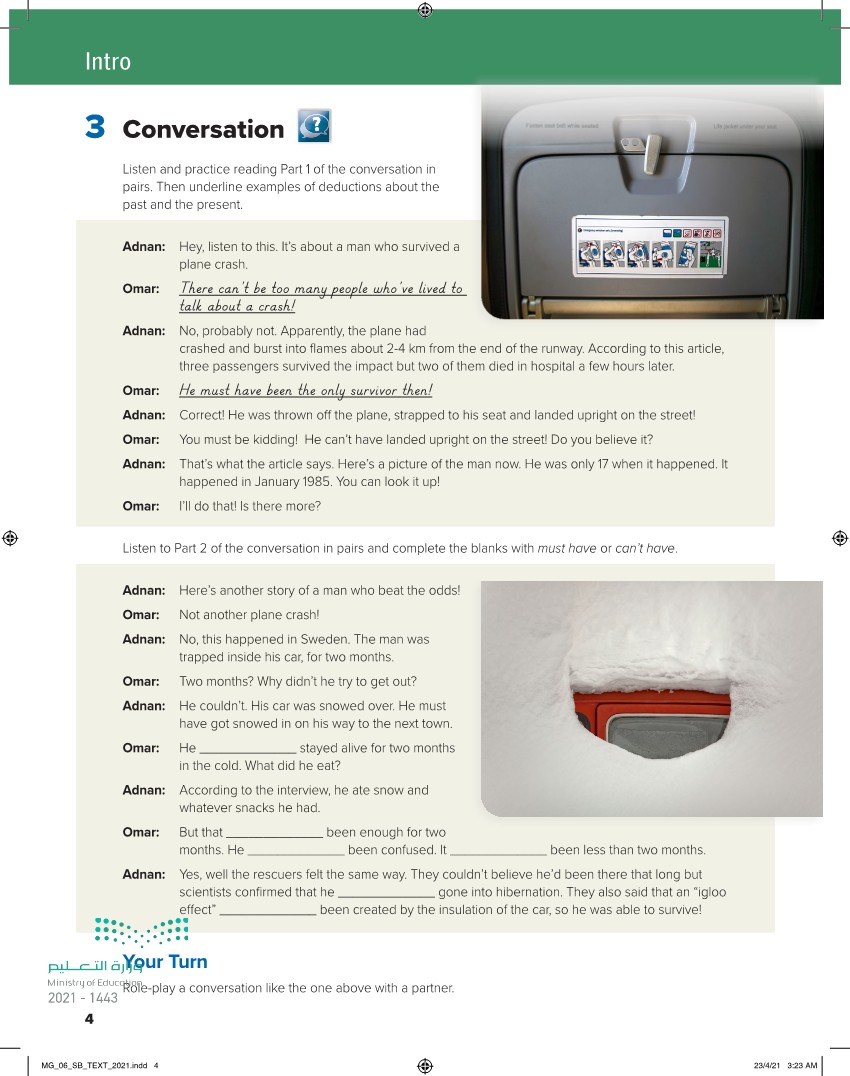 Listen and practice reading Part 1 of the conversation in pairs. Then underline examples of deductions about the past and the present.
Listen to Part 2 of the conversation in pairs and complete the blanks with must have or can't have Adnan: Here's another story of a man who beat the odds!
Role-play a conversation like the one above with a partner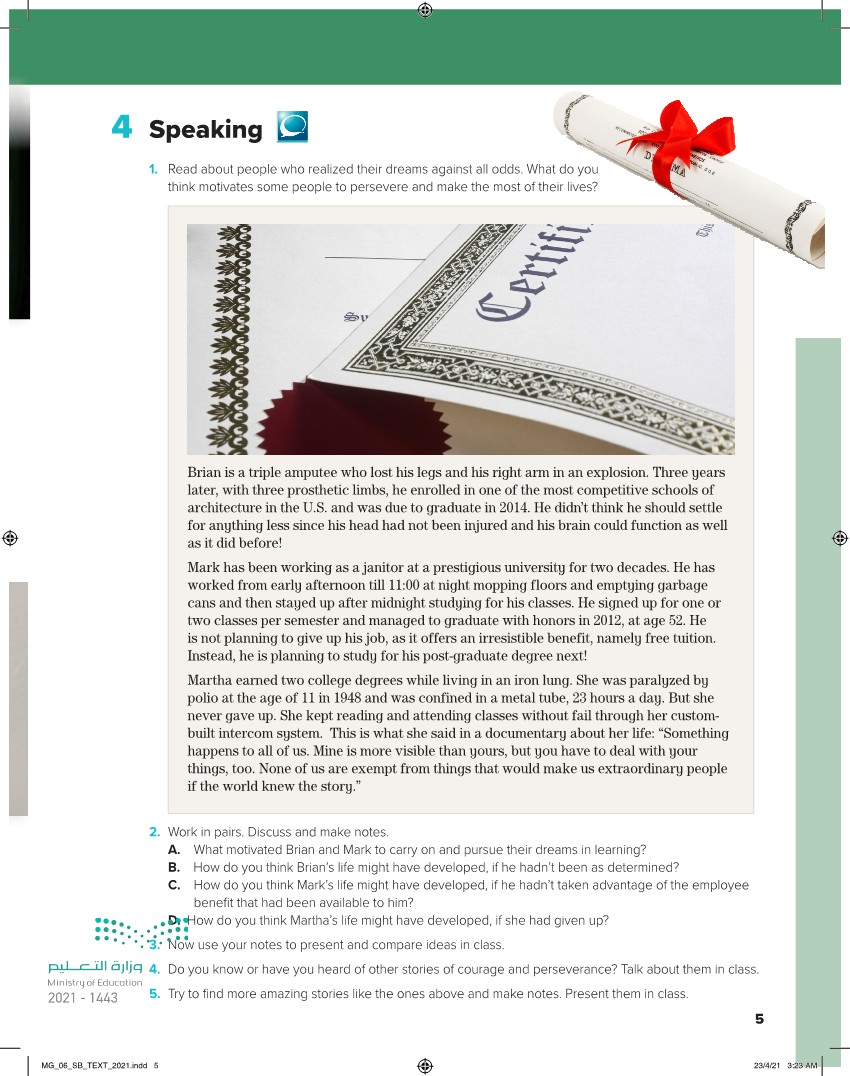 Read about people who realized their dreams against all odds. What do you think motivates some people to persevere and make the most of their lives?