Intro - Mega goal 2.1 - ثاني ثانوي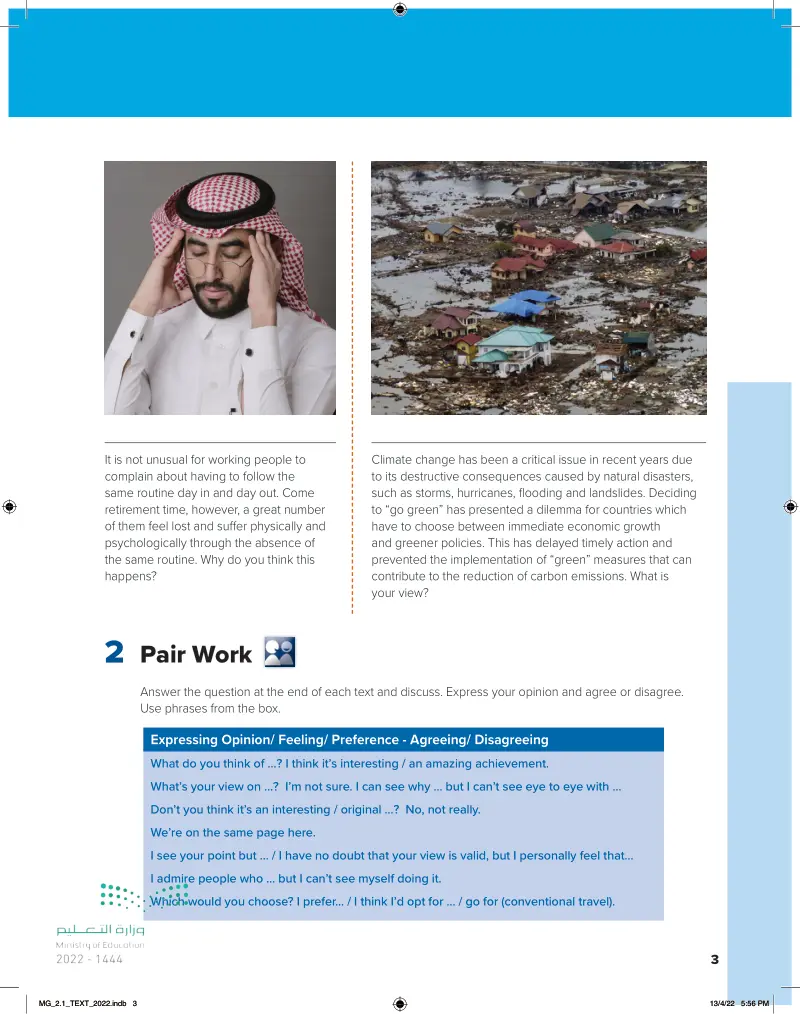 It is not unusual for working people to complain about having to follow the same routine day and day out.
Answer the question at the end of each text and discuss Express your opinion and agree or disagree Use phrases from the box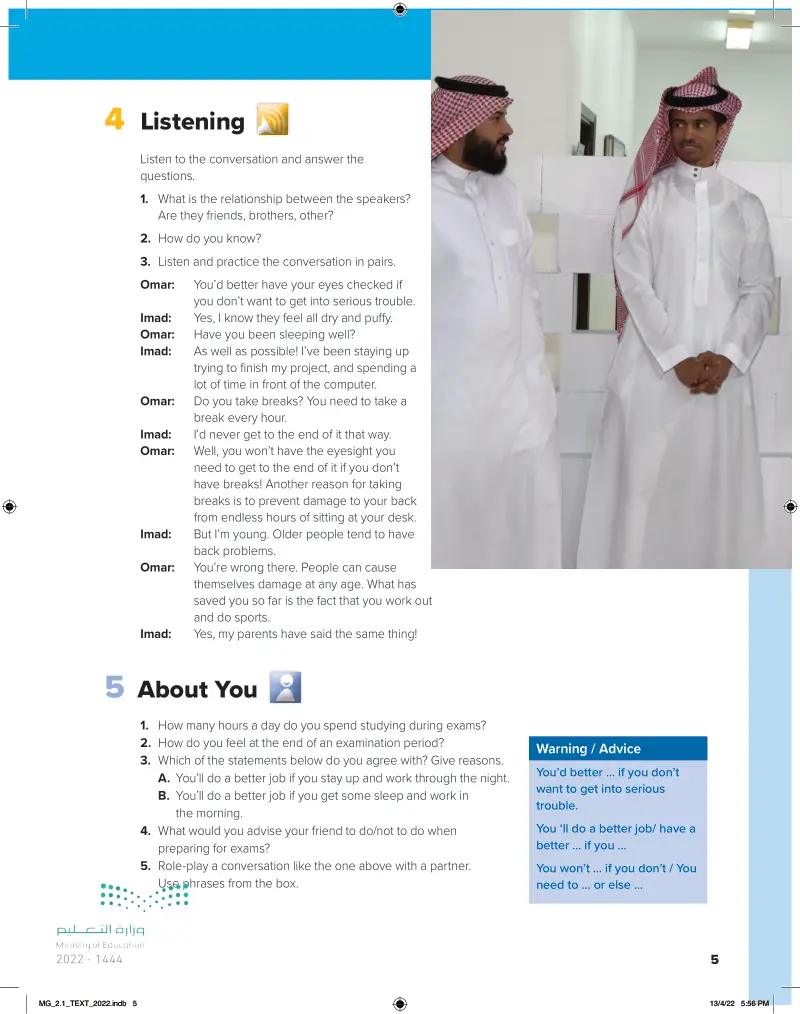 Listen to the conversation and answer the questions. 1. What is the relationship between the speakers? Are they friends, brothers, other?